Photo exhibition celebrates anniversary of Macao's return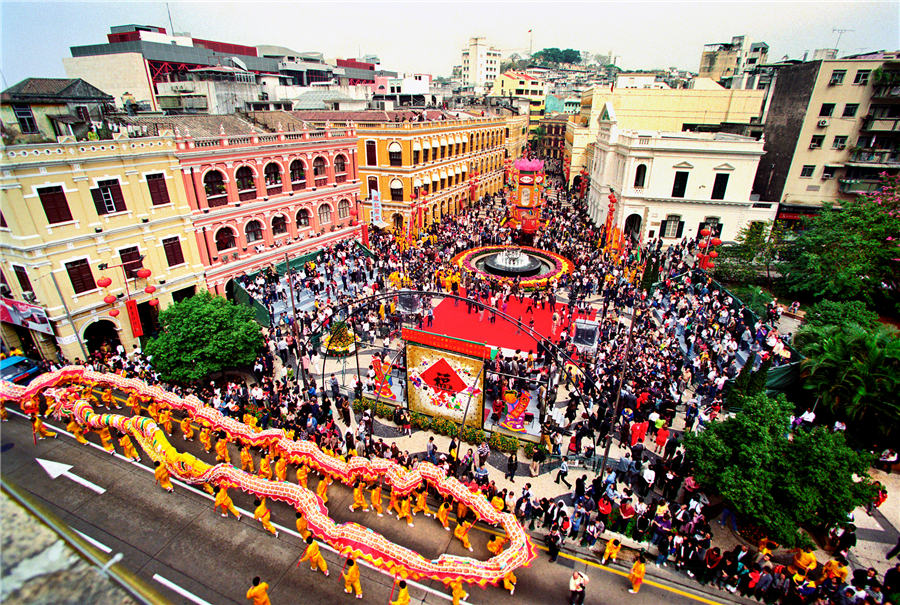 A photo exhibition celebrating the 20th anniversary of Macao's return to China opened at the Guangzhou Library in Guangzhou city of South China's Guangdong province on Tuesday, and will run through Dec 27. A total of 350 images selected out of more than 7,000 submissions are on display.
The subjects range from the economy, society, culture to people's livelihood. The exhibited photographs show the city landscape, folk customs, and picturesque natural scenery of Guangzhou city and Macao Special Administrative Region, as well as Macao's changes during the past 20 years.