Chengdu-Guiyang railway enjoys full mobile coverage
Share - WeChat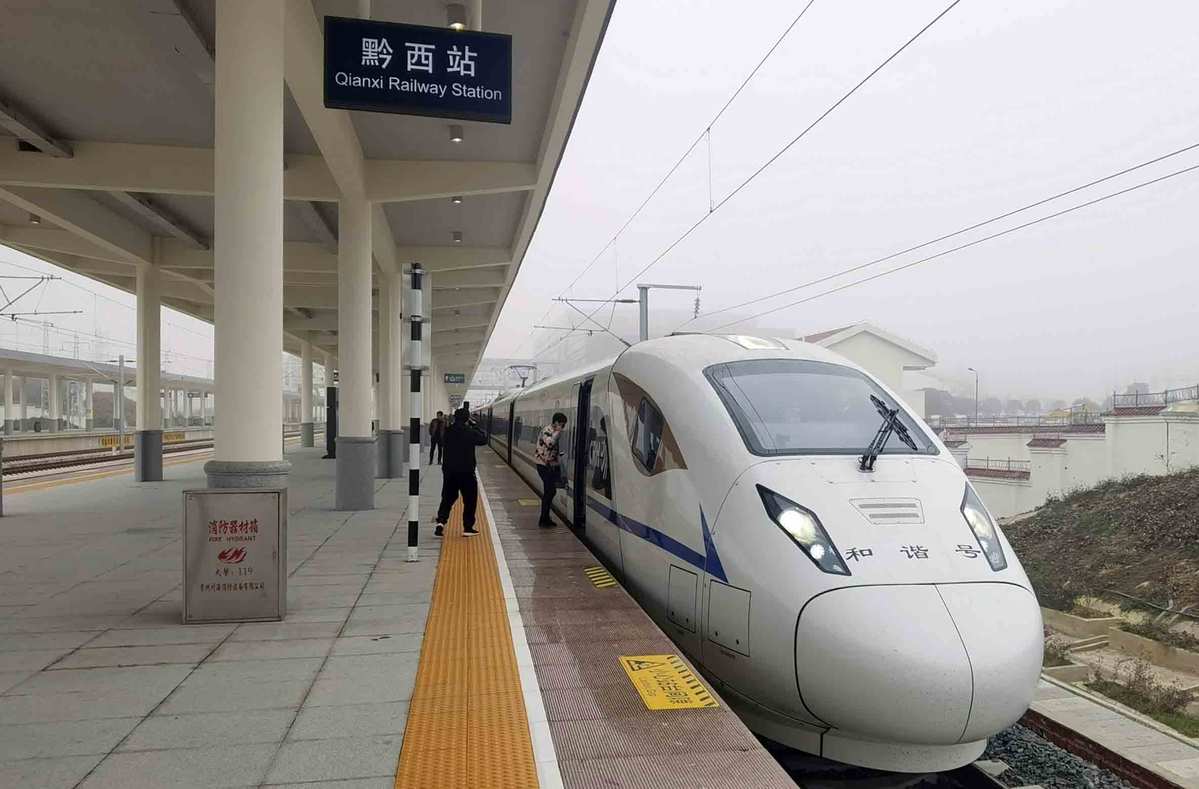 As the high-speed railway linking Guiyang with Chengdu started operation earlier this week, travelers on the train, which can run as fast as 250 kilometers per hour across mountains, can watch streaming videos and play mobile games via fast 4G network services.
The 648-kilometer Chengdu-Guiyang railway in Southwest China is fully covered by mobile network signals, thanks to the efforts of China Tower Corp, which builds and manages most of China's telecom towers.
China Tower Corp said it took more than two years for the company to fully cover the railway with 2G, 3G and 4G signals. It also has reserved telecom tower resources for the future constructions of 5G base stations.
It has overcome the geographical complexities including the railway running through large rivers and mountains. More importantly, by sharing the telecom tower resources to build base stations for the country's big three telecom operators, China Tower Corp has greatly reduced construction cost for them.
The Chengdu-Guiyang railway started operation on Monday and is a key part of China's high-speed railway network, linking the two capitals of Sichuan province and Guizhou province.
The new high-speed railway connects 26 national 5A-level tourist attractions and 386 national 4A-level scenic spots, including Huangguoshu Waterfalls, Baili Azalea, Mount Emei and Leshan Giant Buddha.