Kenya launches solar plant as Chinese technology puts Africa on green energy map
Share - WeChat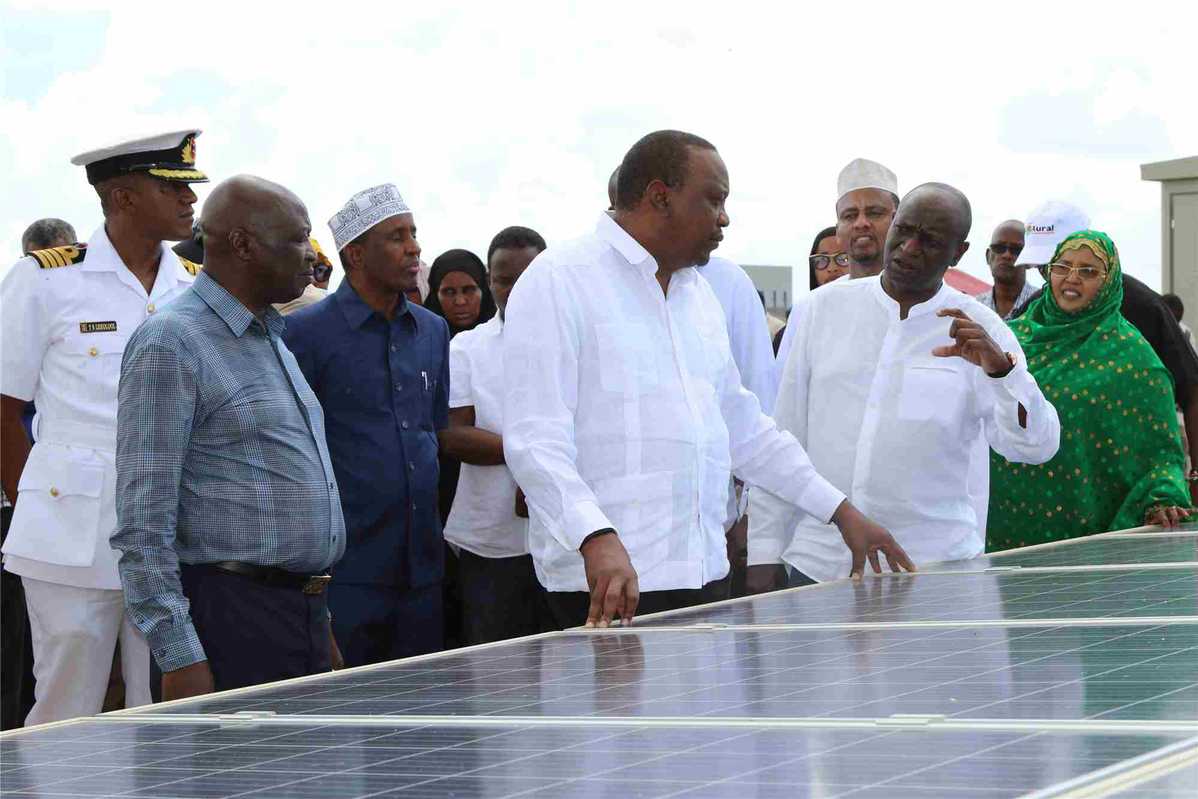 Kenya President Uhuru Kenyatta officially inaugurated a 54.66MW solar plant in Kenya's Garissa town on Friday. The 206,272 solar panel plant sitting on 200 acres was financed by the Chinese government through a concessional loan from China Exim Bank and built by the China Jiangxi International Corporation Ltd.
According to the president, the $130 million plant will go a long way in reducing Kenya's energy deficiency while creating opportunities that will revive the economy.
"I want to thank our partners the Chinese government for offering the funds and technical know-how that has enabled us set up this facility that will allow investors to set up industries here in Garissa to offer job opportunities for our youth and contribute to our economic growth," Kenyatta said.
Kenyatta reiterated that Kenya is keen on moving towards a clean energy generation in the fight against climate change.
"Our long term plan is to be able to generate up to 400MW from solar energy and other green energy sources even as we join the rest of the world in fighting climate change. Before this plant was set up, residents of Garissa town used to depend on diesel-generated power, which was harmful to our environment and unreliable, but now, that is a thing of the past," President Kenyatta said.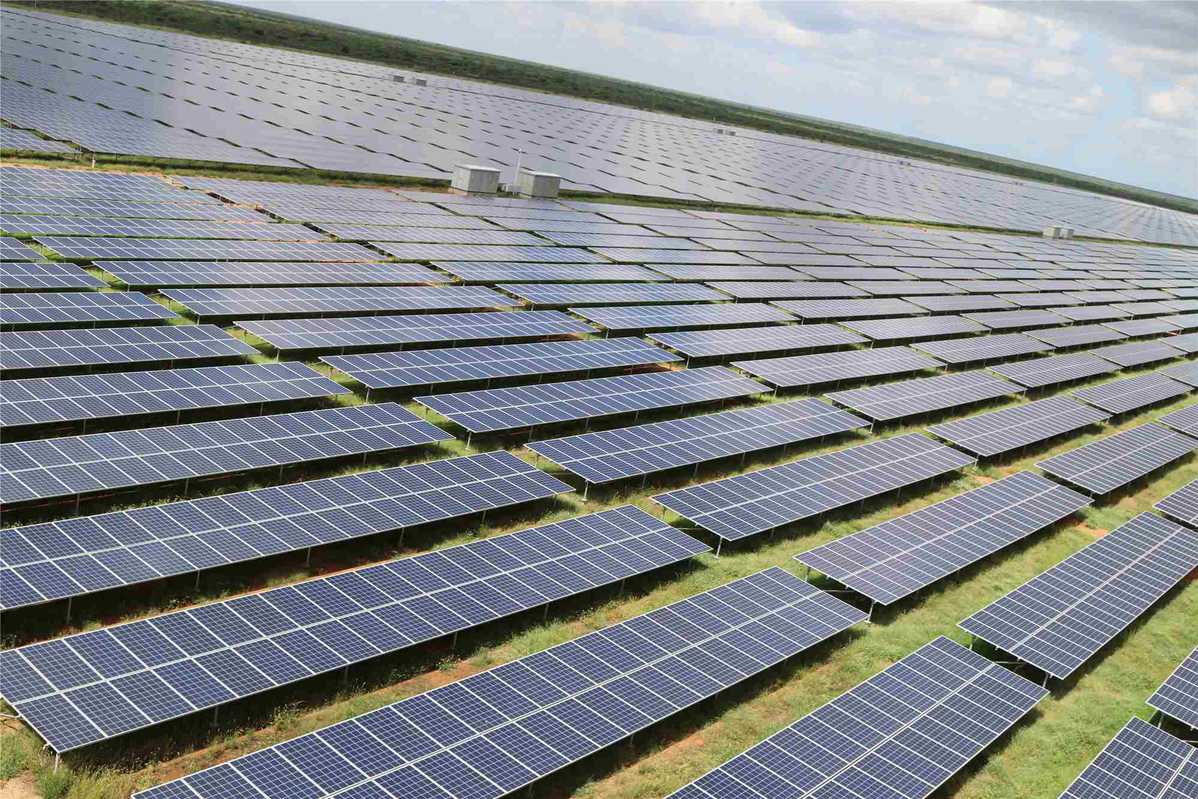 Despite Africa having enormous renewable potential through solar energy and coastal regions that hold potential for wind energy, the continent has not taken full advantage of its renewable energy resources mainly due to lack of technological capacity, a gap that is being filled by Chinese expertise.
Zhang Jian, director of the Kenya Office of China Jiangxi International Economic and Technical Cooperation Co Ltd, said that in addition to supplying 70,000 households with electricity, the Garissa solar plant is also important because it is an adoption of green energy in line with the United Nation's Sustainable Development Goals.
"I am proud that this project is successfully completed and it shows China's commitment to using its technological capacity to help Africa tap into green energy. Our company is currently installing a similar solar plant in Zambia and we are always willing to train locals on the installation, operation and repair of such a facility as a means of skills transfer," Zhang said.
According to Zhang, China Jiangxi trained 50 Kenyan technicians during the installation of the Garissa solar plant in order to make it easier for the country to undertake similar projects in future.
Speaking during the launch, James Mureithi, who is the lead engineer from Kenya's Rural Electrification Authority in charge of the project, said that Chinese technological capabilities played a great role in making the project successful.
"This solar plant was initially supposed to be a 50MW plant but with Chinese technology and the fact that solar panel prices went down, its capacity was increased to 54MW. Of the power produced, Garissa town consumes roughly 5MW and the rest is connected to the national grid, making this the biggest solar plant in East Africa" Mureithi said.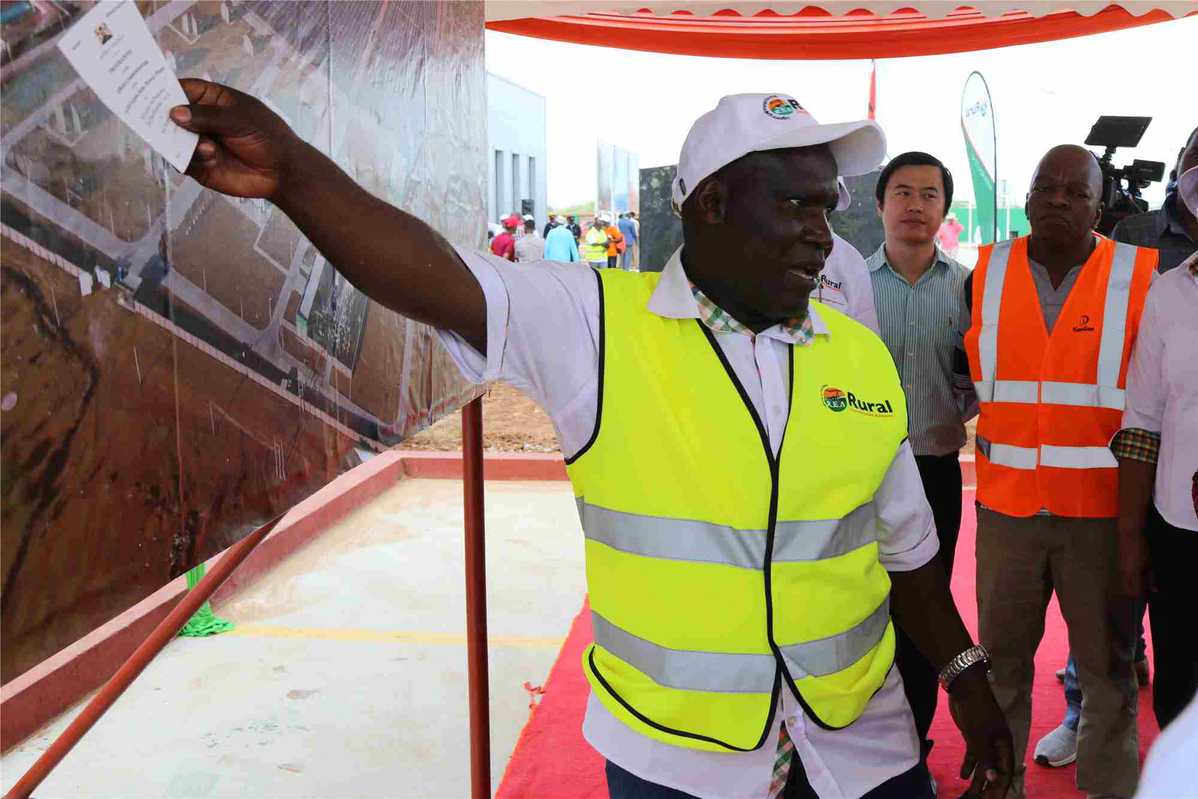 According to the UN Sustainable Development Goals, Africa's renewable resources are well suited for meeting decentralized rural energy demand and require low investment levels making them particularly suitable for poorer African countries.
China Jiangxi International Corporation Ltd also participated in several activities for the benefit of people from Garissa town.
"During the construction of this project, the Chinese contractor was able to employ 600 people, improved roads leading to this area, built a police station for the community and also drilled a well for people in the area," Peter Mbugua, the chief executive at the Rural Electrification Authority, said.
With increased Chinese funding in Africa's energy sector, China's know-how on renewable resources is seen as key to helping Africa generate clean and sustainable energy. Among the resolutions reached at the Forum on China-Africa Cooperation held in Beijing in 2018, delegations from China and Africa resolved to take environmentally-friendly approaches, work together to respond to climate change, develop the blue economy and foster a global ecosystem for green development.
Chinese companies are spearheading several green energy projects across Africa that include the construction of a 120MW wind park in the Ethiopian state of Somali, a 200MW solar plant in Bui, Ghana, the 100MW Gwanda Solar Power Plant in Zimbabwe and the Benban solar farm in Egypt, one of the world's largest solar parks.
Otiato Opali in Nairobi contributed to this story.