Rime is the reason for Mishan city's exquisite winter landscape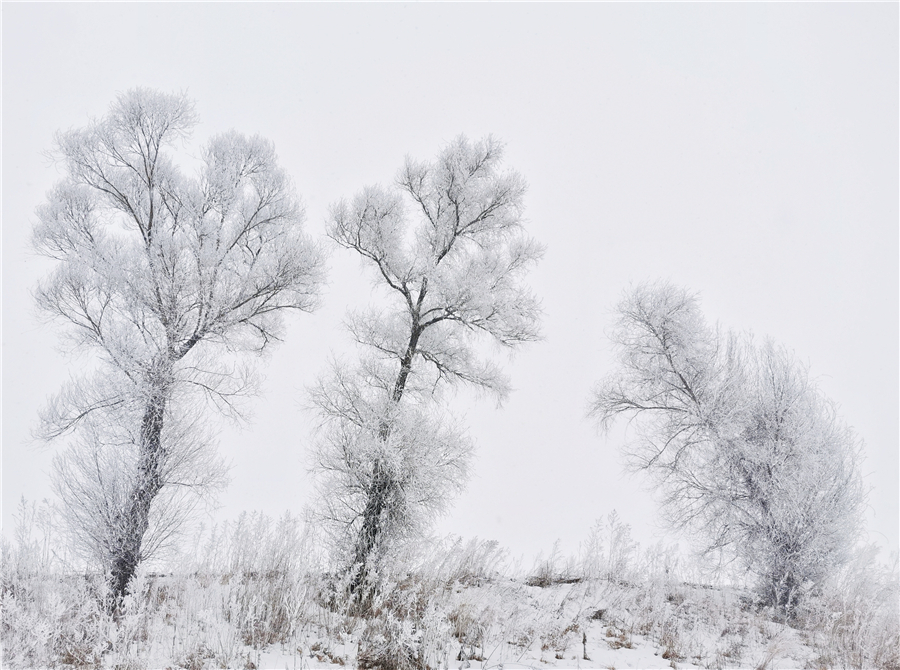 In recent days, people in Mishan city, Northeast China's Heilongjiang province got the chance to enjoy the first rime of the season.
Rime is a special type of frost resembling granular tufts of ice that only occurs in very specific climactic conditions when water vapor meets cold air.
Rime on trees creates a spectacular sight, turning the city into a dreamy landscape.