Russia, Syria condemn US military presence, oil plunder in Syria
Share - WeChat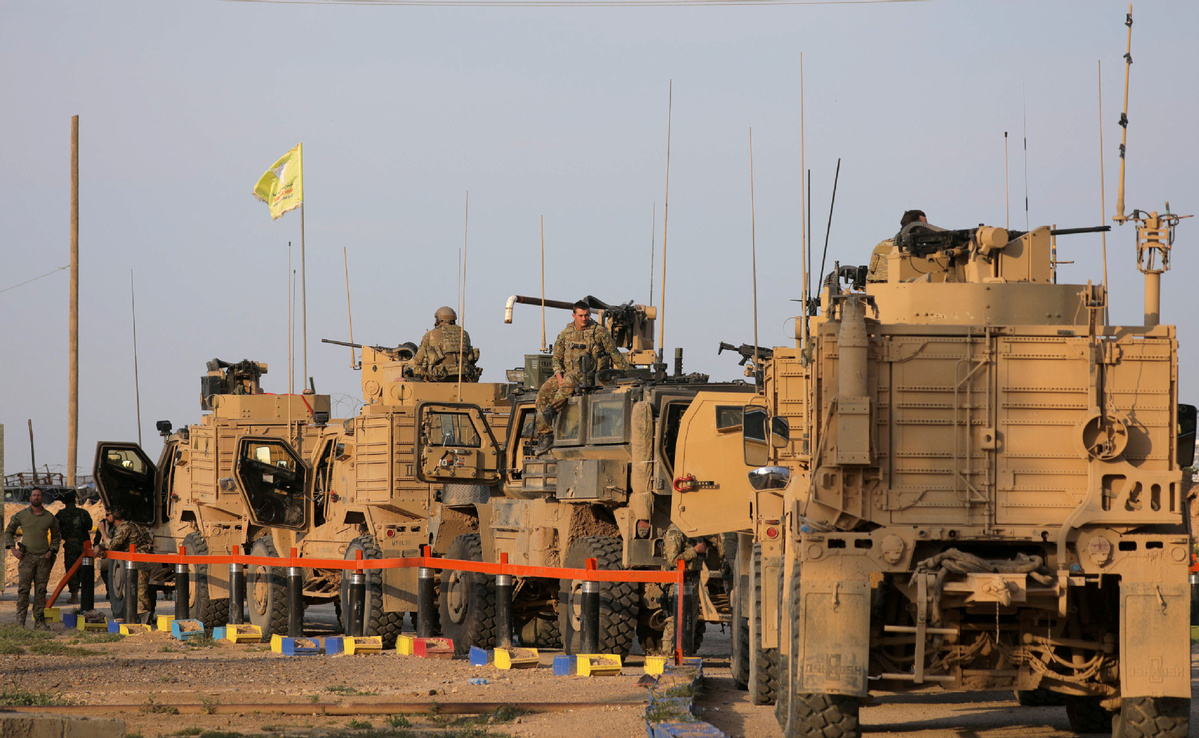 NUR-SULTAN - Russian and Syrian representatives condemned here on Wednesday US military presence and oil plunder in Syria.
"The US military presence in Syria is absolutely unacceptable," Alexander Lavrentyev, Russia's special envoy for Syria, said at a press conference following the 14th round of Astana talks held here on Dec 10-11.
"US military forces and other small forces of the international coalition should leave the Syrian territory. This is the only way to resolve the remaining differences between Kurds and the central government," Lavrentyev said.
Bashar Jaafari, Syria's permanent representative to the United Nations (UN), accused the US troops of looting Syrian oil facilities and deposits.
The US military occupied oil and gas wells in northeastern Syria and sold Syrian natural resources to Turkey, plundering Syria's revenues, Jaafari said.
He added that the Syrian government, together with its allies, has the right to fight against terrorists in the northern Syrian province of Idlib.
"When Americans killed al-Baghdadi, they showed it in a Hollywood style, making themselves heroes. But when the Syrian government fights against terrorists, everyone tries to hold it accountable. This is international hypocrisy. There is no solution to the Idlib issue without the elimination of terrorists," he said.
US President Donald Trump, after declaring the intention to withdraw all US forces from eastern Syria, said in October at a cabinet meeting that some troops would stay to "secure the oil."
Following Trump's remarks, the Pentagon sought to bring clarity on Nov. 13 by insisting that the "mission remains unchanged," and that the US troops were in Syria solely to fight against the Islamic State. However, Trump on the same day insisted that the US troops remained in Syria "only for the oil."
The 14th round of Astana talks was attended by Iran, Turkey and Russia, as well as representatives of the Syrian government and the opposition. Jordan, Lebanon, Iraq and the UN also joined as observers.
The process toward a peaceful settlement in Syria, also known as the Astana process, was launched in January 2017 by Russia, Iran and Turkey in Astana, the capital of Kazakhstan, which has been renamed Nur-Sultan.