Tencent Cloud ramps up AI efforts with slew of new products
Share - WeChat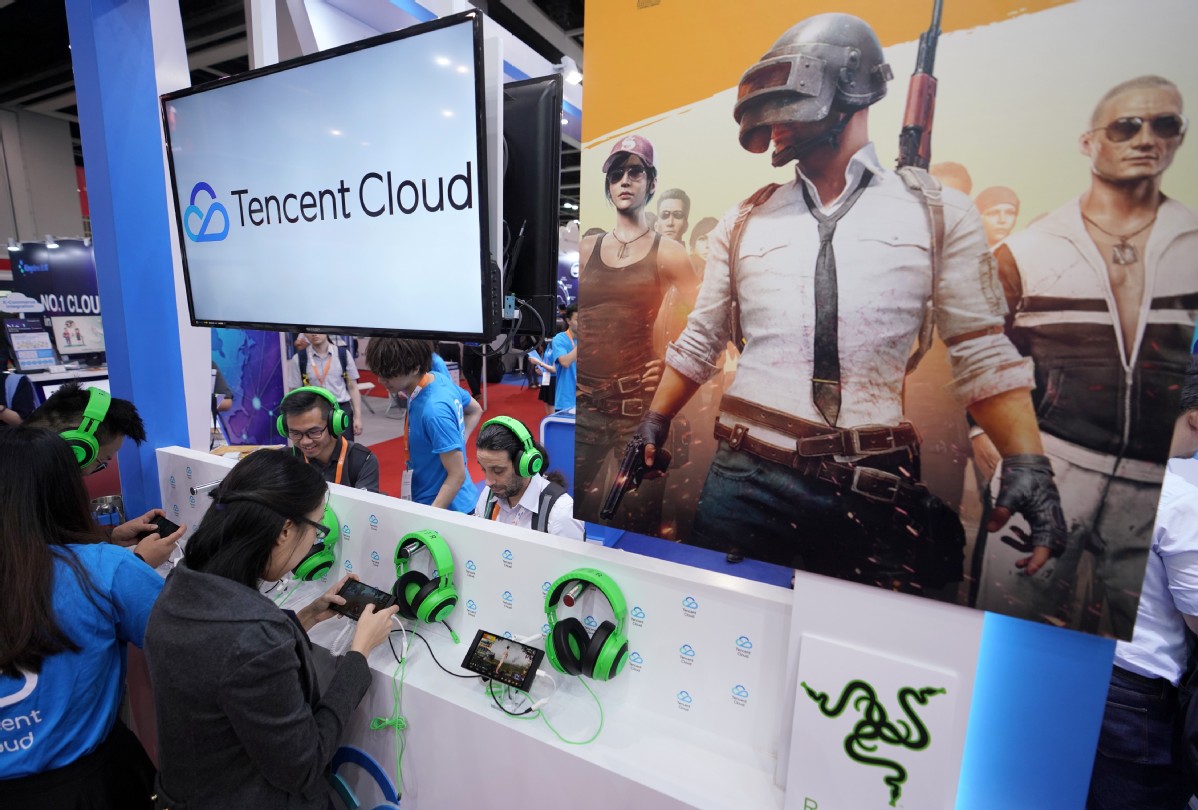 Tencent Cloud, the cloud computing arm of internet giant Tencent, is stepping up its artificial intelligence focus with an eye on the burgeoning growth, profit opportunities for the sector in China.
The cloud computing service provider on Wednesday launched a series of new AI products that seek to lower the skill barriers for enterprise customers.
"The blossoming AI, big data and other digital technologies over recent years strongly point toward an inevitable trend of intelligent upgrade of industries," said Wang Long, vice-president of Tencent Cloud. "Companies yearn for more sophisticated AI application scenarios to generate new momentum for industrial development."
Wang said against this backdrop, companies need to offer end-to-end comprehensive AI solutions that can truly generate value and help clients embrace digital transformation.
Tencent Cloud's new products include technologies to identify fake facial images, a language model self-learning tool, graph computing engine as well as a big data platform to help enterprises fend off risks.
The cloud service provider also announced on Wednesday that it has upgraded all its AI and big data products, as part of the larger efforts to reinforce its leading position in the market.
Currently, Tencent Cloud serves data scientists, application developers and business managers, offering big data and machine learning tools and services to help lower the skill barriers. It has also worked with partners to offer digital solutions for various industries such as retail and finance.
With the booming new technologies and supportive government policies, China is fast becoming a fertile market for the development of AI technologies and the applications, powered by leading tech giants such as Alibaba, Tencent and Baidu.
By the end of last year, China had 3,341 AI companies and was ranking second behind the United States, said an AI development report released in May by the Ministry of Science and Technology.
The report said the US, China and the United Kingdom are at the forefront in AI. From 2013 to 2018, global scientists published more than 300,000 papers in AI research, with China leading in the number of published papers at 74,408, followed by the US at 51,766.
According to a national plan released in 2017, China is set to become the world leader in AI by 2030. By 2020, China's AI industry is expected to be worth 150 billion yuan ($21 billion).
"Both AI adoption and spending are picking up fast," Andrea Minonne, a senior research analyst with International Data Corp, said in a recent report. "AI is the game changer in a highly competitive environment, especially across customer-facing industries such as retail and finance, where AI has the power to push customer experiences to the next level with virtual assistants, product recommendations, or visual searches," said Minonne.