Beijing mourns No 51 on home court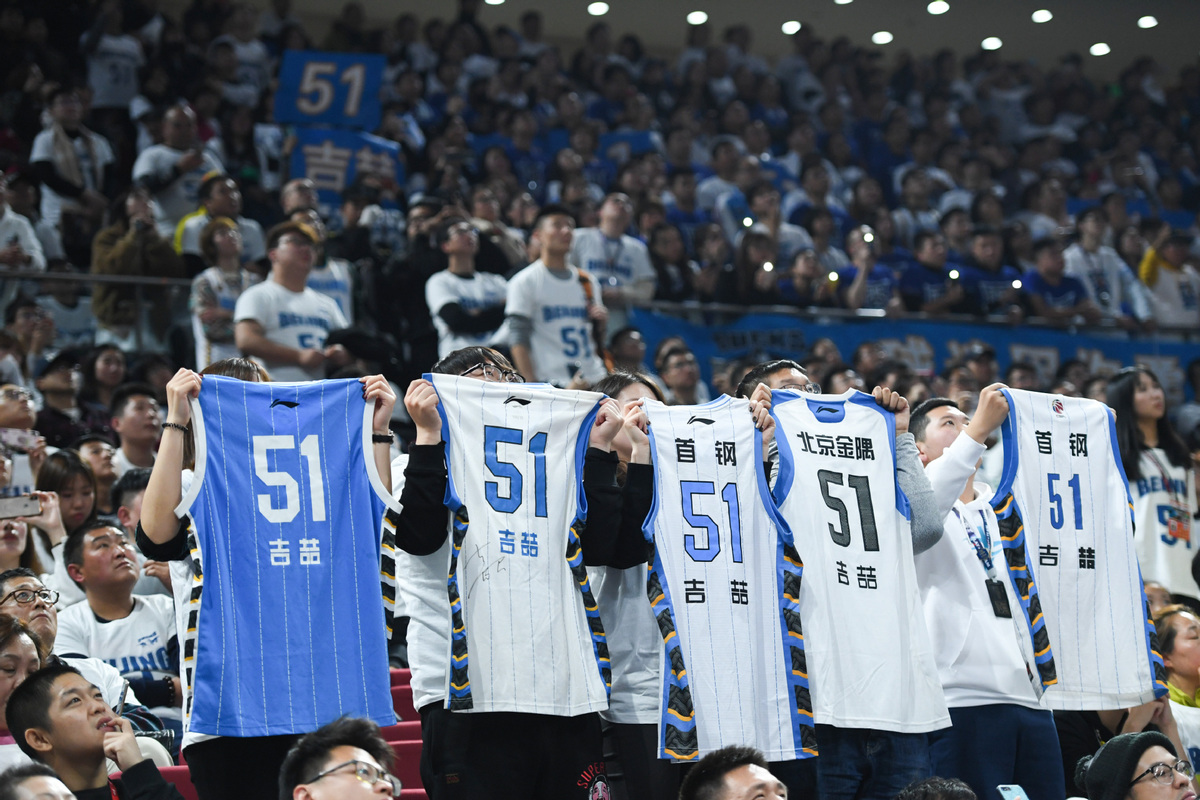 BEIJING - Former team captain Ji Zhe, who had died of lung cancer earlier this week, was memorized in a CBA match between the Beijing Ducks and the Shenzhen Aviators, as Beijing narrowly triumphed 102-100 through Jeremy Lin's buzzer-beating triple free throws here on Sunday.
Ji joined Beijing in 2007 before winning three CBA titles in his career. He died early on Thursday at the age of 33.
One-minute tribute was paid to Ji before the match. After Taruike Jianiyou made Beijing's first field goal, music clip personalized for Ji resounded around the arena, the only time throughout the match.
A video memorizing Ji was also played during the halftime. When the arena became dimmer, fans switched on light on cellphones, forming an ocean of light.
Zhu Yanxi's three-pointer earned Beijing a 99-97 lead with 11.1 seconds remaining, but Shenzhen went ahead in the same manner by He Xining.