Ice harvest season begins in Harbin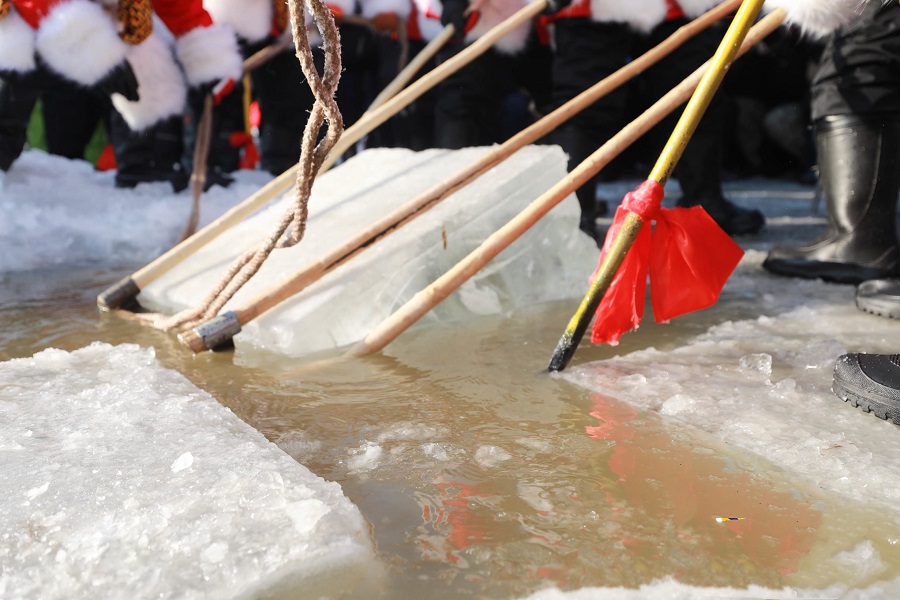 The annual ice harvest started Saturday on the frozen Songhua River in Harbin, the capital city of Northeast China's Heilongjiang province.
A folk ceremony that marks the start of ice harvest season attracted thousands of residents and tourists in spite of the extreme cold and strong wind on the frozen river.
Over the next three weeks, more than 1,000 workers will collect ice blocks that are expected to be transported to Ice and Snow World Park, where artists will carve them into fanciful sculptures and transform the park into a winter wonderland.