When a fruit is also a tonic
Share - WeChat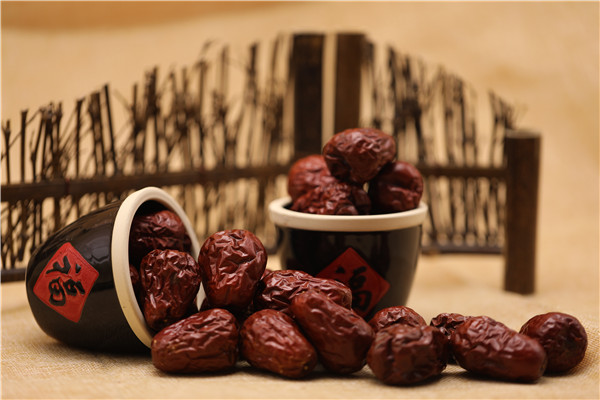 An old Beijing courtyard home, Peking duck, Cantonese soups, Xinjiang. What do these all have in common? Jujubes, the Chinese red date.
It is totally unrelated to the sweet date palm from the Middle East in spite of the name. It is a fruit tree, Ziziphus jujuba, more related to the buckthorn. The tree has long been valued by the Chinese, and its dried fruits are standard pantry basics in almost every Chinese household.
They are added to soups for another level of fruity sweetness. They are boiled with brown sugar and ginger for a revitalizing drink. They are stuffed into breads as edible decorations, and cooked down to paste for some very classic Chinese pastries.
Of course, before they are dried, they are first enjoyed fresh.
My husband's early childhood was spent in a traditional courtyard house in Beijing where two jujube trees flourished. They were planted by his grandmother, who took immense pride in these fruit trees.
Most Popular