Paraguay takes over rotating presidency of Mercosur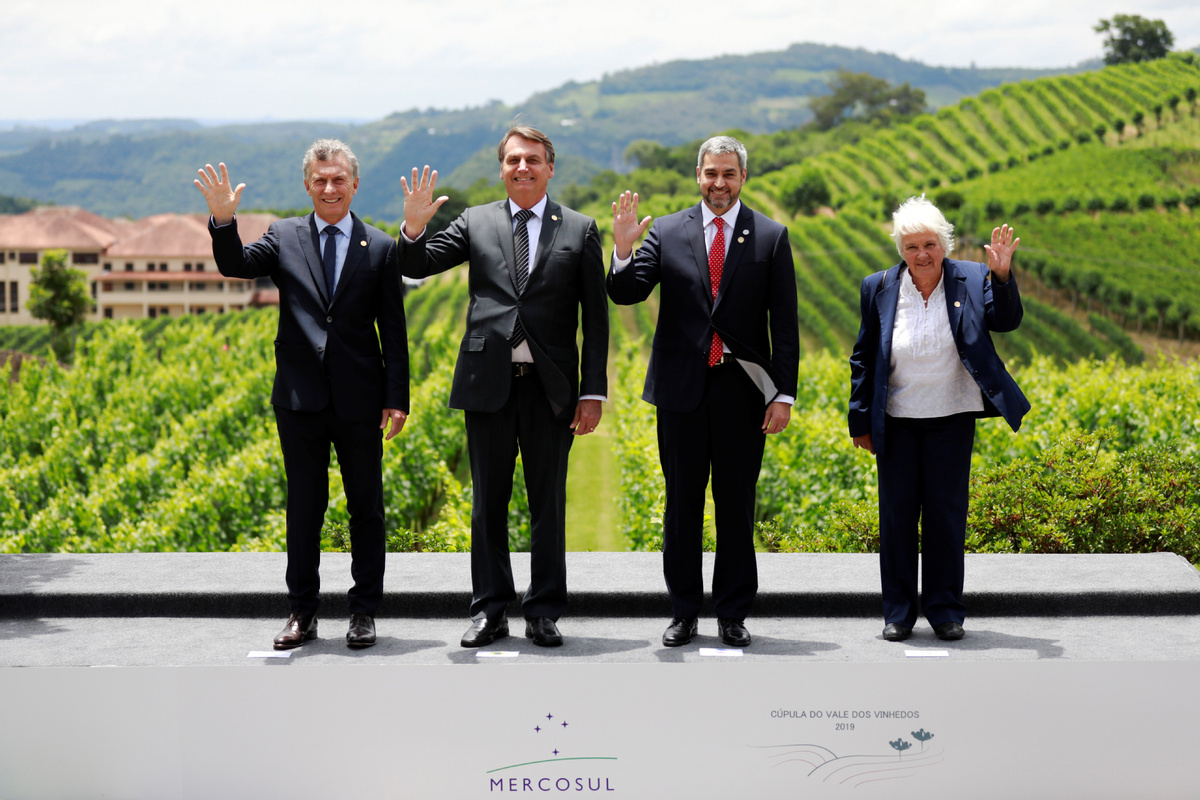 BENTO GONCALVES, Brazil - Brazil on Thursday handed over the rotating presidency of South American trade bloc Mercosur (Southern Common Market) to Paraguay.
During a ceremony at the bloc's 55th summit in the southern Brazilian city of Bento Goncalves, Brazil's President Jair Bolsonaro expressed confidence in his Paraguayan counterpart Mario Abdo Benitez and his leadership skills.
"Your leadership will be highly valuable to the bloc at this time of so many challenges," said Bolsonaro.
Relations within the bloc, which gathers South American countries Brazil, Argentina, Paraguay and Uruguay, have been strained by the changing political landscapes in member countries.
In Argentina, a progressive government is set to take over from the outgoing conservative government, with which Bolsonaro found much affinity.
As the host of the summit, Bolsonaro highlighted the bloc's "revival" this year, thanks to trade agreements reached with the European Union (EU) and the European Free Trade Association (EFTA), which gathers Switzerland, Norway, Iceland and Liechtenstein.
Mercosur members should continue to work to increase "global trade and investment flows," and to quickly put accords into operation.
"Brazil trusts in greater open trade as a tool for development. We cannot waste time, we need to carry out the reforms that are making Mercosur more vital, without ideological delays," said Bolsonaro.