'Cold war' on a hot planet
Share - WeChat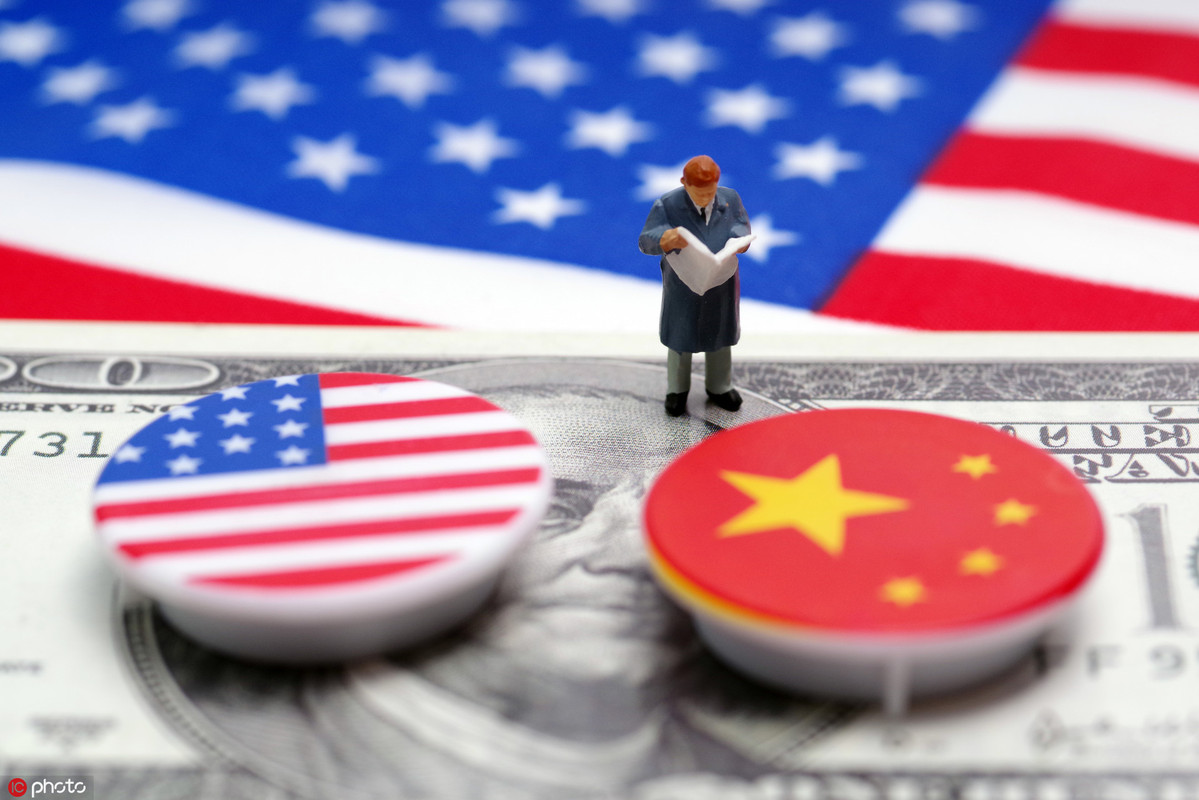 With the run-up to the US presidential election, it is the season for bashing China. The Republicans and Democrats will try to out-do each other in painting China as the enemy of everything the United States stands for. Although some of it can be safely ascribed to the usual pre-election US political theatrics, there are new forces at work this time which should concern us all.
There is a risk that China and the US are fast-becoming antagonists in a new cold war. The competition is not just in trade, technology, military prowess and spheres of influence. Hawkish talk about "decoupling" is being put forward despite the intricate interlinking of the two economies. Indeed, they have locked horns on pretty much everything.
This is unwise and unnecessary. It also misses the biggest global security threat. A US-China "cold war" is not going to fix an increasingly hot planet. US politicians should not only work across the aisle but reach out to China for win-win outcomes.
After all, the US and China are the principal players in an imminent climate change crisis that will upend the security of many countries around the world. Both have a special global responsibility and need a long-term collaborative and cooperative relationship if the crisis is going to be effectively addressed. The US has been the largest contributor historically to carbon emissions over the past 150 years and it remains the largest per capita contributor today. China, meanwhile, is the largest emitter of greenhouse gases by volume. Together, according to the UN Emissions Gap Report, they contribute nearly 40 percent of all greenhouse gas emissions.
The urgency of the situation was highlighted by UN Secretary-General Antonio Guterres who said on Sunday that the world's efforts to stop climate change have been "utterly inadequate" so far and that there was a danger global warming could pass the "point of no return". Speaking a day before Monday's start of the two-week long UN Climate Change Conference (COP25) in Madrid, Guterres said the impact of rising temperatures-including more extreme weather-was already being felt around the world, with dramatic consequences for humans and other species. He said that the world had the scientific knowledge and the technical means to limit global warming, but "what is lacking is political will. The point of no return is no longer over the horizon. It is in sight and hurtling toward us."
Yet, the US, under the current administration, is in denial about the reality of climate change and instead celebrates its pro-oil, pro-coal push for even more greenhouse gas-related energy sources.
China, while seeking to pursue more decarbonization strategies at home, remains a signatory to the Paris climate change agreement, but its greenhouse gas emissions are still increasing.
It is unlikely US climate policy will change as long as the present administration is in power. If a Democrat wins the 2020 election, would there be a change? Not if the cold war mindset becomes entrenched in the American political psyche.
All Democratic presidential candidates agree climate change is a global crisis and domestic policies and regulatory actions need to be substantially ramped up to reduce US greenhouse gas emissions.
Elizabeth Warren has even acknowledged that if the US were to reach net-zero emissions as early as 2030, that would contribute only one-fifth to the global zero-emissions target-about 6 gigatons of the 30 gigatons required. As she has said, other countries will also need to slash their emissions.
Other candidates agree that climate change requires a global focus, but frame it as the US assuming the lead role as "the world's clean energy superpower," as Joe Biden puts it.
Bernie Sanders adds an additional dimension by arguing that the US should contribute $200 billion to the UN's Green Climate Fund to enable less industrialized countries to shift from fossil fuel to clean energy sources rather than through US exports. In both cases, US action in global terms will be insufficient without Chinese inputs.
None of the Democratic candidates identify collaboration and cooperation with China as part of the solution. But if the US wants to avert the worst results of climate change, it cannot just focus on what the US can do; it has to work with China.
Collaboration could be accomplished through research exchanges and joint studies, shared technologies, joint development partnerships, climate dialogues, and, perhaps most importantly, joint commitments to undertake major restructuring in areas such as transportation, energy sources and use, land use, and agriculture and food production and consumption.
Other initiatives, including decarbonizing shipping and aviation emissions, as well as institutional and subnational partnerships such as the one between UC Berkeley and Tsinghua University established a few months ago, are promising examples of how collaboration and cooperation could lead to changes that would not have happened or would have taken much longer to accomplish otherwise.
The US and China are not only the two countries that shoulder the most responsibility at this moment for this imminent crisis; they are also the players most capable of helping reversing these dangerous and planet-threatening trends.
Working together makes sense and an attractive political vision could be shaped. Promoting disengagement and all-out "war" will be costly. Rather than stoking fear, collaboration would offer security and hope, especially to younger generations who know they will bear the brunt of a hotter world.
Robert Gottlieb is Professor Emeritus of Urban & Environmental Policy at Occidental College in Los Angeles. Christine Loh is chief development strategist at Hong Kong University of Science and Technology's Institute for the Environment.
Most Viewed in 24 Hours
China Views