Does China offer new experiences after global financial crises?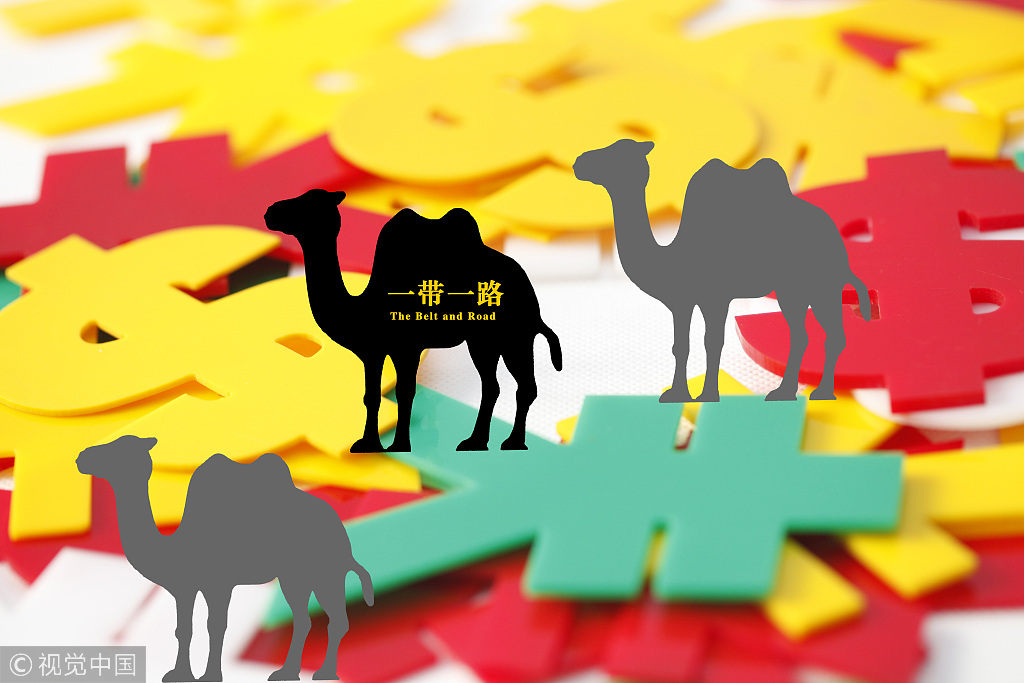 In the decade since the global financial crises of 2007, a systemic shift has become conspicuous in international and regional economic architecture. This is observable through structural weaknesses in core economic structures such as the post-World War II system (Bretton Woods) in institutions like the International Monetary Fund and the World Bank and post-Cold War system under Wall Street's model of financial liberalization.
As a result, this marked a turning point internationally and regionally, where the weaker states and those dependent upon liberal financial models became entangled in complex dilemmas. Exports had fallen, investors had lost confidence in financial markets, current account deficits grew, unemployment climbed up, and there were risks of contagion in tightly knitted structures such as the European Union.
Amid the effects from the financial crises, the two areas that had long been seeking attention were infrastructure development and augmentation of trade and investments regionally and through multilateral, trilateral or bilateral mechanisms. And particularly during such a turmoil, developing countries were in a dire need for both short- and long-term assistance for sustainable economic development. According to World Bank estimates at that time, infrastructure needs in East Asia amounted to $8 trillion and in South Asia $2.5 trillion up to 2020. Indeed, this was an alarming concern, especially for the world's poorest countries who had longed for a conducive economic environment through infrastructure and connectivity.
In this regard, China's role during this period came as a resilient economy as well as a leader at international forums such as the G20, where it provided a voice to enrich the role of developing countries at international and multilateral institutes. Moreover, with the series of global economic problems that had stretched on, it allowed China's long-term visions such as the Belt and Road initiative and strengthening of the international trade and investment climate to naturally interact with growing needs of states and regions across the Asia-Pacific, Africa, and Europe.
For example, infrastructure financing and favorable long-term loans have been long demanded by developing countries, and with the onset of financial crises, this was further reduced to stagnancy. Simply, infrastructure development under the BRI through investments in ports, road connectivity, power projects, and rail networks came at a time when economic shifts became ostensible. And sustainable growth especially necessitated weaker states to adopt self-reliant models through opportunities in infrastructure development and this was exactly what the BRI offered.
Many economies that depend upon liberal financial models, such as Australia and South Korea, have equally benefited from China's growing economic experience. One example is cooperation through free trade agreements. The FTA is a reciprocal tool for enhancing bilateral cooperation in areas such as ease of market access, provision of favorable tax treaties and utilizing specialization in crucial industrial sectors and encouraging investments in technological areas. The China-South Korea FTA came in November 2014, and the China-Australia FTA in December 2015. They are two examples that signal new developments in economic structures and bilateral cooperation.
For instance, the China-South Korea FTA had been completed on a deal, to eventually reduce tariffs on 90 percent of the bilateral commodities. Since then, the two countries have eliminated tariffs four times, resulting in removal of 50 percent of the bilateral trade tariffs. Similarly, according to the Australia Department of Foreign Affairs and Trade, from the date of the agreement, 1,710 tariffs were eliminated. Moreover, 7,289 Chinese tariffs were further cut, and 5,579 tariffs had their first several cuts, with the trend continuing each year on Jan 1.
Also, the FTAs provided both South Korea and Australia competitive advantages, such as better market access and investment terms and access to legal services in China.
The path of China's economic cooperation is not confined to a certain type of state or region, but it accommodates all based on their needs and experiences. As suggested above, developing countries such those as in Africa and Central Asia naturally interact with the BRI for better regional economic integration, while developed economies such as South Korea and Australia through the FTAs, reciprocating specialized experience with China in areas such as engineering, consulting and legal services.
To be specific, China's economic growth and development models have contributed positively to the international system. The BRI and FTAs are just one area. Still, it remains too early to argue about the outcomes of the BRI. Although China has enabled possibilities by offering new resources, responding states must also rely upon their political will, governance and efficient fiscal management and also contribute to the timely completion of BRI projects to reap the benefits. And the very success of the BRI and cooperation through the FTAs lies in policy mechanisms where transparency, coordination and confidence-building measures are upheld.
Mohid Lftikhar is a candidate at CUHK, visiting scholar at Sydney, and have worked previously at academic and policy institutes in Pakistan.
Minran Liu, a PhD candidate at Sydney University.
The opinions expressed here are those of the writer and do not represent the views of China Daily and China Daily website.
Most Viewed in 24 Hours
China Views