Launch ceremony marks volunteer recruitment for 2022 Winter Olympics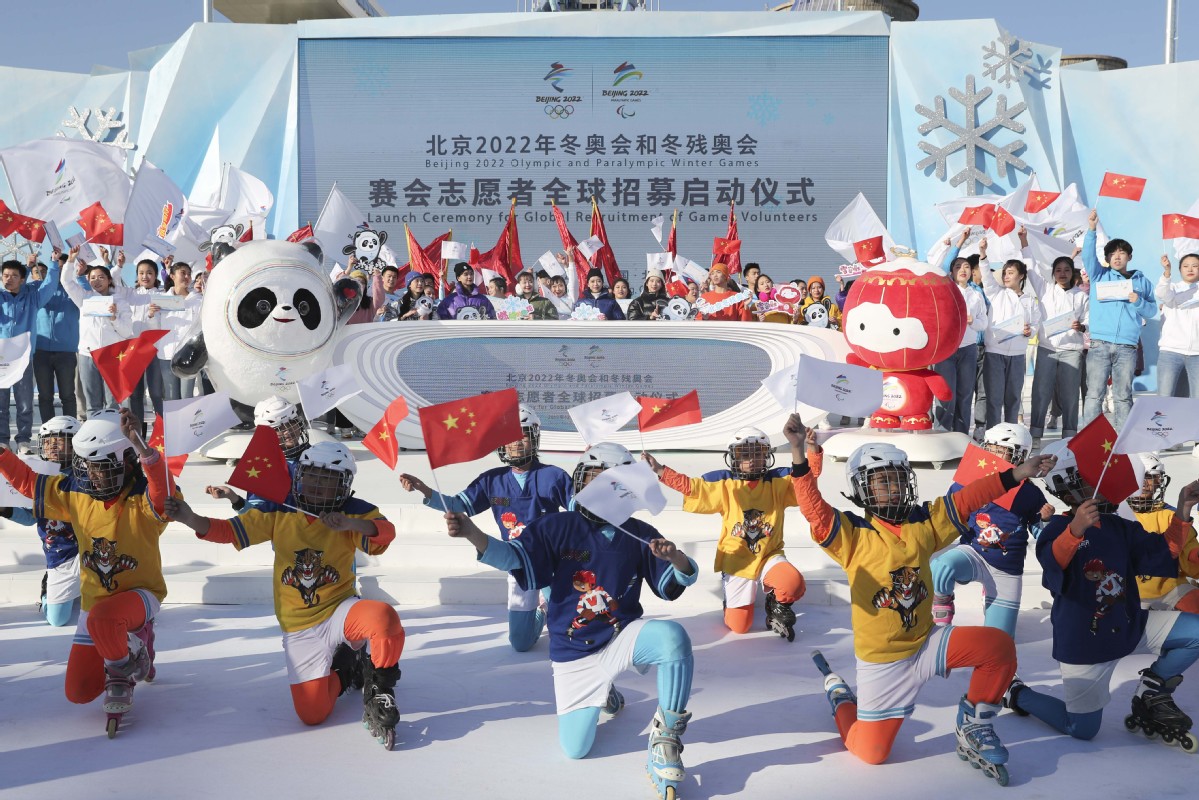 The launch ceremony for the global recruitment of volunteers for the 2022 Beijing Winter Olympic Games was held at the recently-completed Beijing Winter Olympics competition venue - Shougang Ski Jumping venue - on Thursday. Guests from all walks of life and 1,000 volunteer representatives gathered to hold the ceremony.
The event coincided with the 34th International Volunteer Day.
It is reported that the Organizing Committee plans to recruit 27,000 Winter Olympic volunteers and 12,000 Winter Paralympic volunteers.
Volunteers will be placed in three regions - Beijing, Yanqing and Zhangjiakou, as well as other venues. They will participate in 12 types of volunteer services, including international liaison, competition organization, and venue operation.