The Margiela myth revealed in documentary

Elusive fashion designer Martin Margiela takes the floor and guides us through his career in a new must-see documentary film. Just don't expect to see his face.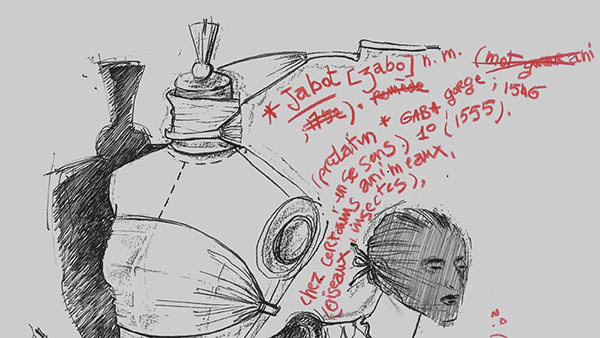 Belgian designer Martin Margiela has been called the fashion world's answer to British street artist Banksy, so elusive is his physical presence. The designer's revolutionary creations have forever changed the face of fashion, yet he has remained almost anonymous. From the Royal Academy of Fine Arts in Antwerp to becoming Jean-Paul Gaultier's assistant, and from creative director at Hermès to leading his own brand, Margiela has never shown his face publicly – for more than 20 years and across 41 provocative collections. This sort of thing is almost unthinkable in the digital age of social media and Instagram.
Thus, the premiere of Reiner Holzemer's documentary film Martin Margiela in His Own Words had the fashion cognoscenti delirious at the thought they might see 62-year-old Margiela on screen and even speaking.
Alas, not.
He appears, but only by way of his hands. However, for the first time, the "Banksy of fashion" reveals his drawings, notes and personal items, giving us an exclusive peek at his vision and career, via his hands and voice.
Margiela tells us what led him to create his own company, Maison Martin Margiela, with Jenny Meirens as his business partner – and why he quit the fashion world entirely, in silence and without public announcement. He does it all with an incredibly unexpected humility, coming from a man of such fame (and notoriety).
Says director Holzemer – who also directed and produced Dries, documenting fashion designer Dries Van Noten – of this film and of his subject: "This is much more than a simple success story. To me, it first of all is the story of a man who followed his own way and who, by his attitude, became 'immortal'. And a man who had the courage to quit at the top of his career and turn his back on the draining fashion world in order to be happy."
Margiela's myth lives on, stronger than ever.
Images provided to China Daily