Gree Electric steps on reform pedal
Share - WeChat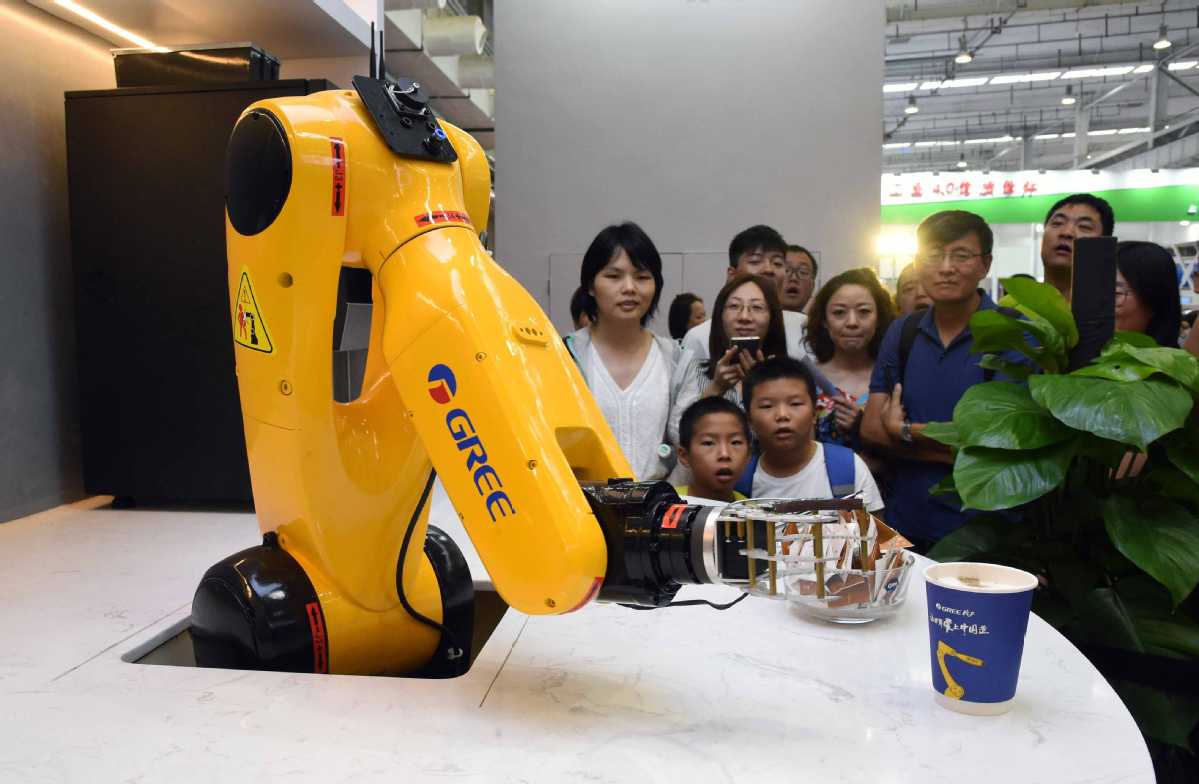 Parent's decision to reduce stake in firm to help offset tough external market conditions
Shares of China's largest air conditioner maker Gree Electric Appliances Inc closed at its highest level in three weeks on Tuesday after the company announced its State-owned parent company Gree Group sold a 15 percent stake in the subsidiary, a move that will boost the company's market competitiveness, improve operating efficiency and diversify its product portfolio.
The shares of Gree Electric surged 5.35 percent to close at 60.8 yuan ($8.6), having risen during the session by 6.03 percent to trade at the day's peak of 61.19 yuan. It was the best close for the shares since Nov 11, 2019 when the stock ended at 61.17 yuan.
Analysts said the stake sale of Gree Electric is part of the country's push to pare down government ownership in highly competitive industries such as home appliances.
Gree Electric said in a statement on Monday night that Zhuhai Mingjun Investment Partnership, a private equity fund backed by Hillhouse Capital, won the bid to acquire the 15 percent stake from its largest shareholder Gree Group. The deal has an estimated value of 41.66 billion yuan ($5.9 billion).
After the sale, Gree Group will no longer be the controlling shareholder with its holdings reduced to 3.2 percent from 18.2 percent. Hillhouse Capital, which already had a 0.72 percent stake in the company, will become the biggest shareholder, as the Zhuhai, Guangdong province-based Gree Electric undergoes a mixed-ownership reform.
Li Jin, chief researcher at the China Enterprise Research Institute in Beijing, said the ownership change in Gree Electric is of great significance as the company is facing tough competition in the domestic home appliance sector.
"The mixed-ownership reform will help Gree Electric enhance its competitiveness and push forward the internationalization of the Chinese manufacturing industry," Li explained.
"What Gree Electric lacks most is the ability to keep abreast of the retail market and the post-1990s and post-2000s consumers' preferences. Hillhouse Capital has invested in some internet giants such as Tencent Holdings Ltd and JD, so the introduction of strategic investors will help the company further innovate," Everbright Securities analyst Jin Xing said.
Founded in 2005, Hillhouse Capital is known for its investments in top Chinese technology firms such as Tencent, Baidu, Didi Chuxing and Meituan-Dianping.
At this time, Dong Mingzhu, the chairwoman and president of Gree Electric Appliances, holds a 0.74 percent stake in the firm and is ranked as the seventh-largest shareholder of the company.
The shift of controlling shareholders in Gree Electric will help optimize the company's management structure and diversify its businesses, said Liu Buchen, an independent researcher in the home appliances sector.
Gree Group is a State-owned enterprise supervised by the Assets Supervision and Administration Commission of the Zhuhai local government.
In April, Gree announced its plan to sell the stake, and firms such as Baidu, Singapore's Temasek Holdings, and Hopu Investment Management all sought to buy the shares.
Gree Electric is ramping up efforts in intelligent manufacturing by setting up unmanned factories and using industrial robots in a variety of production cycles as part of its broader push to upgrade the country's manufacturing industry.
It has also worked on diversifying its business and entered fields such as mobile phones, automobiles, and microchip production. Air conditioner sales, though, still make up for more than 80 percent of its total annual revenue.
Company revenue reached 200 billion yuan last year, a year-on-year increase of 33.33 percent.