Staging a revival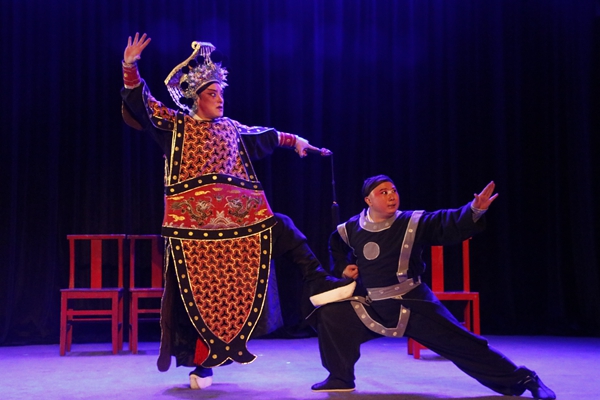 Young directors and actors are breathing new life into traditional Chinese opera forms with creative adaptations and innovative approaches to performance, Cheng Yuezhu reports.
When young director Le Bojuan formed her troupe to attend the Daliangshan International Theater Festival in Xichang, Sichuan province, through Dec 1, she was surprised to find there were six "directors" on her team.
As five of her six actors make their livings as directors, the rehearsal process was extremely slow at first, with everyone having their own opinions about the opera production and often talking all at once.
Finally, the only non-directing actor joked that, according to the rest of the troupe, he could perform his first scene onstage in six totally different ways before wryly demonstrating each of them, one by one.
However, Le soon wrested back control of the production and started to discover the bright side of having such a glut of directorial experience.
"Having so many talented director-actors of course means a lot of pressure on my part, but it is also very gratifying. They made great suggestions and offered me a lot of inspiration and choices."
For the theater festival, she brought Who Is Macbeth, an experimental Chinese opera that juxtaposes Shakespeare's tragedy, Macbeth, with ancient Chinese figures, such as Zhao Guangyi and Gongsun Zidu.