Towering discoveries
Share - WeChat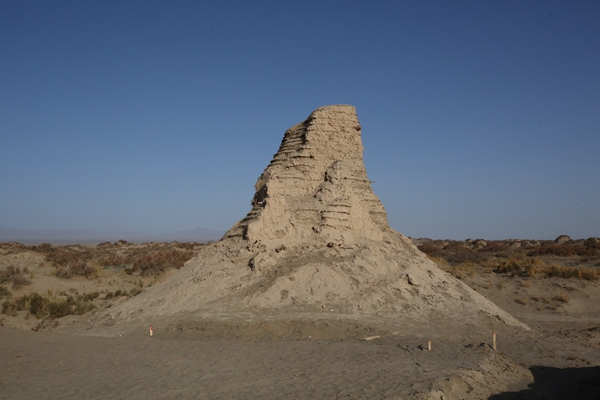 New archaeological findings in Northwest China cast fresh light on the cultures that thrived along the Silk Road, Wang Kaihao reports.
In popular culture, there is an unusual expression: "nine-story tower haunted by ghosts." And an online novel that spawned a raft of screen thrillers on the theme of this "haunted tower" on the Qinghai-Tibetan Plateau has grabbed people's imagination in recent years.
It is perhaps hard to tell whether it is a spotlight or a gloomy shadow that has been cast over the Reshui graveyard, an archaeological site of around 300 tombs dating back to between the 6th and 8th centuries, in Dulan county, Qinghai province.
Having gained fame in recent years, continuous robberies have led to many treasures being taken from the burial site. However, in March, 2018, a nationwide legal-enforcement campaign was set up to combat tomb-raiding and retrieve lost artifacts to put an end to that chaos.
To rescue this ransacked site, archaeologists began an excavation of a major tomb at the graveyard-Xuewei No 1-in September.
Since then, the fruitful discoveries made there have helped to lift the veil of mystery surrounding the site, adding more pieces to the jigsaw that make up the ancient Silk Road.
"It is so far the most complete ancient tomb ever excavated on the Qinghai-Tibetan Plateau," Han Jianhua, the lead archaeologist on Reshui graveyard, told the media at a briefing in Beijing on Nov 22 at a conference of the National Cultural Heritage Administration. "The entire structure of the grave has been cleared out, which is a breakthrough for our studies into funereal customs in the region."
Most Popular