BRI to forge ahead in Latin America
Share - WeChat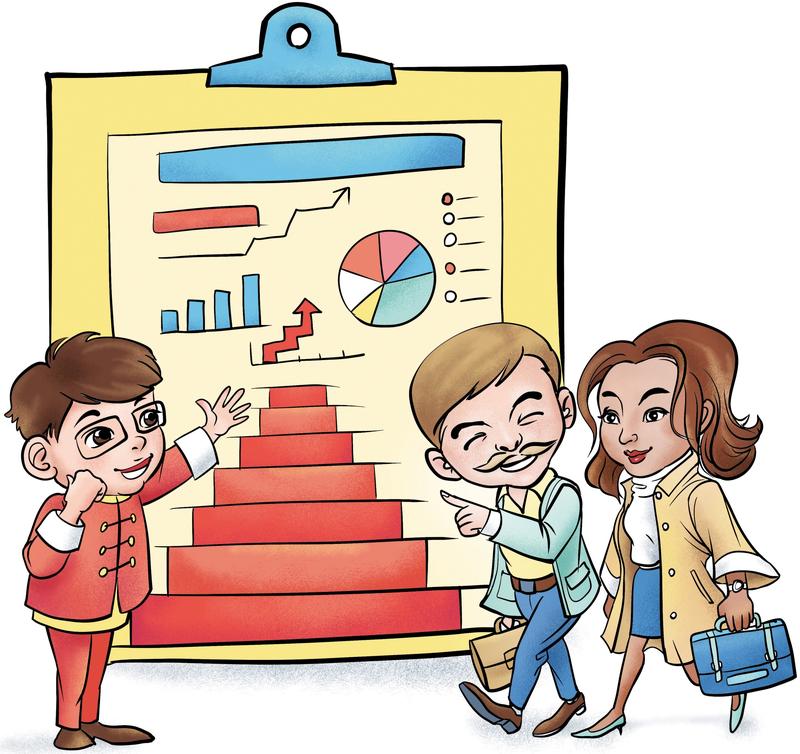 Belt and Road will inject vitality into ties between China and South American, Caribbean countries
At the second Forum of China and Community of Latin American and Caribbean countries (CELAC) in Chile in January 2018, State Councilor and Chinese Foreign Minister Wang Yi stressed the importance of improving connectivity between China and CELAC. For this, he proposed integrating the land and sea routes; cultivating big, open markets for mutual benefit; and forging advanced large-scale industries.
This has great significance for Latin America, as the region's inclusion in the Belt and Road Initiative would help improve infrastructure and productivity in Latin America, which have been overlooked since the 1980s due to various reasons.
However, it is important to pay attention to factors that can enhance or weaken the initiative — as well as the expectations of Latin American countries and industries.
First, China's cooperation strategy has already been outlined in several documents, including the 2016 White Paper on Latin America and the Caribbean and the China-Latin American and Caribbean Countries Cooperation Plan (2015-19). In contrast, neither the region nor subregional bodies, nor the countries in the region have a clear strategy for their relationship with China, which limits the scope of Sino-Latin American cooperation.
Second, it is important to understand the consequences of the United States' attitude toward China's increasing presence in the region. Venezuela, which has been resisting US pressure, is facing political and economic crises.
Also, there are restrictions on high-tech companies like Huawei, thanks to the US resorting to the "Monroe Doctrine" — which considers any intervention in Latin America by external powers, except the US, as a potentially hostile act against the US.
The third issue of concern is the Latin American and Caribbean countries' political and institutional framework, particularly the instability arising out of their election-based political system, which often leads to abrupt changes in national strategies, even a political crisis. Between 1989 and 2018, there have been 17 institutional disruptions in Latin America and the Caribbean.
Fourth, the weakening bargaining power of Latin American regional organizations, such as CELAC, the Bolivarian Alliance for Peoples of Our America, Union of South American Nations and the South American Common Market, is preventing Latin America and the Caribbean and China from making developmental achievements as those between China and Southeast Asia.
And fifth, Latin America and the Caribbean are not part of the fourth industrial revolution while China is a leader in the field.
Such factors are central to the Belt and Road Initiative's success in Latin America, as these involve institutional, geopolitical and technological issues, which combined can either power or slow down China-CELAC collaboration. Keeping that in mind, here are some recommendations.
The implementation of infrastructure projects must combine Chinese and CELAC interests, for the Latin American and Caribbean countries would be unhappy if the Belt and Road Initiative does not touch sectors that could lead to greater economic dynamism.
In addition, such projects should adopt a multilateral approach for governance of international trade and labor rights, and ensure economic development is sustainable and environmentally friendly so it meets the UN's Sustainable Development Goals.
Considering the institutional crises in Latin America, it is necessary to lay out a common regulatory framework for projects that involve more than one Latin American country. Activities should be recognized as local rather than national policies, because a change of government could lead to policy paralysis. China's growing global influence should also help promote political stability in the region.
As for infrastructure projects, it is important to respect the priorities of the countries in the region. A package of strategic projects has been inked under the South American Infrastructure and Planning Council and will be implemented once resources are in place.
Value creation in an economy driven by the fourth industrial revolution is tied to the services sector and tends to create enormous intangible values, in digital form and to serve common interests.
The 5G technology is at the core of this sector's development, in which Chinese companies have much to contribute. It is also necessary to create alternative routes for the international flow of data, such as a submarine cable that directly connects Asia and South America — which is one of the projects under discussion between Chile and China.
China can play a key role in leveraging the knowledge economy in Latin America and the Caribbean. CELAC countries can also develop a value chain based on applications and software that bring various economic opportunities and upgrade public management.
That would lay the groundwork for creating education resources and electronic products, such as online games and augmented virtual reality content. True, the fourth industrial revolution will negatively impact the labor market, but the development of the innovation economy could help create more high-quality and better-paying jobs.
In conclusion, cooperation between China and Latin America and the Caribbean under the Belt and Road framework will inject vitality into trade and economic relations and help combine their core competences, which would be hard to realize in traditional North-South cooperation.
The author is a professor at the Sao Paulo University (Marilia Campus) in Brazil. The author contributed this article to China Watch, a think tank powered by China Daily.
Most Viewed in 24 Hours
China Views