EU should not allow Washington to force it to persecute Huawei
Share - WeChat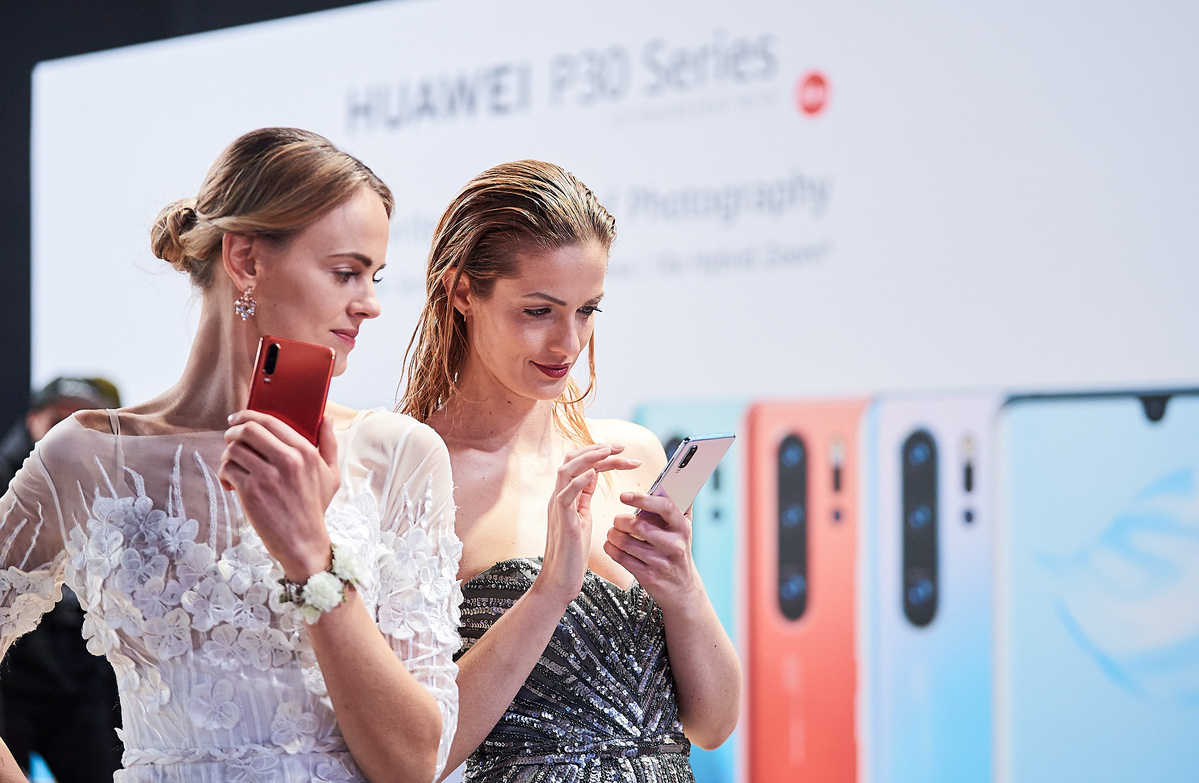 German Minister of Economic Affairs and Energy Peter Altmaier was criticized by the United States this week after he described the US administration as "unreliable and untrustworthy". In a Sunday talk show, Altmaier defended Chancellor Angela Merkel's stance not to ban Huawei Technologies from Germany's 5G network. Citing the US National Security Agency's surveillance on Germany, he said the agency even eavesdropped on Merkel's cell phone calls.
While some Western politicians excel in spreading fear about Huawei, Altmaier reminded them that regulations forcing companies to hand over data to state authorities under certain conditions "exist in many countries when it comes to law enforcement", a clear reference to the US CLOUD Act (Clarifying Lawful Overseas Use of Data Act), which was signed into law last year by President Donald Trump. The law allows US government to compel US-based technology companies to provide data, regardless of whether they are stored in the US or abroad.
No wonder US Ambassador to Germany Richard Grenell called Altmaier's remarks "an insult" to the US. What Grenell was really upset about was that Altmaier was telling the truth, something that Grenell and US Secretary of State Mike Pompeo do not want to face.
Former NSA agent Edward Snowden and WikiLeaks founder Julian Assange revealed how the US has been spying on people around the world, including the leaders of ally countries, and its own citizens.
The revelation was so embarrassing for the US government that when Snowden's book Permanent Record was published this year, the US administration filed a lawsuit against him.
Altmaier is not the only senior German official to point the finger at the US. Dieter Kempf, president of the German Federation of Industries, has stressed that he sees no reason to treat Chinese companies any different from American ones.
Kempf said it is important to be sure that a supplier is trustworthy regardless of where it is based, adding that, if you compare the Chinese intelligence act with the US Patriot Act, which some of us appear to have forgotten, one can see that they have pretty much the same requirements. In fact, Silicon Valley tech giants, such as Google, Microsoft and Apple, have all willingly or unwillingly cooperated with the NSA over the years.
In 2010, MasterCard, Visa, PayPal and Amazon all severed business ties with Wiki-Leaks under pressure from the US administration and politicians, raising the question of how these US companies can be trusted for not being a US geopolitical tool.
Many US companies have in the recent past severed their business links with Huawei under pressure from their government and politicians. It has made Huawei the biggest victim of discrimination and persecution in a country that claims to have an open and free business environment.
The US has been waging a smear campaign against Huawei around the world, particularly in Europe, by threatening to impose sanctions on even its allies in European if they include Huawei in their 5G networks. It has also been busy mobilizing the US propaganda machine to spread disinformation about Huawei.
On Wednesday, European Commission president-elect Ursula von der Leyen talked at length in Strasbourg, France, about her ambition to advance digitization. And it is Huawei that can play a pivotal role in this regard thanks to its superior 5G technology if the European Union is not gripped by the paranoia that Washington is suffering from.
Restricting or banning Huawei would not be conducive to the EU's claim that it is the most open economy in the world. It will also hurt trade and investment relations with China.
The author is chief of China Daily EU Bureau based in Brussels.
Most Viewed in 24 Hours
China Views