Economic, political demands of the US to end trade war in 2020
Share - WeChat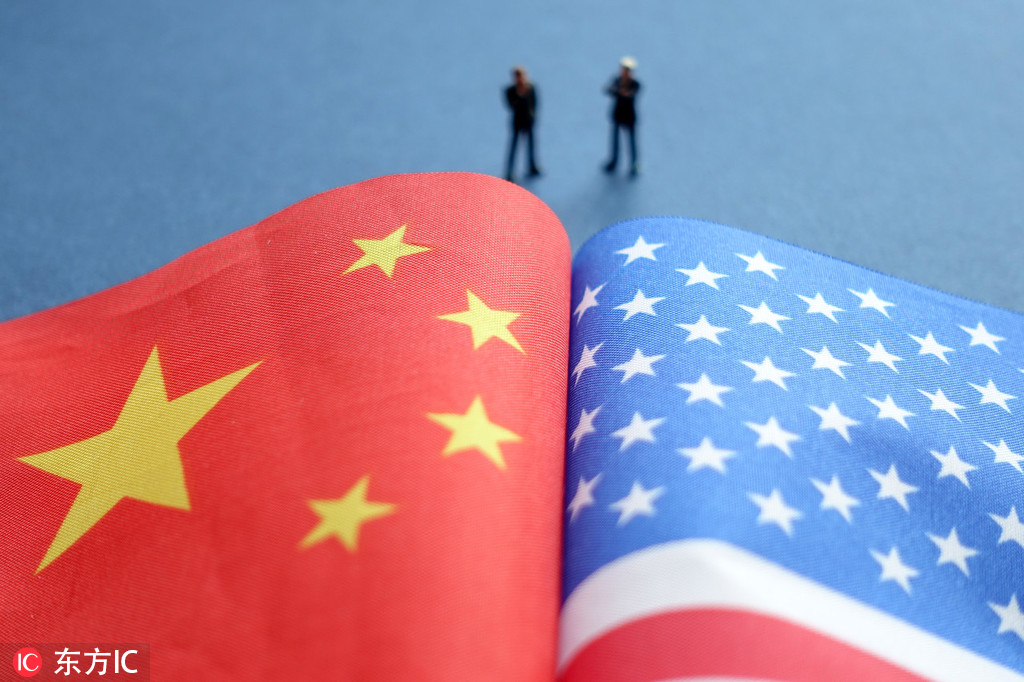 One month after Donald Trump announced he had agreed to a partial "Phase 1" trade deal, the world is still waiting for specifics. We had better hope those come sooner rather than later.
Trump's trade war has harmed the US and world economy with no discernible benefit to the US. Businesses are cutting investment. Costs of materials are up. Economic growth has dropped to below 2 percent annualized in the third quarter of 2019. Will things change in 2020?
There are political answers, and there are economic answers. The economic solution is clear: both the US and China, as well as the world, need an end to the trade war.
Trade allows countries to specialize in the areas in which they have comparative advantages. The US has advantages in producing high-tech goods, including aircraft, chemicals, industrial machines, components of computers and a variety of agricultural goods. Global trade allows American exporters to sell those products abroad where they have an advantage, but also for Americans to purchase goods that are of higher value from abroad, expanding the consumer surplus in all countries involved in the transactions.
The US' comparative advantage at attracting investment is just as important, and stifling trade is also stifling investment. Basic monetary theory explains that a current account, which is where trade balances show up, is equal to savings minus investment. The fact that the US has a negative trade balance means that it attracts a large amount of investment. Any deficit in the current account must be made up for by a surplus in financial account.
What Chinese businesses and investors were doing with all those dollars they were accumulating from their trade surplus was investing in the US, financing industrial expansion and America's large government deficits.
Since the trade war began, Chinese FDI into the US has plummeted from $30 billion in 2017 to less than $5 billion in 2018. This contributed to a decline in total FDI into the US from abroad. Based on the first two quarters, projections suggest FDI will remain flat in 2019. The rate of global FDI the US has attracted dropped for the first time in ten years. According to the Organization for International Investment, "Recent trade policy actions have injected a tremendous level of uncertainty into the US business climate for international companies."
So from economic standpoints, it is clear that the trade war is irrational. What about the politics?
For all the trade war has done to hurt America's economy, American negotiators have been unsuccessful at getting their demands met. One reason is because the Trump administration is incoherent. In August, Trump lied about having had phone calls with Chinese officials. "Regarding the phone call in the weekend, I am not aware of that," Foreign Ministry spokesman Geng Shuang said at the time.
Then in October, Trump prematurely announced a "Phase 1" trade deal. One month later, the phantom deal has not been signed, and details about it are contested—even within Trump's own administration. White House economic advisor Larry Kudlow said there would be some reduction of tariffs, which Trump then denied. Meanwhile, the Washington Post reported that a partial deal might not even be completed until 2020.
The political problem is that Trump governs almost entirely on the basis of image. Once you get beyond the style, there's no substance. He can talk tough, stage photo ops, and lead mass rallies, but he can't negotiate the details of a deal and is unable to engage in the give-and-take required to get the other side to compromise for a win-win.
Trump's poor negotiating skills have impacted relations with other countries, too. Talks with North Korea are at a standstill, and the Middle East is at a state of heightened instability since Trump broke the Iran deal. Deals made between America's allies, like the New NAFTA with Mexico and Canada and the renegotiation of the Korea-US Free Trade Agreement, are little more than rewrites of the old deals with only modest additions for optics.
Trump would like to get some kind of partial "deal" on the record before the presidential election in November 2020 so that he can claim to have solved a problem. At the same time, however, he wants to appear "tough", and keeping tariffs on a country he labels as an adversary helps push that image. He fears giving in to too many concessions would make him look "weak".
It would be difficult for the US president to admit, but giving in and returning to the pre-tariff status quo is the best choice. No matter what the deal says, he's going to try to package it as a "win".
Mitchell Blatt is a columnist for China.org.cn, a freelance writer, the author of Panda Guides Hong Kong, and a recent graduate of the Johns Hopkins School of Advanced International Studies.
The opinions expressed here are those of the writer and do not necessarily represent the views of China Daily and China Daily website.
Most Viewed in 24 Hours
China Views