BOE boosts its presence in flexible screen production
Share - WeChat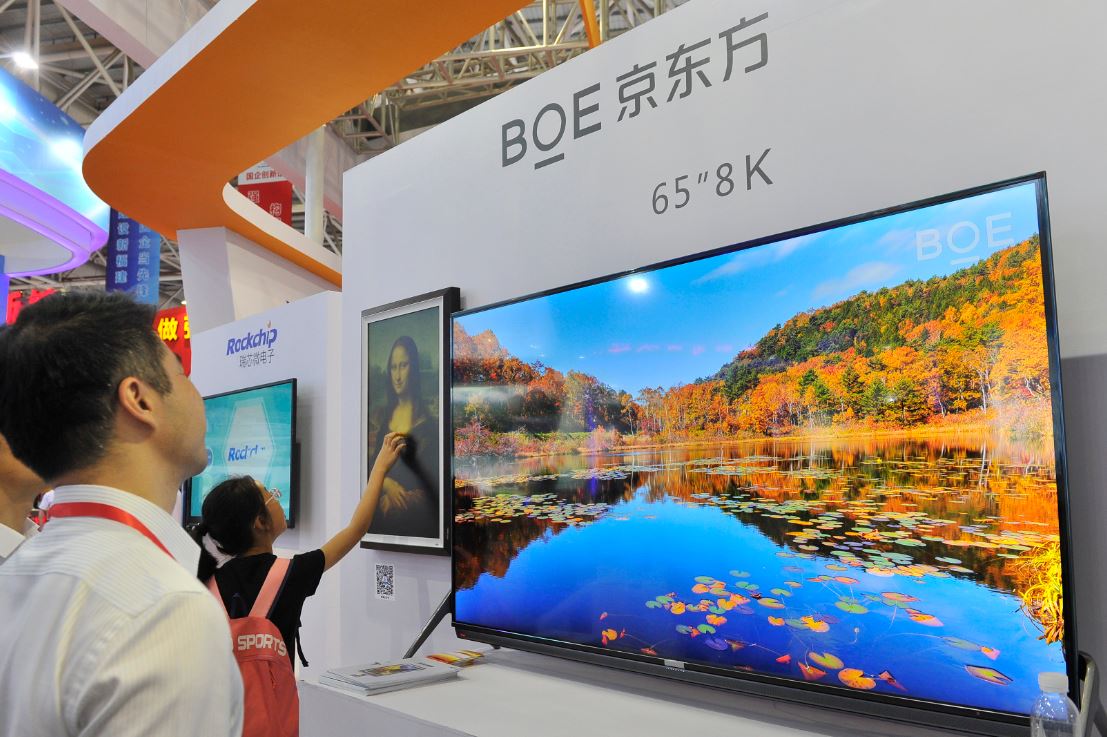 BOE Technology Group Co Ltd, a leading Chinese supplier of display products and solutions, is doubling down on flexible screens mainly used for smartphones, as well as expanding its presence in internet of things, intelligent retail, vehicle-mounted systems and other emerging industries.
Chen Yanshun, chairman of BOE, said the company is banking on the flexible organic light-emitting diodes (OLED), and the shipment of OLED panels will triple to at least 70 million units next year.
Chen made the remarks at the company's annual Innovation Partner Conference on Tuesday in Beijing. He noted currently the supply of traditional liquid crystal displays (LCD) has surpassed demand, so BOE won't increase its investment in the sector in the future.
BOE has three sixth-generation active matrix/organic light-emitting diode (AMOLED) production lines. It started mass production of the flexible panels from its facility in Chengdu, Sichuan province, in October 2017. The panels have already been used by more than 10 smartphone manufacturers.
The company's second line in Mianyang, Sichuan province, started mass production in July, while work on the third facility commenced in Chongqing last year.
AMOLEDs are more flexible with faster responses, high contrast and wide visual angles, compared to traditional LCD panels.
BOE's Chengdu factory is expected to turn out 20 million flexible panels this year, accounting for 18 percent of market share worldwide, according to Chen.
As an emerging flat-panel display technology, mini light-emitting diodes (LED), which offers much better image quality and are highly efficient, will witness an explosive growth in the next two to three years and become a development direction, Chen added.
"We position BOE as an IoT company providing intelligent interface products and professional services for information interaction and human health," Chen said.
Li Yaqin, president of market researcher Sigmaintell, said the demand for flexible OLED panels is estimated to surge 140 percent next year, compared with previous year, along with the commercial application of superfast 5G technology.
"The penetration rate of OLED in the mobile market will reach 50 percent by 2024. By then, the overall shipment of global mobile panels will reach 1.6 billion units and half of them will be from OLED," Li noted, adding about 60 to 70 percent of sales revenue will be contributed by OLED.
Moreover, the market for mini LED products will grow to $689 million by 2022, said a report by LEDinside, a division of market research company TrendForce.
Mini LEDs may enter the market through high-end consumer products such as gaming notebooks, gaming monitors, monitors with special applications, as well as niche products such as high-end TVs with high resolution, high contrast and high color saturation, said LEDinside.