Author: US needs to take a realistic view of China, its history
Share - WeChat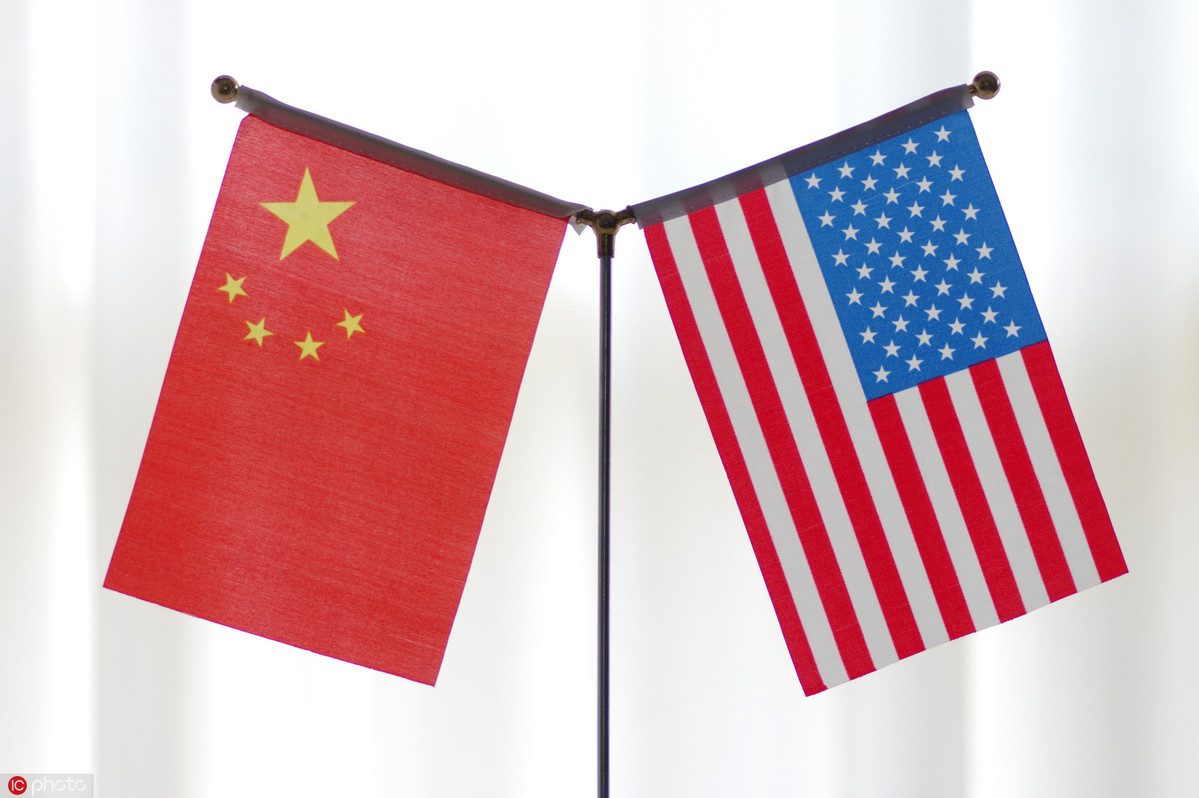 A longtime China-watcher says the US side needs to better understand Chinese history and culture amid the nations' ongoing trade conflict.
"My advice to the US really is, just be very clear where you are competing and where you are not competing [and] substitute facts and reality for impressions and fears that are not grounded in anything real," said Peter B. Walker, senior partner emeritus at management consulting firm McKinsey & Co, on the future of China-US relations.
The people in Washington "would not do very well" if given a "very simple quiz on the history and culture of China and how it plays out in their actions today", said Walker.
China and the US have some fundamental differences in their models and values, but it is not "a question of right or wrong", he told China Daily in a recent interview.
Those differences are rooted in the two countries' different histories and cultures, said Walker, who has made more than 80 trips to China in the past 15 years and who is "never not in the middle of reading a book about China".
Walker interacted with everyday people, government employees and company executives — including those from state-owned enterprises — during his trips to China. In them, he sees a different China from what he reads in some Western media.
Chinese government officials whom Walker has met over the years are "very highly educated, very committed to the well-being of the people, and [are] always learning," he said, and the people there are "outgoing, happy, energetic [and] proud".
Walker said that books and media often portray Chinese officials as "corrupt", and the government painted as "largely interested in staying in power".
That disconnect, as Walker observed, "only got bigger" in recent years, and the veteran business consultant decided to write a book about it.
Titled Powerful, Different, Equal: Overcoming the Misconceptions and Differences Between China and the US, the book "gave me a chance to describe the difference between the China I saw and the China that was being described in the press", said Walker.
First attracted to China and the Chinese culture by Taoism, the ancient Chinese philosophy advocating balance and harmony, Walker contested the notion that China is a "threat", which he attributed to a "right or wrong" mentality in the West.
Walker, referring to his own experience talking to the Chinese people, said that China "doesn't see it as a zero-sum game".
"Their attitude is [that the] US, you should do whatever you need to do to be successful, and we will do the same in China. And maybe we'll both be very successful," he said.
Some Americans feel threatened in part because "they know so little about China", he said. "Twenty-six million Chinese have visited the US; not 1 million Americans have ever been to China."
That lack of understanding makes it "more comfortable painting a picture that China is the bad guy", said Walker, "but when you peel that onion back and look at the facts, it's not substantiated".
Comparing the two countries' defense budgets, Walker said China's is "one-third of ours for four times as many people, and I think most people would agree that it's largely defensive".
Government data showed that China's 2019 defense budget would be about $177 billion, while the US spent $685 billion in fiscal 2019. China also has lowered its defense budget-growth rate this year.
"I think we will look back in history and realize that turning our backs on China is a big mistake," said Walker, referring to the trade dispute that has lasted more than a year and half.
It has resulted in up to 25 percent additional tariffs on hundreds of billions of dollars of imports on both sides and is "hurting today the US economy; it's hurting the Chinese economy; it's a lose-lose", he said.
In October, the International Monetary Fund reduced its annual economic growth forecast for China, the US and the world, citing concerns such as the trade dispute between China and the US.
The standoff has spread to other parts of the bilateral relationship, including educational exchanges, business investment, and cooperation in other fields.
Walker said that "if the US had not taken the position we did, I think China would have been very comfortable seeing a lot of cooperation in science". One reason that progress on core sciences is global is that scientists share their discoveries, he said.
On the trade deal, China "is not going to agree to things that that are fundamental challenges to who they are and where they came from", said Walker.
"I think despite all of the noise around (that) the US only wants a quote 'big trade deal', we are going to get a very simple tactical trade deal" that involves tariff rollbacks, China's purchase of US agricultural products, and some discussions around intellectual property, he said.
Walker suggested that the US find people who understand China — its history and culture — and have built relationships with senior people in China to make decisions related to the country.
Such people in the US would understand the areas of competition, but also know how "you can create win-win environments", he said.