Motorcycle enthusiast sets Guinness World Record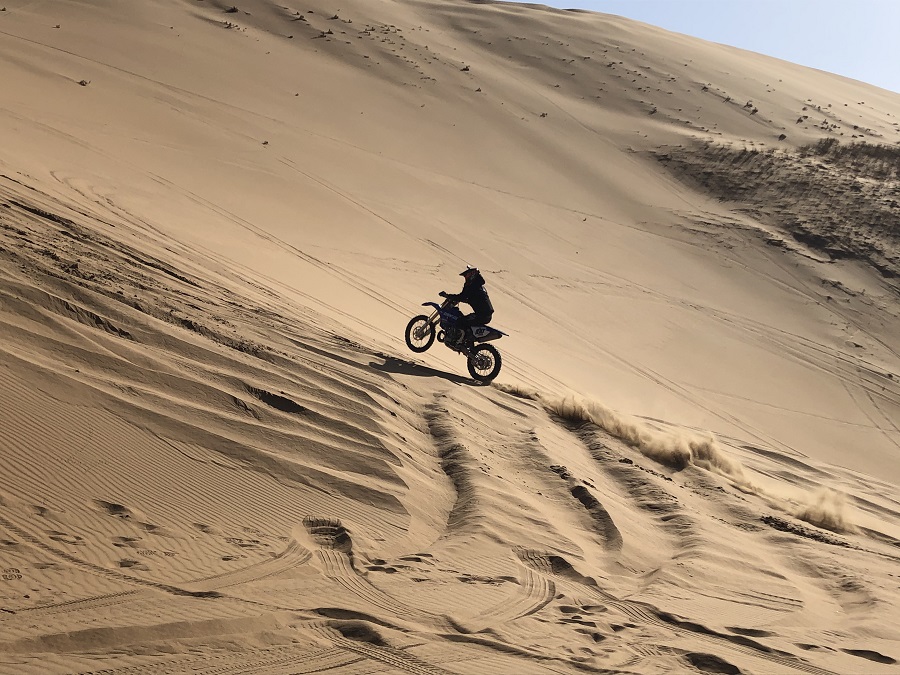 A new Guinness world record for the fastest time to ascend a sand dune on a motorcycle was achieved by D.Gonchigsuren in the Badain Jaran Desert located in the Alxa Right banner of the Inner Mongolia autonomous region on Monday.
Gonchigsuren, the new record holder, ascended Bilutu Peak, the highest point in the desert and the third-tallest dune in the world with a height of 589 meters, in 2 minutes and 11 seconds.
Before this record-breaking journey, the fastest time was 6 minutes and 2 seconds.