Construction starts on BASF's Zhanjiang smart project
Share - WeChat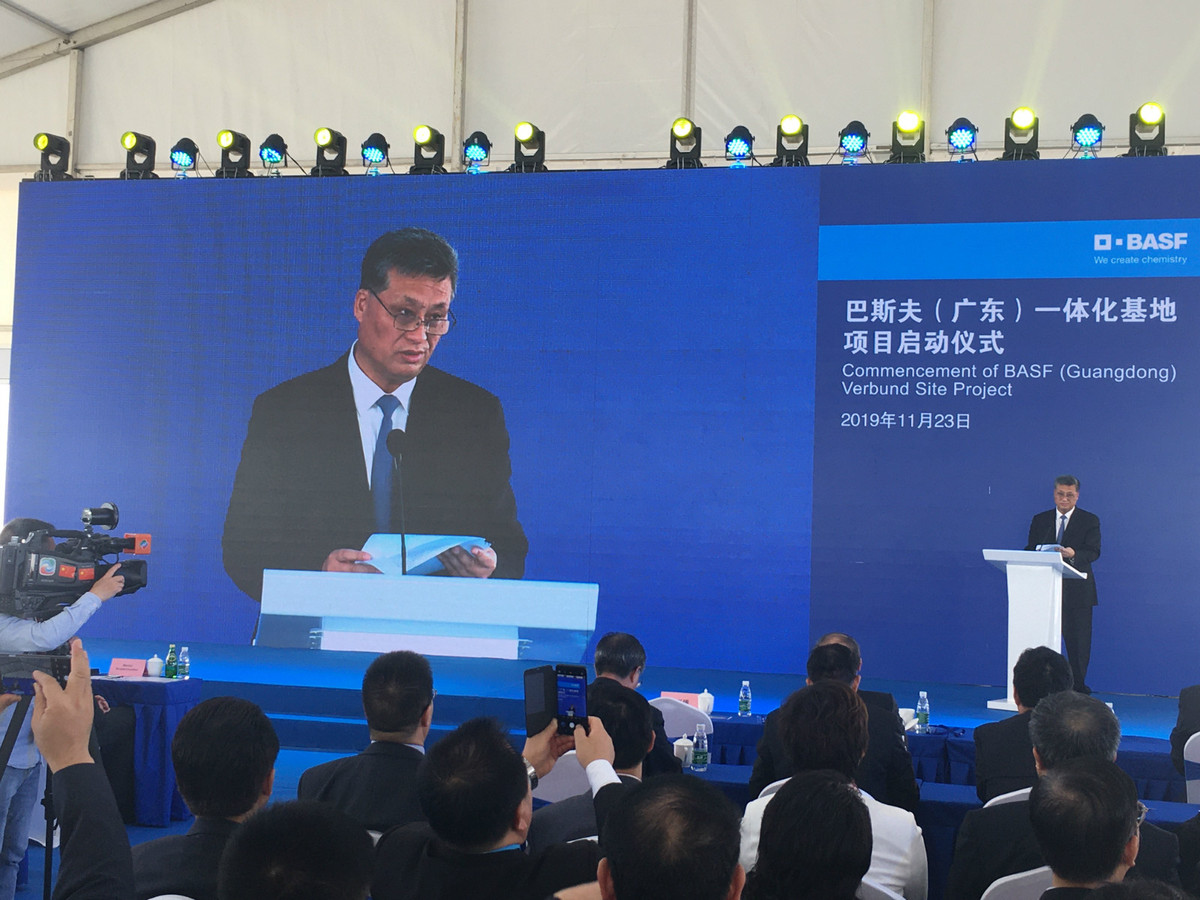 Chinese Premier Li Keqiang sent a congratulatory letter Saturday to the launching ceremony of the BASF smart Verbund project in Zhanjiang, South China's Guangdong province.
As the first large Verbund petrochemical project solely owned by foreign capital in the country, the project signals China's further opening-up measures are being implemented. It will push Sino-German cooperation in the manufacturing sector to a new level, Li said in the letter.
The Chinese government is unswervingly expanding its opening-up and its door to the outside world will open wider and wider, he said.
Li noted China will accelerate building a market-oriented and internationalized business environment based on the rule of law and give equal treatment to both domestic and foreign-funded enterprises of different ownership types.
China welcomes enterprises from all over the world to seize the opportunities brought by China's greater opening-up, expand cooperation with China and better achieve win-win results, Li said.
Ma Xingrui, Guangdong governor, said the BASF project would play a big part in Guangdong's economic construction in upcoming years.
The project marks a milestone in the company's $10 billion investment project announced in July 2018. The first plants will produce engineering plastics and thermoplastic polyurethane to serve the increasing needs of various growth industries in the southern China market and throughout Asia.
"We are pleased to see our mega-investment project in China is progressing," said Martin Brudermüller, Chairman of the Board of Executive Directors at BASF SE. "We are determined to support our customers in southern China drive growth with innovative products and sustainable solutions."
"By utilizing the latest digital technologies and applying the highest safety standards, the new Verbund site will be a role model for sustainable production contributing to the development of a circular economy in China," Brudermüller added.