Ireland eyes uptick in beef exports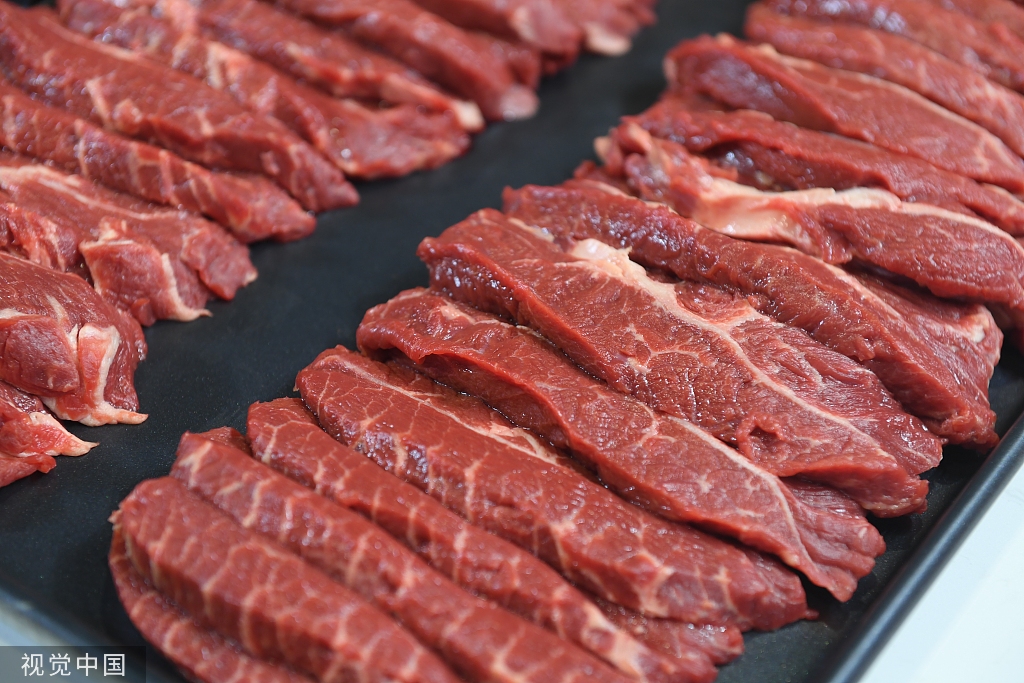 Beef exports from Ireland to China are expected to reach 35,000 metric tons by 2020 after 14 Irish beef processors got the necessary approval from the Chinese government for product shipments last month, agribusiness officials from Ireland said on Tuesday.
With the current approval, the total number of Irish beef processors who have got export clearance for China stands at 21, said Tara McCarthy, CEO of the Irish Food Board, or Bord Bia, the promotional agency for food products of the Irish government.
All export categories including dairy, pork, beef and seafood delivered excellent results in China last year and are on target for further growth this year, she said.
"Our beef exports to China amounted to 163 million yuan ($23.2 million) between January and August this year and we are confident of seeing a similar positive trajectory in driving the market growth in China, alongside seafood, dairy and pork products," said McCarthy.
Following several years of high-level engagement, Irish beef got the green light from China in 2018, making Ireland the first major beef exporter from Europe to get the recognition.
With the expanded beef access, Bord Bia announced that it will launch a series of marketing initiatives aimed at raising awareness about Irish beef among businesses and consumers across China in 2020.
Ireland is a major food exporter in the world. Its food exports to China were valued at 5.78 billion yuan in 2018, up 6 percent year-on-year. The European country's food exports to China jumped by 17 percent year-on-year in value terms to 4.66 billion yuan in the first eight months of 2019, data from Ireland's Department of Agriculture, Food and the Marine show.
China is now among the top five largest markets for Irish food exports and accounts for more than 6 percent of the European country's food exports. The country mainly ships dairy, meat and seafood to China.
China is Ireland's second-largest export market for pork and its third-largest market for dairy products, after the United Kingdom. Its seafood exports to China, primarily shellfish, have also grown strongly in recent years, said James O'Donnell, Bord Bia's director for Asia.
Because of rising feed prices, limited grazing land and the breeding cycle, China's cattle-raising sector lags behind consumer demand, resulting in higher beef and lamb prices over the past decade, said Zhao Ping, director of the international trade research department at the China Council for the Promotion of International Trade.
"As China has found it impossible to grow all of the food it needs and has consequently formed closer ties with the world food market, demand for beef, mutton, pork, fruit, wine and dairy products will certainly provide many opportunities for major exporters of agricultural products such as Spain, Ireland, Chile, Brazil, Argentina, the United States and Australia," she said.