Photographer zooms in on Shehuo performance
Share - WeChat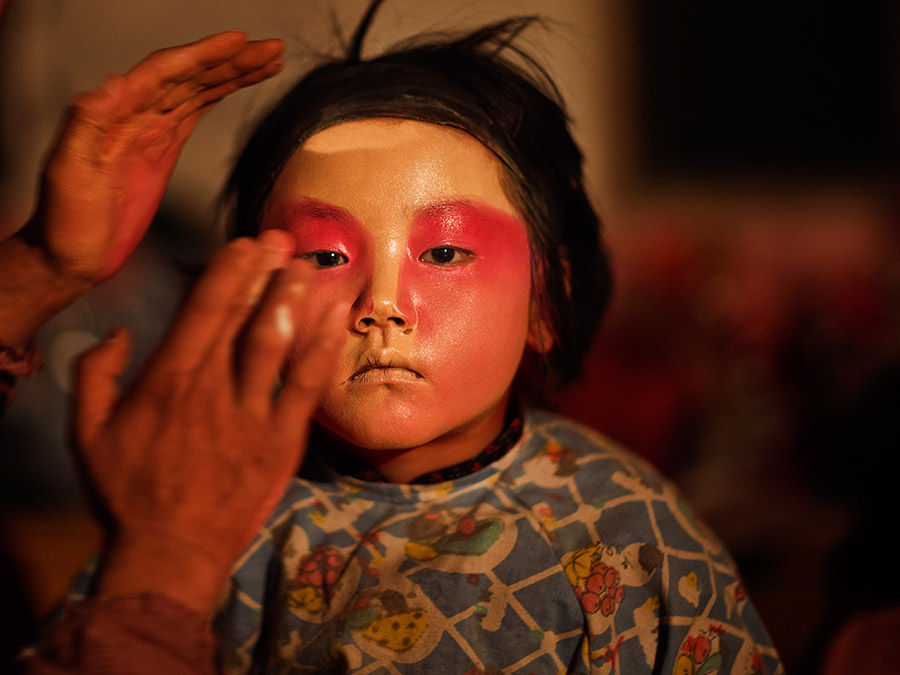 Photographer Wu Xiaopeng started his landmark image series titled "Longzhou Shehuo" in 2006, and it took five years to finish. The images vividly record folk cultural activities of Longxian county in Northwest China's Shaanxi province, featuring Shehuo performances prominently. Shehuo, a folk show marking traditional customs of Chinese festivals, is recognized as a "living fossil" and listed as an intangible cultural heritage in Shaanxi province.
Wu's photos featuring Shehuo performance were just exhibited at the Petre Dulfu Library at Baia Mare in Romania from Oct 9 to Nov 1.
Wu Xiaopeng is a member of the China Photographers Association and the vice-chairman of the Zhuhai Photographers Association, whose works are collected by Shanghai Art Museum, Zhuhai Guyuan Art Gallery and other organizations.