Scotland to create new networks in China
VisitScotland joined by Scottish businesses on China travel trade mission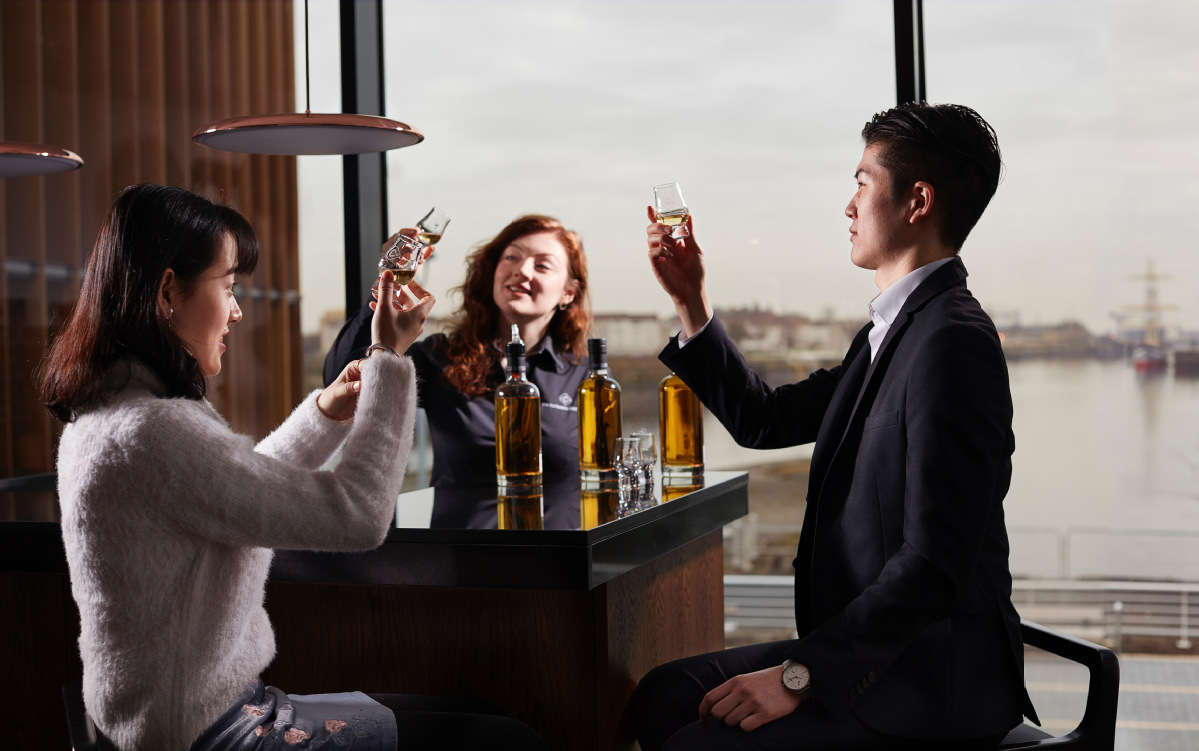 Scottish tourism businesses will seek to forge new networks in China when they join Scotland's national tourism organisation for one of its biggest travel trade missions to date.
VisitScotland will host its annual business development mission in Guangzhou, Shanghai and Beijing from 17 to 23 November this year. This is the second mission of its kind since China was made a priority market by VisitScotland last year and will see 15 Scottish businesses take part.
In recent years, China has become one of the fastest growing outbound tourism countries in the world. This has been reflected in a 300 percent rise in visitor numbers to Scotland within the last ten years, according to International Passenger Survey statistics.
This year has already seen increased engagement in the Chinese market with 42 Chinese buyers welcomed at VisitScotland's Expo in April, Scotland's premier B2B travel trade event. VisitScotland also commissioned first-of-its-kind consumer research to discover what Chinese holidaymakers think of Scotland.
The new data reveals that 87 percent of Chinese visitors to Scotland say that they want to return thanks to Scotland's "beautiful landscapes". As well as the scenery, holidaymakers also listed Scotland's culture, relaxing atmosphere and family-friendliness as motivations for a return trip.
The research was conducted among travellers, aged 25 to 45 from Beijing, Shanghai and Guangzhou. Within the survey group were former visitors and people who have never come to Scotland before.
Whisky tourism continues to be popular with Chinese visitors too with Diageo reporting a 17 percent increase in Chinese visitors across all distillery visitor centres in 2018 leading to a 40 percent increase in overall spend and a 19 percent increase in spend per head.
A focus for this business development mission will be Scotland's Year of Coasts and Waters 2020. Next year sees a year-long programme of events and activities shining a spotlight on these vital elements of our landscape. From our beautiful natural features including coasts, lochs and rivers to our industrial heritage such as our canals, mills and the creation of our national drink – whisky, Scotland's Coasts and Waters have shaped our culture, our stories and our way of life and will be a key focus as part of this year's trade mission.
The business development mission will give Scottish suppliers the opportunity to engage with Chinese buyers face-to-face which will help them to shape future products for the Chinese market.
Malcolm Roughead, chief executive of VisitScotland, said: "We have seen a steady rise in the Chinese visitor market in Scotland. Our ongoing goal is to continue to raise awareness of our country as a destination in China, showcasing the great products we know will appeal to these visitors.
"VisitScotland has been working closely with businesses across Scotland to help them to access this important opportunity. Trade missions such as this allow the sector to engage with the market directly, to forge new networks and help them grow their business on the international stage.
"Tourism is more than a holiday experience - it is the heartbeat of the Scottish economy and touches every community, generating income, jobs and social change," Roughead said.