Are we facing another global debt crisis?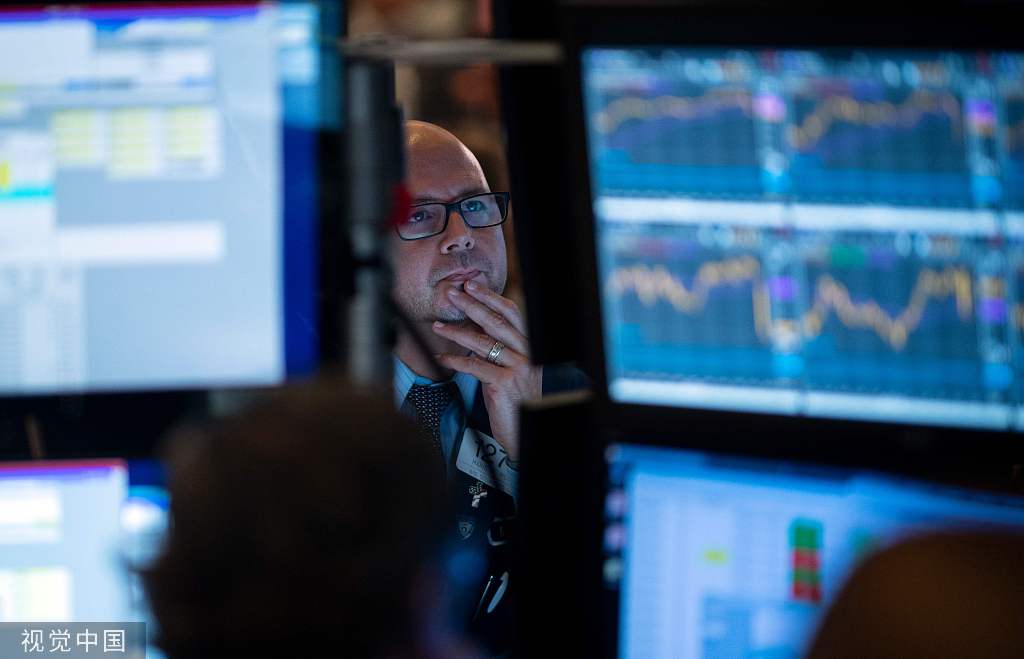 A decade ago the world was in a financial crisis induced through bad mortgages that were sold as AAA assets. Fast forward to now, and we could again ask whether we are facing a similar crisis. Cycles tend to repeat because people tend to forget.
We know that global debt is at record highs, speculative financial instruments called "derivatives" are experiencing problems with counterparts risk, and some central banks are approaching panic mode. A potential looming crisis could be bubbling just under the surface. But what's most alarming of all?
A little known US financial operation called "repos" has been quietly flashing warning lights since September and this could well signal the potential for a crisis even larger than in 2008.
The term "repos" refers to repurchase agreements through which banks in the US offer short term US Treasury bonds they hold to the Federal Reserve Bank (the Fed) in exchange for cash. What is more important to ask, however, is why these banks are asking for help by raising cash from the Fed in the first place.
What must be emphasized is that the largest US banks tend to lend to each other overnight as the norm. Could it be that these banks are now resorting to repos with the Fed because they are becoming distrustful of each other's financial condition—and are reluctant to loan cash to each other out of fear they won't get it back?
Resorting instead to what are called "overnight repos," 14-day "term repos"—and now much longer term repos—the largest US banks seem to be quietly seeking ways to raise cash overnight to cover their shortfalls so they can open the next morning. But they also want to keep a low profile about doing this.
Let's look at the numbers.
During the Great Recession of 2008, the collective bailout requested by large banks from Congress was $650 billion. Since September of this year the combined demand—for "overnight repos," "14-day term repos," "non-QE" Fed mini-bail-outs and, very recently, three longer term versions of repos—has been running on the order of $75 to $200 billion, every night.
In October, Bix Weir from RoadToRoota.com was one of the first to comment on what appeared to be an uptick in bank repo exchange activity. In fact, he suggested that with the rate of increase he was seeing in the Fed's repo liquidity activity, repos could well exceed the $650 billion needed to save banks in 2008–and potentially reach trillions of dollars daily by early or mid-2020.
Is Weir merely being an alarmist? In recent weeks, others have reached the same conclusion. Craig Hemke, Pam and Russ Martens, Egon von Greyerz, Arkadiusz Sieron, Stefan Gleason—and now Jim Willie—have all cautioned readers about underlying banking conditions that could give rise to shocking increases in these otherwise arcane repos.
Worse, Willie is now suggesting that if overnight and longer term repos reach a combined level of $1 trillion per night—the US could fall into a Weimar Republic-type situation of runaway hyperinflation (X22 Report Spotlight).
What, one might ask, is the underlying source of this liquidity problem? The potential need for increased liquidity is deriving from defaults on debt already reaching unsupported levels in all sectors of the US economy, and simultaneously. Michael Pento (USAWatchdog.com) reports—
a)US corporate debt is now 60 percent greater than in 2008;
b)US household debt has reached record levels;
c)The cost of healthcare and prescription drugs to the US public has risen in amounts that far exceed household income growth;
d)Real estate prices across the US are beginning to decline—in some cities quite rapidly;
e)The subprime auto loan market is already crashing; and worse
f)Federal debt has increased from $9 trillion in 2008 to $23 trillion today.
Defaults on college student loans are also growing. So while the US stock market keeps reaching record highs, most other metrics of economic health are declining at a pace that could make the 2008 crisis look like a walk in the park.
And worst of all?
The US media have not been explaining the implications of the repo problem to citizens of the world or to the American public. Those who know how the system works may short the market and benefit while the rest of us will be left out in the cold.
The author is a sociocultural anthropologist and former lawyer based in San Francisco, USA.
The opinions expressed here are those of the writer and do not necessarily represent the views of China Daily and China Daily website.
Most Viewed in 24 Hours
China Views