More prolific than ever, top composer revels in bringing it back home
Share - WeChat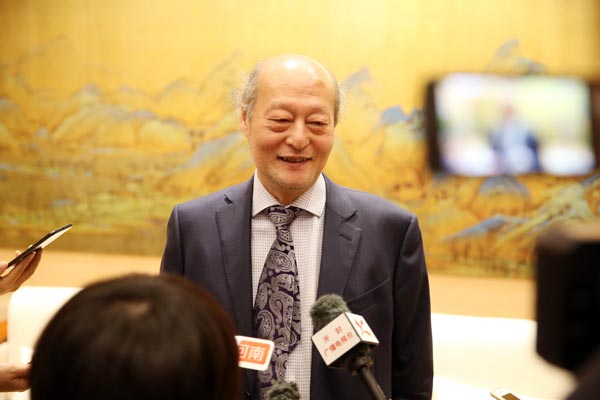 Guan first heard the sound of the violin at the age of 12. He was harvesting wheat with his classmates and teachers as they listened to a solo violin piece titled Harvest Celebration.
"It was the most beautiful sound that I had ever heard. I decided there and then to learn how to play the violin," recalls Guan.
His father took Guan to receive violin training in Zhengzhou, the provincial capital of Henan, and after graduating from high school, Guan worked as a violinist for local Yuju Opera and Yueju Opera troupes, where he learned about traditional art forms.
During the concert, arias from one of Guan's most famous works, an original Chinese opera titled Poems of Mulan, were performed. Based on an ancient legend about a young girl named Mulan who took her father's place in the army, the opera premiered in Beijing in 2004. The work was performed at the Vienna State Opera House in 2008, where it was the first Chinese opera to be staged at the well-known Austrian theater.
Guan opened the opera with music he collected on his travels around Henan, especially elements borrowed from Yuju Opera.
Guan graduated from the Central Conservatory of Music in 1985, with a major in composition. His works range from symphonies and operas to music for movies and TV dramas.
When he was the director of the China National Symphony Orchestra, Guan led groups of young composers to regions, where many ethnic groups live, to collect music material.
Most Popular