Bilateral exchanges set to enhance cooperation
Share - WeChat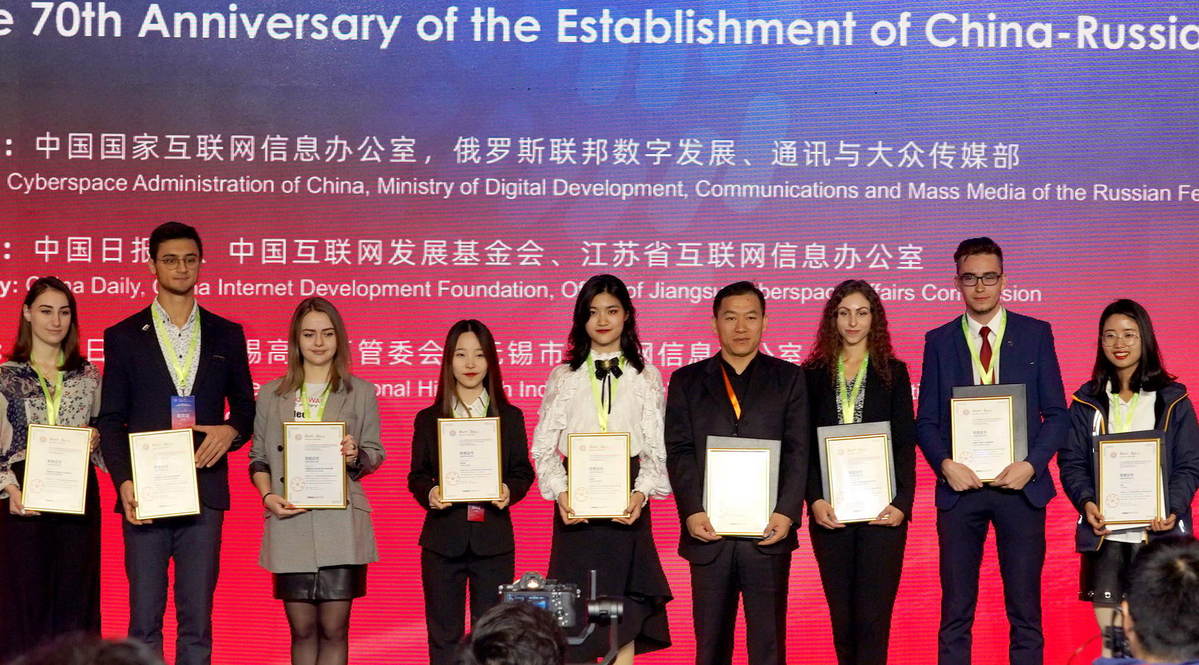 Communication and exchanges between internet media are fast becoming an integral part of the bilateral cooperation between China and Russia, a top Russian official said on Friday.
Speaking at the opening ceremony of the third China-Russia Internet Media Forum in Wuxi, Jiangsu province, Alexey Volin, Russia's deputy minister for digital development, telecommunications and mass media, said: "There are several innovative development patterns for internet media and industry development. Both Russia and China are now creating more opportunities than ever for cooperation in the fields of new technology and media digitization."
Volin, who is leading a delegation, comprising of Russian officials, directors from traditional and internet media and some university students, to the forum, said such exchanges benefit people from both countries as the internet is a stable and safe medium for boosting national development. But there are threats also and hence it is important for governments to factor the advantages and avoid the disadvantages arising from the rapid development of new media.
"China and Russia share similar views on the matter," Volin said, adding that both sides should try to avoid prejudices in the internet media industry.
"The Russian internet market is open to everyone. We do not discriminate between any countries or any organizations in internet economic cooperation and new media exchanges," he said. Volin also applauded the close cooperation between the Russian government, China's cyberspace watchdog as well as China Daily in the media field.
"Russia has clinched various agreements with China in the internet media sector and the two countries have maintained a high level of mutual understanding."
The minister said he agreed with Yang Xiaowei, deputy director of the Cyberspace Administration of China, in that the internet media has a significant role in promoting bilateral cooperation between the two countries. This year, both sides have signed several big ticket agreements in the internet industry, including plans for over 120 practical programs in 2020.
The forum also included the China-Russia New Media Youth Collaboration, under which a teacher from the Don State Technical University and four students had a chance to travel to Jiangsu province and learn about the local culture.