Good prospects for internet media relations
Share - WeChat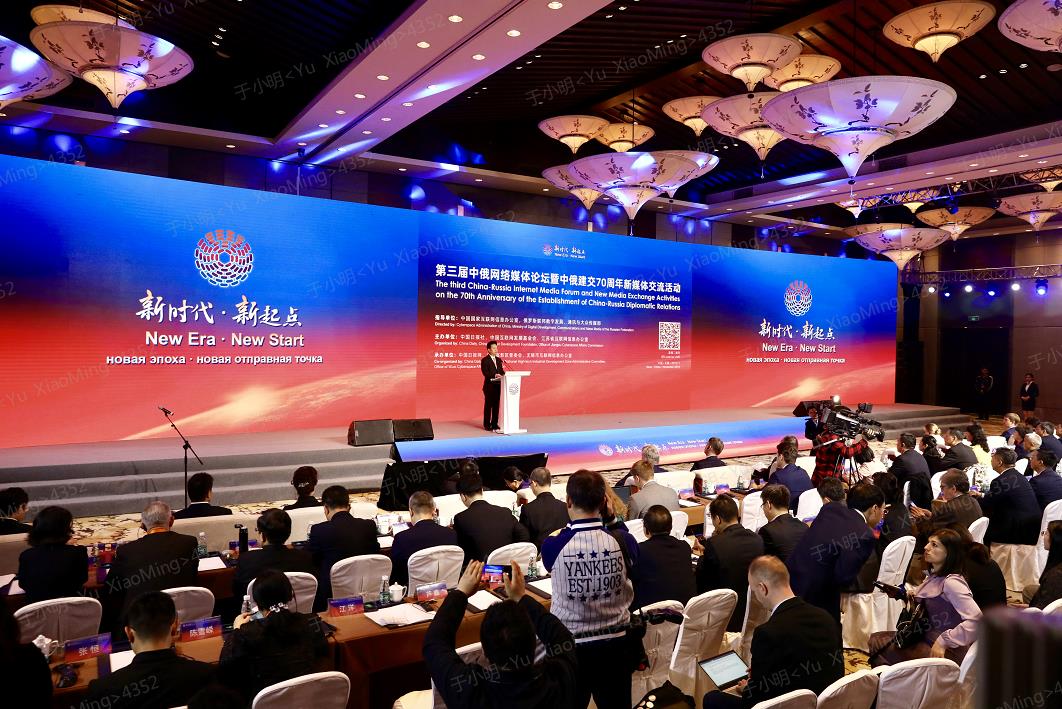 Mutual trust, coordination and strategic value developed to the highest level
Internet media players from China and Russia have broad prospects for cooperation and should thus increase communication to give full play to their potential, said a senior official from China's top internet watchdog.
Much progress in media collaboration has been achieved in recent years, which reflects the warm ties between the two countries, said Yang Xiaowei, deputy head of the Cyberspace Administration of China.
"Over the past seven decades, China and Russia have developed mutual trust, coordination and strategic value to the highest level."
Yang made the remarks at the third China-Russia Internet Media Forum, which got underway in Wuxi, East China's Jiangsu province, on Friday, commemorating the 70th anniversary of the establishment of bilateral diplomatic relations.
The two countries signed a joint statement in June to upgrade bilateral relations to a comprehensive strategic partnership of coordination for the new era.
During his address to the forum's opening ceremony, Yang said: "China and Russia have together harvested a lot of good results in trade, culture, environmental protection, science and cooperation in global affairs.
"I look forward to seeing more stories from these areas. And hopefully the internet media can play the role of a 'digital bridge' and 'network link' to boost bilateral ties."
Yang also called on Chinese and Russia internet media to work together against the background of the ever-changing information technology and global communication order.
"We must join hands, strengthen cooperation and mutual support in regional and global affairs coverage, and report influential international matters objectively and comprehensively.
"Internet media outlets from China and Russia should continue to raise their discourse rights and promote the global communication order toward a more open, inclusive and fair direction," he said.
In the course of storytelling, internet media should pay attention to adopting the latest communication technologies and diversifying their products to cater to the growing needs of internet users, he added.
"Internet media are supposed to spearhead innovation in the concept, content, form and methods of communication in cyberspace, make full use of new technologies such as big data, 5G, cloud computing and artificial intelligence, and focus on topics that really interest internet users from the two countries."
Addressing an audience of around 200 people, including many representatives from heavyweight media outlets, Yang proposed that a complete and sound dialogue mechanism can be established to deepen their cooperation.