China, the global champion of poverty reduction
Share - WeChat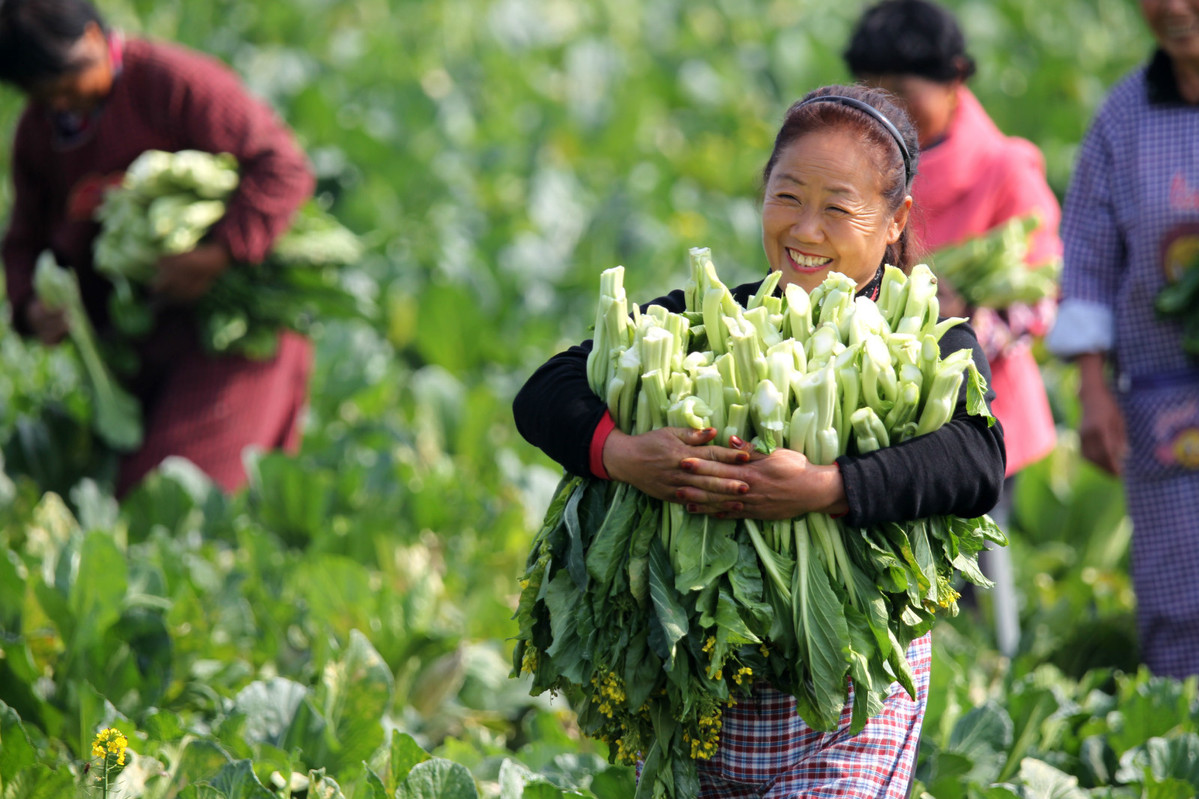 October was a month to be an African. Tyler Perry became the first black person to open the largest movie studio in the United States, Brigid Kosgei broke the marathon record held by Paula Radcliffe for 16 years and Eliud Kipchoge became the first man in history to run a marathon under two hours. All these Africans are now acknowledged as record holders and leading champions in their respectively accomplishments.
Speaking of leading champions and record holders, China is the world leader and champion in poverty reduction. This is because, as per the World Bank, more than 730 million Chinese have lifted themselves out of poverty from 1990 to 2015, something that took most industrialized nations 100–150 years to accomplish; this shows that China's policies in this area are effective. In 2016, the World Bank report affirmed that China state-sponsored programs were raising poor people's earnings, implementation of early childhood development, provision of quality education and healthcare, cash transfers to poor families, construction of rural infrastructure and giving of subsidy to rebuild homes were effective in reducing poverty.
All these programs are playing a vital role in reducing poverty in China. As a result, in the past four decades, official figures show that China's poverty relief attainment have contributed over 70 percent to worldwide poverty reduction work. At a key political meeting recently, President Xi Jinping emphatically reiterated the national target to eradicate poverty by 2020. According to the National Bureau of Statistics (NBS), the number of poor people in China reportedly stood at 16.6 million by the end of 2018 from almost 100 million in late 2012. The NBS added that in 2018, 13.86 million people in China managed to raise their incomes over the poverty line. This number is larger than the entire population of Rwanda.
China's rural poor population has decreased from about 98.99 million in 2012 to 30.46 million at the end of 2017, a decline of 68.53 million in total, which is an annual drop of 13.7 million; also, in 2017, the per capita disposable income of rural people in poor areas reached $1,372, a rise of more than 50 percent in comparison with that of 2013. In the same 2018, China saw the number of rural residents in improvised areas rise to almost $1,530 with an inflation-adjusted year-on-year growth of 8.3 percent. This has made China the nation with the most people lifted out of poverty globally. Also, the Chinese government has made great headway in improving people's livelihoods. For example, a projected 13 million urban employment opportunities are created yearly, keeping the recorded unemployment rate at a low level of 4 percent over the current years. China's broad-based and high-speed economic growth helped accomplish this remarkable success. This spectacular achievement came as a result of the Chinese poverty reduction framework which consisted of three main components: (1) pro-poor economic growth policies; (2) a rural social safety net; and (3) development-oriented poverty alleviation strategies and programs, thereby demonstrating China's "strong leadership and dedication to poverty reduction globally.
All these spectacular wins from China imply that China is marching toward winning the last lap against poverty. It is hoped that suitable attention on the part of the Chinese people will surely assist the "Middle Kingdom" actualize the "Two Centenary Targets" and the Chinese Dream of national rejuvenation. As such, as China did seven decades ago as a poor nation, Africa and other developing nations struggling with how to get their people out of poverty have both promise and agency by taking some lessons from China's determined efforts to eradicate poverty, following China's medium- and long-term policies in poverty reduction projects.
While the World Bank's worldwide target is to end extreme poverty by 2030, China has set the ambitious target of eliminating extreme poverty by 2020 in its 13th Five-Year Plan (2016-2020). The Chinese leadership is aware that meeting these goals is key to maintaining the quality of "socialist modernization." Therefore, if China is able to achieve this goal by eliminating poverty and narrowing development gap in China by 2020, then this would be another milestone for China's reform and opening-up and would make the nation the first in the world to attain Goal 1 of the United Nation 2030 Agenda for sustainable development, 10 years ahead of the deadline, which is eradicating "poverty in all its forms."
China looks set to hit its goal of eliminating poverty by 2020; however, Chinese leaders need to know that the battle against poverty elimination does not end in 2020 and will not be the end of China long fight against poverty. The leadership would need to continue these efforts to bring the Chinese folks who are no longer very poor but who are still poor out of that status. As such, President Xi Jinping has paid special attention to the abject poor. On top of that, there have been concerted efforts. Every level of society is involved: the Communist Party of China leaders and government, individual and enterprises. I will conclude by saying since champions are not defined by the number of titles or trophies they win but by the number of people they put smiles on the faces, then China is a true champion for being inspirational as well as putting smiles on the faces of millions of people.
The author is executive director, Center for Nigerian Studies, at the Institute of African Studies, Zhejiang Normal University.
The opinions expressed here are those of the writer and do not necessarily represent the views of China Daily and China Daily website.
Most Viewed in 24 Hours
China Views