Xi urges business sector's active participation in BRICS cooperation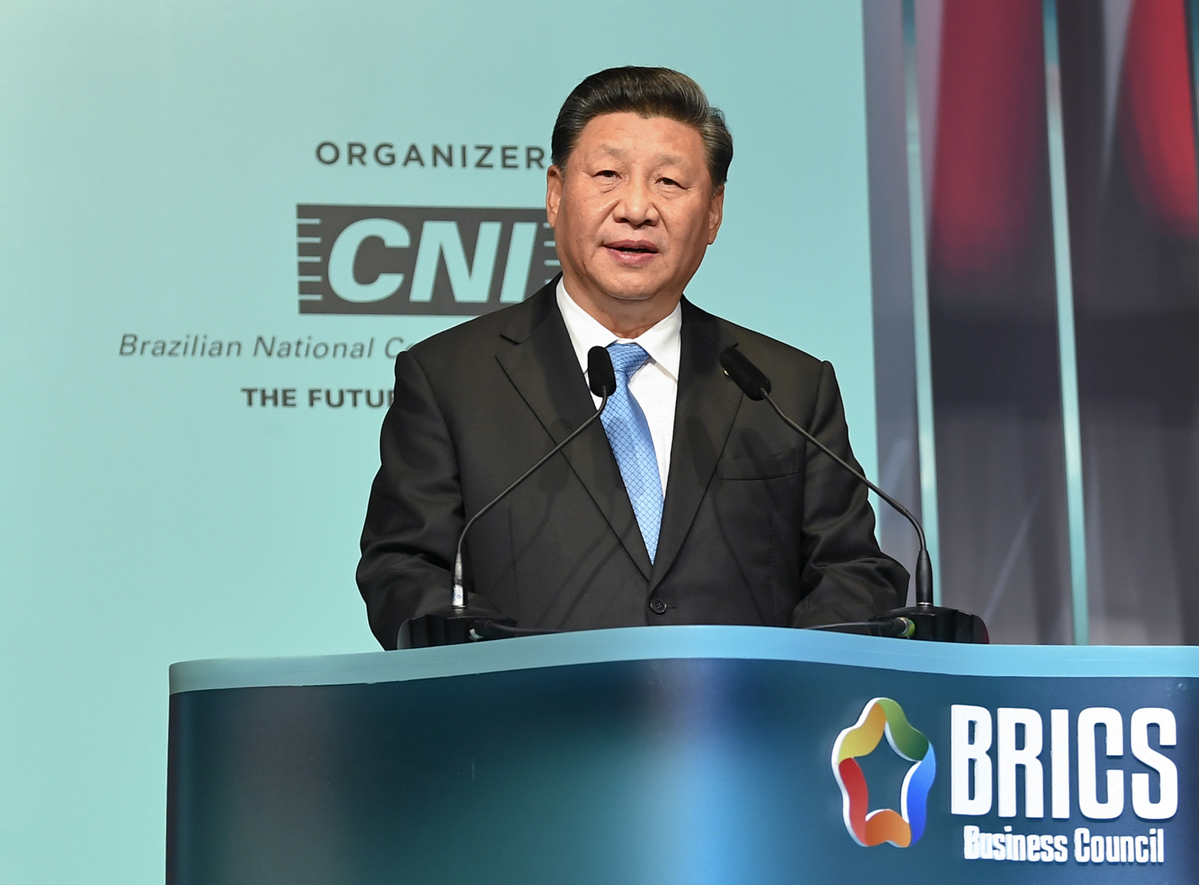 BRASILIA - President Xi Jinping on Wednesday called on the business circles to actively participate and promote BRICS economic cooperation so as to make tangible contributions to economic growth and job creation.
Xi made the remarks when addressing the closing ceremony of the BRICS business forum in the Brazilian capital.
Many new changes have taken place in the world for a period of time, Xi told approximately 600 business delegates from BRICS countries, saying that the changes brought numerous opportunities as well as challenges.
As for opportunities, Xi said the power unleashed by a new round of technological revolution and industrial transformation has opened up new ground for productivity growth, and economic and social development.
At the same time, he said, mounting protectionism and bullyism are eroding global trade, investment and weighing down the world economy.
"When businesses have confidence, the market will enjoy vitality," Xi told the audience, calling on the business sector to seize the opportunities and address the challenges.
The business circles should continue to full-play their advantages, take an active part in promoting economic cooperation among BRICS countries, and actively invest and do businesses in BRICS countries to make tangible contributions to growth and job creation, Xi said.