Bamboo weaving lifts villagers out of poverty
Share - WeChat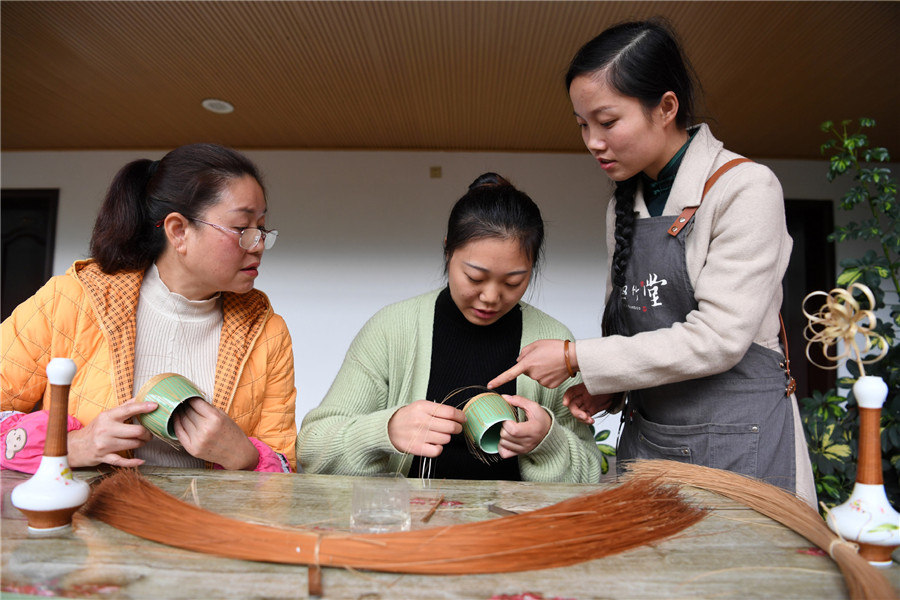 Yang Changqin, a young woman from Chishui, Southwest China's Guizhou province, has become the inheritor of the local bamboo weaving technique. And from this intangible cultural heritage, she's found a way to lift not only herself, but local villagers, out of poverty.
With the right climate and natural environment, Chishui now boasts nearly 9 hectares of bamboo forest, which provides adequate materials for bamboo-related industries. Local farmers have been relying on this tropical plant to increase their income over the past few decades.
Yang was first exposed to the heritage of weaving bamboo in 2007. Now, she's set up a training center to teach the basics of processing bamboo into exquisite items. By putting the products online, she can sell these handicrafts all over China – some for thousands of yuan. The bamboo weaving business has grown to be a pillar for the region's poverty alleviation.