China's relations with Brazil have grown for 45 years
By MAY ZHOU in Houston and KONG WENZHENG in New York | China Daily Global | Updated: 2019-11-13 01:29




Share - WeChat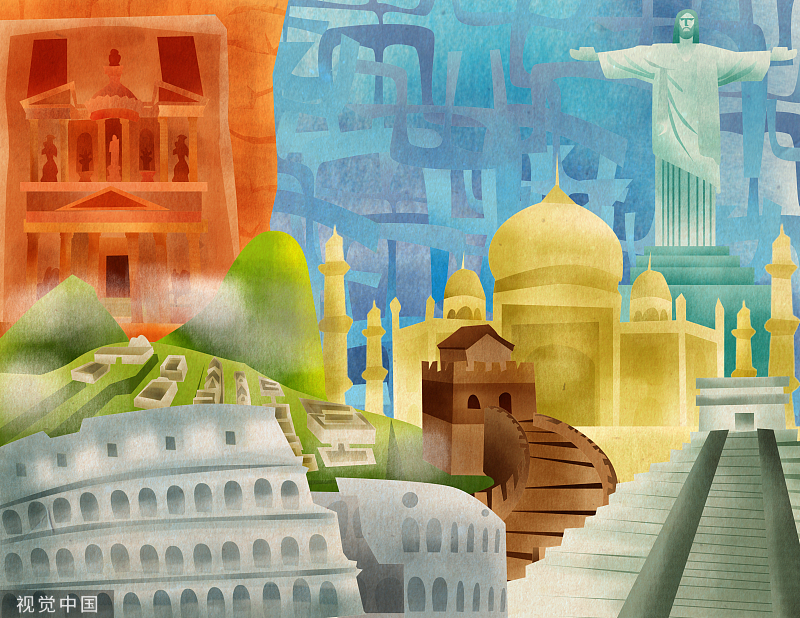 The China-Brazil relationship has developed profoundly over the past 45 years and has a bright future, said China's top envoy to Brazil.
Bilateral cooperation over past decades in trade, culture, education, space technology and information communication has yielded fruitful results, Chinese Ambassador to Brazil Yang Wanming told China Daily during an interview before President Xi Jinping's visit to the country.
Xi is visiting Brazil this week to attend the BRICS summit Nov 13-14 in Brasilia. The BRICS nations are Brazil, Russia, China, India and South Africa.
He will meet with Brazilian President Jair Bolsonaro, who paid his first state visit to China in late October, for the second time in less than a month. That proves how "significant and special the China-Brazil ties are", said Yang.
Brazil was the first country to establish a strategic partnership with China in 1993. That partnership expanded to a comprehensive strategic one in 2012.
China has been the largest trade partner and export market of Brazil for a decade. In 2018, bilateral trade hit a record of more than $110 billion, according to China's Ministry of Commerce.
"The two countries are highly complementary in resources, markets, needs and consumption," said Yang.
"Thanks to that, bilateral trade has retained a growing trend, overcoming the impact of the deteriorating global trade," he said, adding that China-Brazil economic and trade cooperation has great potential and broad prospects.
According to Yang, Chinese investment in Brazil has approached $80 billion, and more than 300 Chinese enterprises operate in the South American country. China is becoming a significant source of investment, with its investment in Brazil growing at one of the fastest paces, he said.
Chinese investments have been moving up the value chain, Yang said. They are expanding from traditional areas — namely agriculture and mining — to a diverse portfolio including but not limited to energy, electricity, manufacturing and technological innovation, he said, helping to boost employment and other related fields in Brazil.
Yang noted the increasingly robust bilateral exchanges in culture, education, tourism and sports.
"People of the two countries are increasingly passionate about getting to know each other," he said, with colleges, think tanks, media organizations and artists from both sides exchanging visits frequently.
"After extensively interacting with the Brazilian government and all sectors of its society, I have a clear feeling that it's a consensus across different sectors of the Brazilian society to enlarge and deepen cooperation with China in various fields," he said.
He said an increasing number of Chinese people are attracted to the signatures of Brazilian culture — soccer, samba, music and film.
"The two countries are boosting their people-to-people exchanges, especially those between scientists and students," said Yang. "We are also facilitating collaborations in the soccer industry and co-producing television series."
Brazil has promised to implement more convenient visa policies for Chinese tourists and businesspeople, Yang said.
Yang emphasized that the bilateral relationship progressed positively in the past year, with mutual political trust deepened, along with a growing consensus of cooperation.
In the 11 months since Bolsonaro's administration took office, there have been frequent exchanges between the two countries' government agencies at all levels.
During last month's meeting between leaders of both countries, the two vowed to deepen the China-Brazil comprehensive strategic partnership.
New bilateral agreements were reached in areas such as politics, trade and economy, customs, inspection and quarantine, energy, technology and education.
Yang noted that the two nations are actively studying ways to integrate China's Belt and Road Initiative with Brazil's Partnerships and Investments Program.
All these new developments, he said, would further boost bilateral cooperation in practical terms.
Yang pointed out that the two countries have long maintained good coordination in international and regional affairs and under the BRICS mechanism.
As rising nationalism and unilateralism creates more uncertainty and instability across the world, Yang said China and Brazil would make joint efforts to push forward more substantive achievements of cooperation between BRICS countries, notably in fields such as political security, economy, finance and people-to-people exchanges.
Together, the two will urge BRICS countries to voice a commitment to protecting a multilateral trading system, facilitating investment liberalization and building an open world economy, Yang added.
"I believe Xi's visit will take the cooperation among BRICS members and the friendship between China and Brazil to a new stage," he said.
Contact the writers at mayzhou@chinadailyusa.com