Foreign companies hail CIIE as 'rewarding and forward-looking'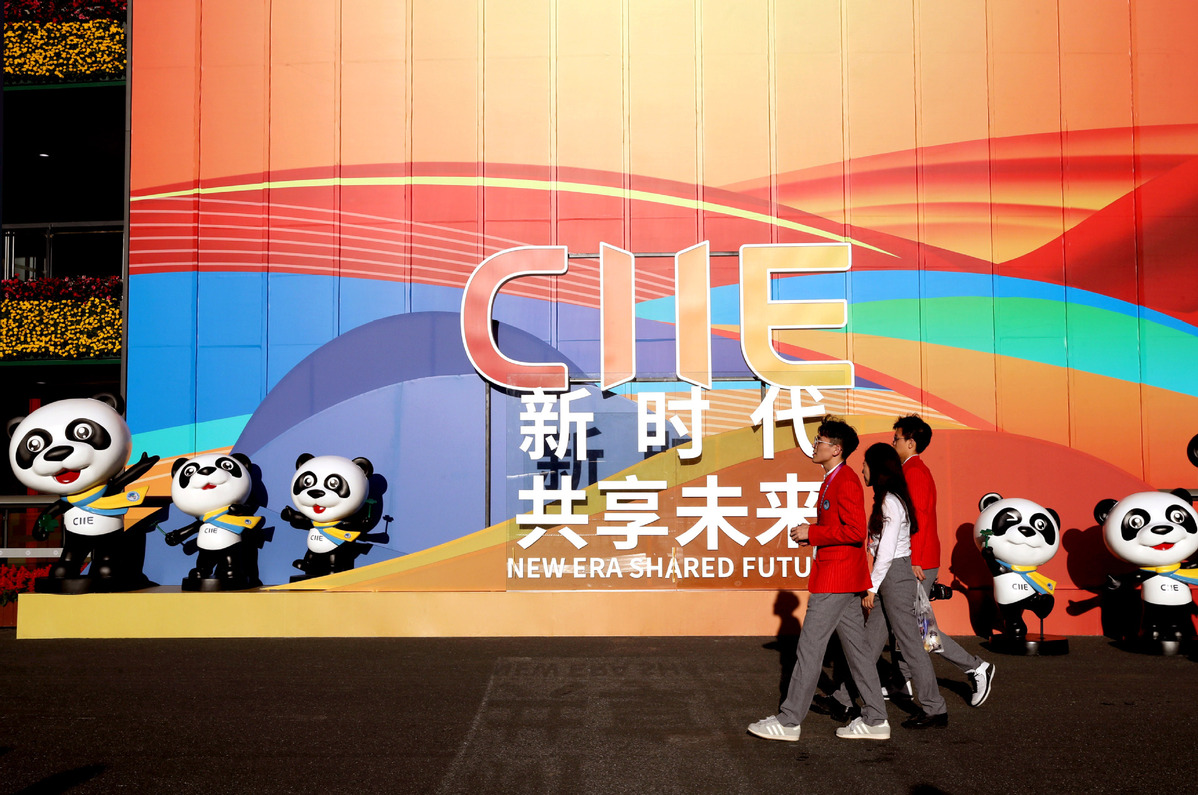 Companies attending the second China International Import Expo said they have reaped substantial gains from the six-day event which was described as "rewarding and forward-looking".
United States-based industrial conglomerate Honeywell said that most of its deals signed during last year's CIIE have been "well implemented" in the past year. For instance, the cooperation agreement signed with Sinochem to support the digital transformation of fine chemicals in China last year has resulted in a Sinochem subsidiary plant in Anhui province experiencing a 78-percent inventory efficiency surge while labor cost focusing on statistics down have gone down over 60 percent.
"We've decided to participate in the second CIIE right after the inaugural one ended last year. That gives us ample time to get prepared with our most advanced, holistic offerings," said Scott Zhang, president of Honeywell China.
According to Zhang, procurers this year showed a keen interest in the exhibits and many had approached the company for solutions to specific problems.
"One interested procurer even inked an intentional document on site with a 'considerable amount' in value. We've also made it an unwritten rule that all deals sealed during this event should lead to actionable plans by the end of the year," he said.
Meanwhile, Ai Zhouping, China president of German technology company Heraeus, described this year's trade event as "highly pragmatic and result-driven".
"People are on the hunt for the most cutting-edge solutions at the expo. We aren't here for the sake of being here, but to bring our latest solutions for the most pressing issues that China faces," he said.
Ai said solutions ranging from e-mobility, air treatment systems and products supporting 5G-powered mobile phones were warmly received by visitors at the expo.
Joseph Romanelli, senior vice-president of MSD and president of MSD in China, said that the scale and effect of the second CIIE has greatly surpassed expectations.
"President Xi said that despite the rocks and undercurrents, nothing will stop the momentum of the river. Healthcare in China is very much like that river. The feedback we get from government officials and partners…is exactly what an international company wants to hear about doing business in another market."
"We've met many government and corporate representatives and gotten in touch with many prospective partners. The CIIE is not only important for MSD's future deployment in China, but it also compels us to introduce more innovative medicines, vaccines and services. The event's spill-over effect can even impact the global medical industry."