New grounds envisioned for soft power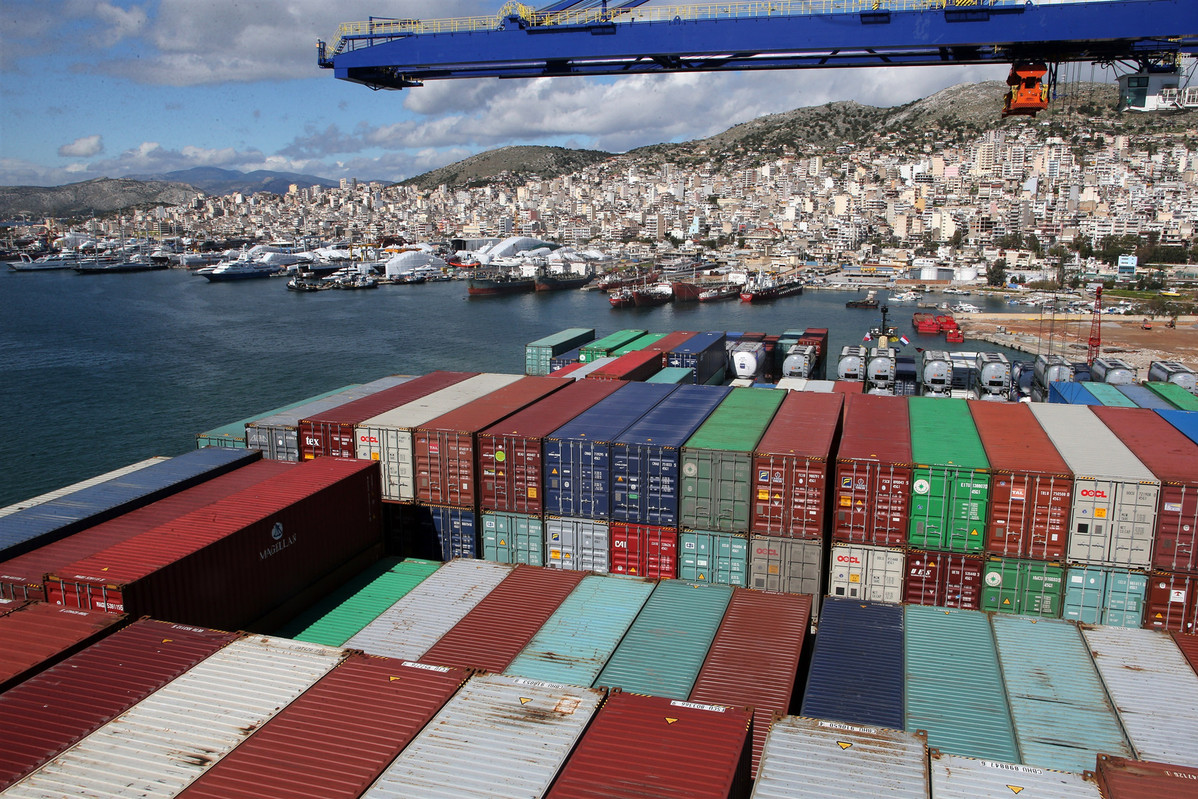 Leading scholars named law, green finance, cultural heritage and language studies among a slew of promising areas for China and Greece to bolster their soft power and sustainable development of ties at a roundtable discussion in Piraeus, Greece on Friday afternoon.
Liu Huawen, deputy director of the Institute of International Law, Chinese Academy of Social Sciences, Beijing, noted that law serves as a promising area for the two countries to bolster exchanges, as both China and Greece are major maritime countries and have a large number of common or similar views on the sea.
The two countries successfully held China-Greece maritime cooperation year in 2015, which was the first time that China has held the annual ocean-themed event with a foreign country, Liu noted, adding that exchanges between scholars of international law studies should be reinforced.
Wang Yao, director-general of the International Institute of Green Finance of the Central University of Finance and Economics, Beijing, said that China is a pioneer in developing green finance, and the two countries could strengthen teamwork in this area.
The three economic pillars of Greece-shipping, agriculture and tourism-are heavily affected by climate change, and the country has just recovered from its economic crisis, she said, adding that Greece needs to achieve sustainable development and seek financial support for infrastructure.
China can share policy experiences, she said, and the two countries can jointly develop green finance programs in areas such as renewable energy, and introduce green finance products.
Antonia Zervaki, an assistant professor at the Department of Political Science and Public Administration of National and Kapodistrian University of Athens, said that the smuggling of cultural relics is a public enemy and common challenge to the international community, and the two countries should strengthen cooperation in legislation and law enforcement.
China and Greece should cooperate in cracking down on "safe havens" for cultural relics smuggling, honor international standards for the import and export of cultural goods, build national databases, respect and protect cultural rights and interests and contribute to the United Nations' 2030 Sustainable Development Goals, she said.
Yin Yali, director of the Center for Hellenic Studies of Beijing Foreign Studies University, said that both pragmatic cooperation and people-to-people exchanges between the two countries have reached an all-time high, and China and Greece have a shared emphasis on cultural exchanges and mutual learning.
The countries have found common ground in the values they hold respectively, and will make new contributions to the building of the community with a shared future for mankind, he said.
Sophia Kaitatzi-Whitlock, professor at the School of Journalism and Mass Communication of Aristotle University of Thessaloniki, said that the leaders of the two countries have always attached great importance to people-to-people exchanges, and Greek universities are expanding cooperation with their Chinese counterparts in areas such as the blue economy and earthquakes.
She called for the effective strengthening of language education exchanges and training of teachers, as she noted that the teaching of each country's language on either side still lags behind the actual needs, which has affected the large-scale economic and cultural exchanges.