A lifetime later, the show still goes on
Share - WeChat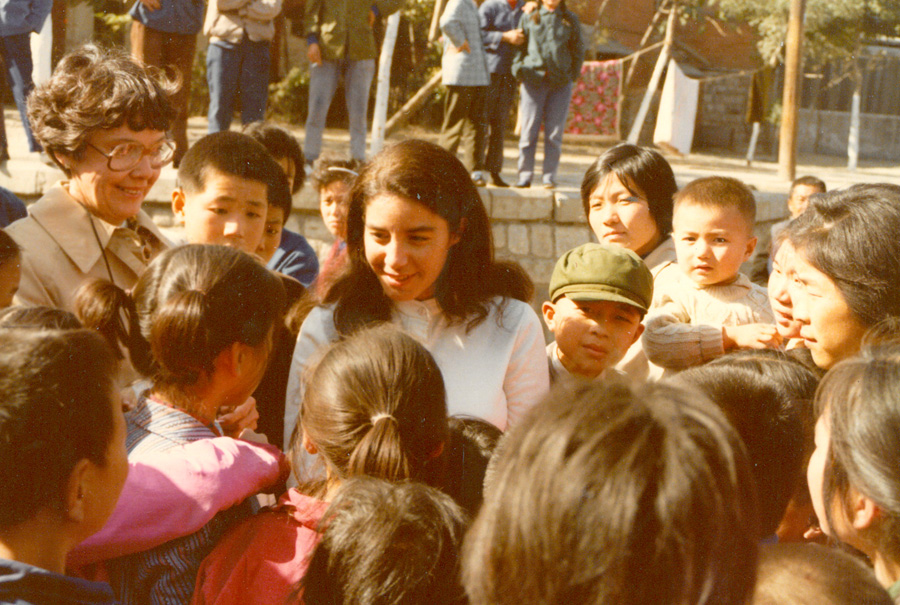 When a junior US diplomat decided to take temporary leave from her diplomatic post in Hong Kong 47 years ago, it barely dawned on her that a year would turn into a lifetime.
The curtain went down. The spotlight was on. Jan Berris, whose hair was in two braids, walked briskly onto the stage of the auditorium to announce the next item on the program.
The audience waited with bated breath, having just been treated to a riotous lion dance.
It was in Chicago in December 1972. The Shenyang Acrobatic Troupe from northeastern China was touring the United States, Chicago being its first stop.
And the braids, popular among Chinese young women at the time, were meant to be a nod to her Chinese counterpart on stage.
"All of a sudden I saw, out of the corner of my eye, that one of our security officers was running to the back of the auditorium," Berris says.
"The bright stage lights were on so I couldn't see clearly, but I could tell that there was some sort of commotion. The minute I walked off stage I said to our stage director: 'Don't pull up the curtain.'"
It turned out that someone in the audience had thrown a projectile spewing tear gas toward the stage, and as the acrid gas filled the auditorium it had to be evacuated.
"The event was co-hosted by the New York City Center and the National Committee on U.S.-China Relations, for which I was working," Berris says.