Ferrero makes China bow at CIIE
Share - WeChat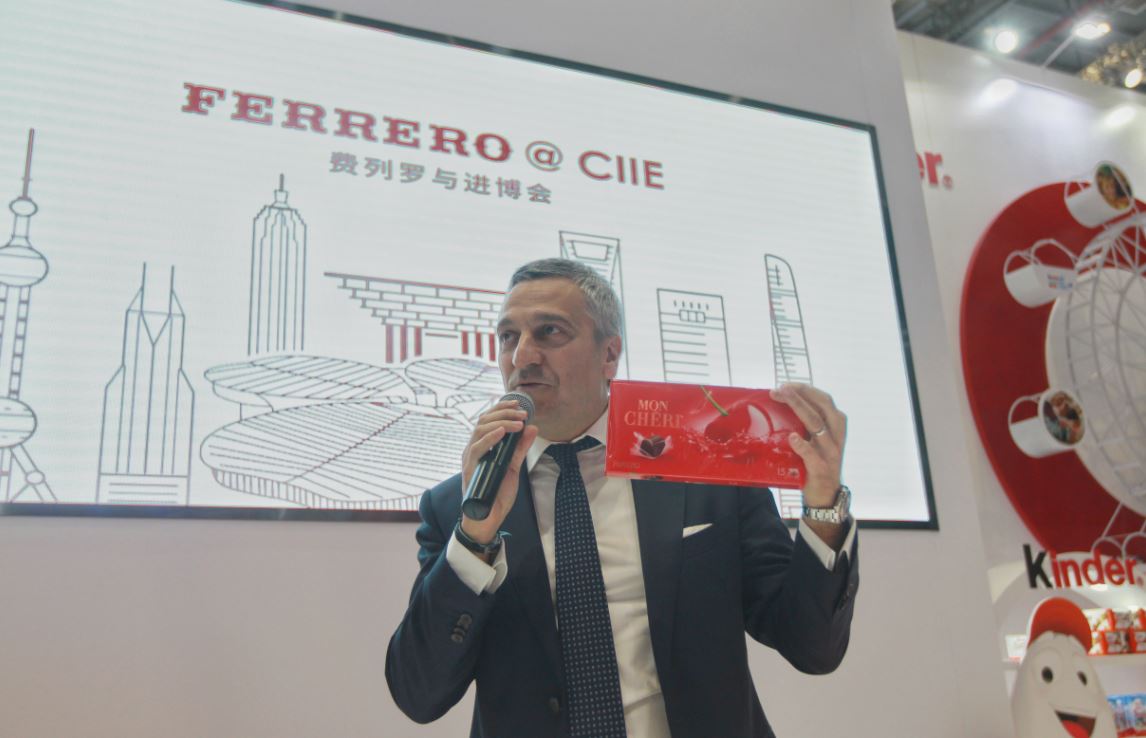 The world's third-largest confectionery manufacturer Ferrero Group made its debut at this year's China International Import Expo — the second showcase of its kind in Shanghai — launching several top-selling products to expand its footprint in the sweet packaged food sector and deepen its penetration into the booming Chinese market.
The Kinder Happy Hippowafer biscuit, which will be an important product for Ferrero's entrance into the sweet packaged food sector in China, was unveiled to Chinese consumers for the first time at the CIIE. According to Ferrero China's general manager Mauro De Felip, the product will be priced at 24 yuan ($3.4) and be available on all distribution channels.
Ferrero also launched the CIIE Mon Cheri, a combination of crunchy dark chocolate, juicy cherry and liqueur first introduced in Europe in 1956. Priced at 70 yuan, the product will be sold exclusively on Alibaba's e-commerce platform Tmall starting Dec 12.
"The CIIE is a bilateral trade event held by China that benefits the world and provides an unparalleled opportunity for exchange and communication," De Felip said.
"China has become a core priority for Ferrero in terms of growth, and we are fully confident in the prospects of China as the world's fastest-growing consumption market. With the acceleration of urbanization and expansion of the middle class, the size of the consumption group and their needs have been continuously increasing," he said.
"Ferrero leveraged the ideal platform of the CIIE to launch its new offerings in order to expand our footprint in new categories. Our developments in innovation, high-quality products and consumer experience will continue to keep up with the evolving needs of Chinese consumers", he added.
China's chocolate confectionery market rebounded in 2018 after dipping in 2015. Its market size will maintain modest growth and reach $3.65 billion by 2022, as estimated by Euromonitor International.