Over 1,000 participants attend China-Africa energy conference
Share - WeChat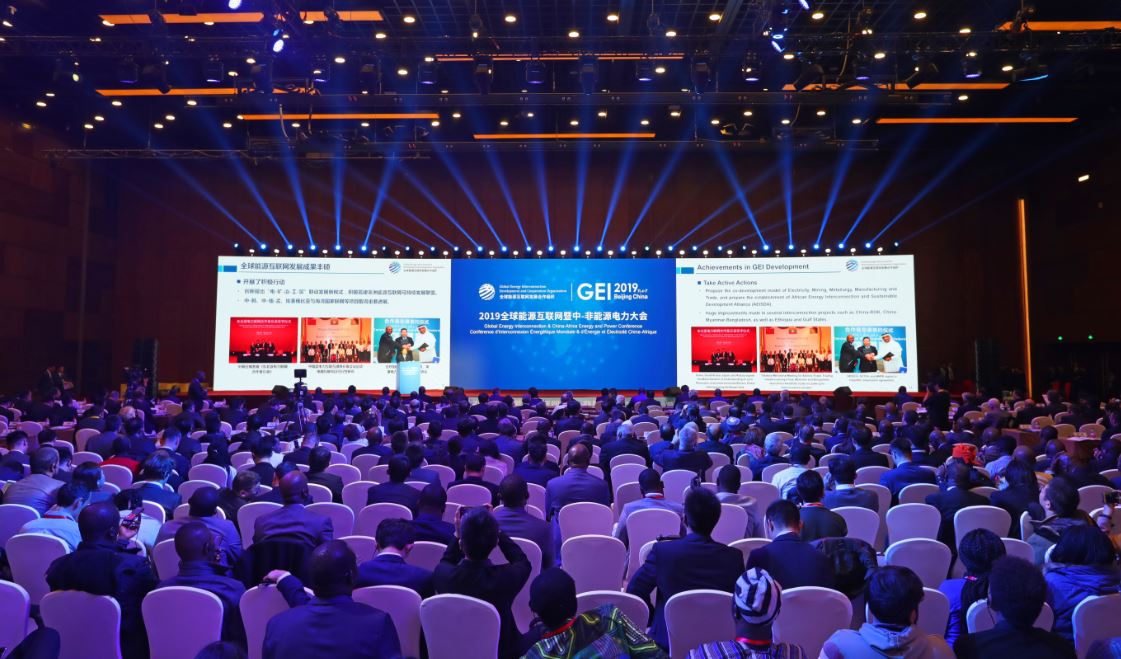 The 2019 Global Energy Interconnection and China-Africa Energy and Power Conference kicked off in Beijing on Wednesday, with more than 1,000 guests from over 79 countries and regions discussing key issues regarding global energy interconnection (GEI) for energy transition and sustainable development, and energy cooperation between China and African countries.
The conference, lasting until Thursday and the first of its kind in the field of energy and power sector for China and Africa, aims to build a platform for China-Africa cooperation on GEI and African Energy Interconnection development.
Initiated by Global Energy Interconnection Development and Cooperation Organization, the conference is jointly organized by GEIDCO and a slew of Chinese and African companies and organizations, including State Grid Corporation of China, and Association of Power Utilities of Africa.
Founded in 2016, GEIDCO is the first international organization initiated by China in the field of energy, and currently has 756 members from 106 countries across five continents.
In his keynote speech to the conference, Liu Zhenya, chairman of GEIDCO, emphasized the importance of accelerating GEI for global sustainable development and international energy cooperation, and called for more efforts in China-Africa energy and power cooperation.
GEIDCO signed cooperation agreements on Monday with Central African Power Pool, World Meteorological Organization, Sustainable Development Solutions Network, International Green Technologies and Investment Projects Center, China General Technology Group, to strengthen cooperation in research, information exchange, project implementation, technical and business practices to jointly promote the development and utilization of renewable energy and grid interconnection, thus advancing GEI development.
GEI Technology and Equipment Exhibition, spread over 2,000 square meters at the China National Convention Center, is being held as a sideline of the conference, showcasing practices and innovation in sectors of clean energy, UHV transmission and smart grid.
More than 200 African guests from 30 African countries covering five African regions are attending the conference, and half of them are ministerial-level officials, ambassadors, high-level representatives or heads of African or international organizations, and senior executives of power enterprises, the organizers said.