Celebration of Chinese culture wows Greeks
Share - WeChat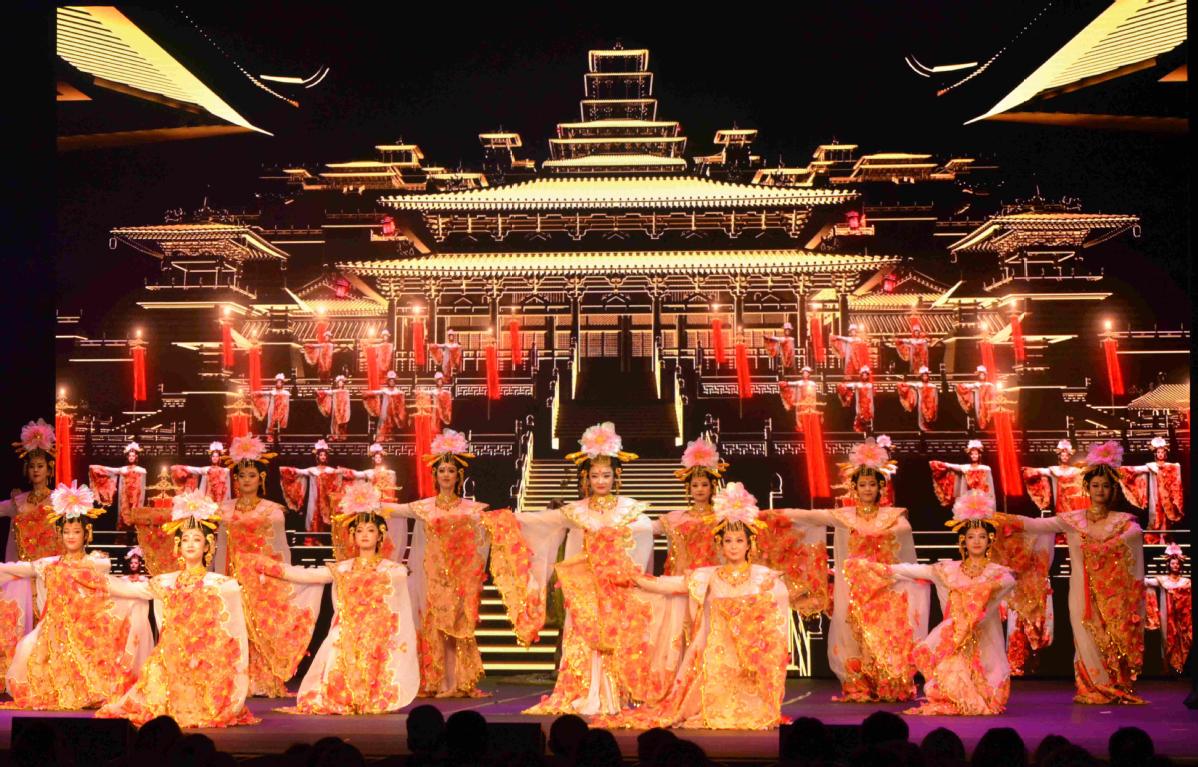 ATHENS - An artistic spectacle inspired by China's remarkable cultural gifts developed over thousands of years was presented for the first time in Greece on Tuesday.
The Millennium Meeting was staged in the Pallas Theater in Athens as part of the Cultural Exchanges on the Silk Road program. It was organized by China's State Council Information Office and the Chinese embassy in Greece.
The magic and mystery of Chinese culture were brought to life by leading artists of China's national cultural institutions in a performance that included choreography, melodies from ancient musical instruments and a celebration of songs and classic figures in Chinese culture. Many of the choreographies were inspired by renowned murals and statues.
"I believe that Chinese culture is great, maybe older than the Greek one, and it would be very interesting to unite our forces now in the context of globalization. That is why I came to see the show today, and I think it will be very interesting," said Panayotis Kafatsakis, a member of the audience.
"I would like to see more performances of Chinese art in Greece, such as theater offerings and acrobatics. I think it is very nice for everyone to see them, especially for people who do not have the opportunity to go to China."
The audience was also treated to a performance with drums and other percussion instruments, along with a dance troupe who fired up imaginations with a depiction of fairies on the moon and musicians presenting ethnic Mongolian folk songs.
A representation of a traditional ethnic wedding and a song dedicated to the jasmine flower, beloved for its beauty in both China and Greece, were also in the mix.
"It was very nice, very impressive, the costumes and the music - I really liked all of it," said Evi Athanasiou, another member of the audience won over to Chinese culture.
"We would love to see a lot more Chinese shows here in Greece, because Chinese culture is very different from ours - in music, costumes and expression. It is always impressive to see different things. I think there are similarities between the Chinese and Greek cultures."
The show will next be staged in Thessaloniki on Thursday in the city's Radio City venue.
Xinhua