Firms hope for cuts in lending costs
Share - WeChat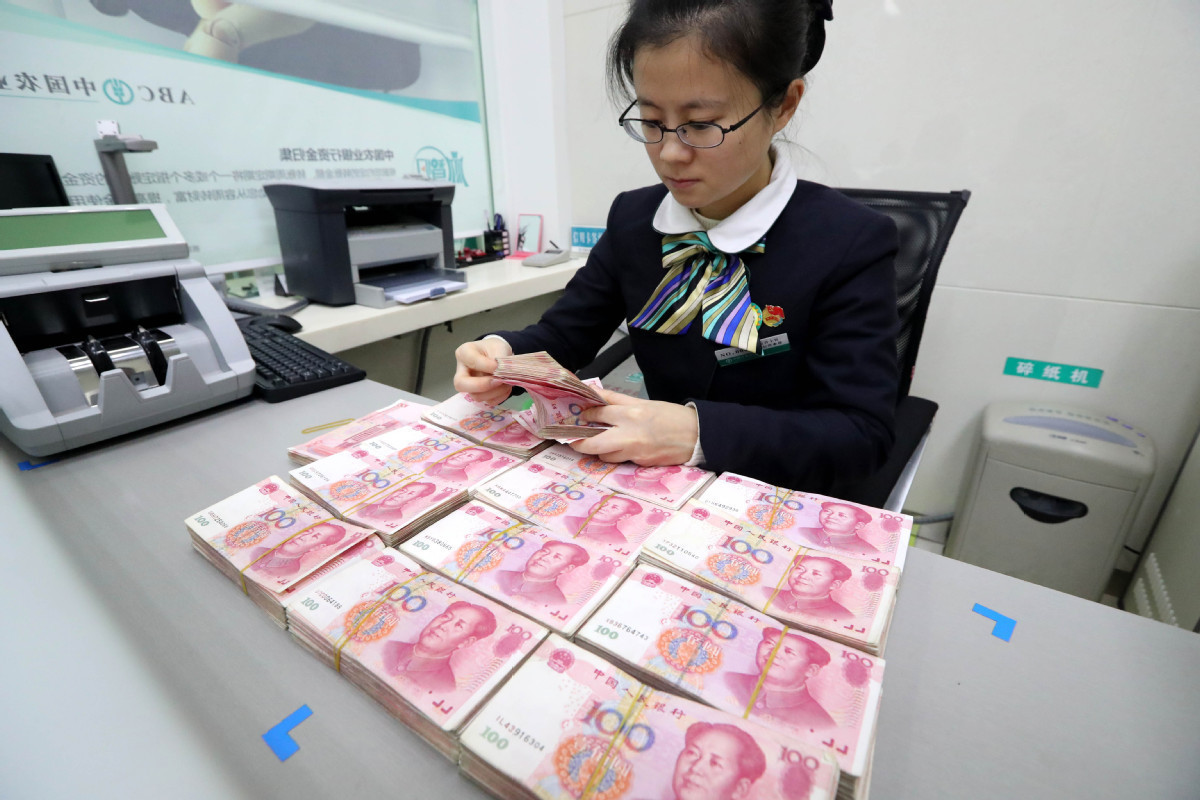 Chinese companies are waiting for a further reduction of lending costs from commercial banks, after the central bank's reduction of an upstream interest rate, because cheaper loans could encourage producers to stabilize investment in the fourth quarter.
The country's new benchmark of lending costs, the one-year loan prime rate (LPR), will be updated on Nov 20, and the market expects a lower rate from October's 4.2 percent.
The expectation came as the People's Bank of China, the central bank, cut the rate of its one-year medium-term lending facility (MLF) loans by 5 basis points to 3.25 percent from 3.30 percent on Tuesday, the first reduction since 2016.
The MLF rate is the price of loans that PBOC lends to commercial banks in the medium term. It was seen as the benchmark of the money market rates, which will decide the costs of companies' borrowing from commercial banks.
The cut was a surprise to the market, but it indicated the PBOC's "attitude" toward the monetary policy, said Yang Yicheng, a senior analyst of the financial market business center under the Bank of Communications.
The move might reduce financing costs for the real economic sector and support the growth, instead of a signal of broad monetary easing, he said.
The rate reduction could also help stabilize the renminbi exchange rate against the US dollar, after the US Federal Reserve cut its interest rates by a quarter-point to 1.50 from 1.75 percent last week. The Fed has reduced rates by a quarter-point each in July and September.
On Wednesday, the yuan traded stronger than 7 per dollar for a second day, while the dollar was little changed as investors awaited fresh developments on the China-US trade front.
The PBOC also lent 400 billion yuan ($56.92 billion) to financial institutions through the MLF tool, slightly less than a batch of MLF loans worth 403.5 billion yuan due to mature on Tuesday.
Analysts said the Chinese central bank was filling demands for credit while keeping financial system risks under control.
Banks in China should be more willing to lower lending rates, and a five-basis-point cut won't be enough to accelerate credit growth, Julian Evans-Pritchard, senior China economist at Capital Economics, wrote in a research note. The economist expected another 70 bps of reductions in the MLF rate by the middle of next year.
Yan Se, a professor at the Guanghua School of Management of Peking University, predicted that the LPR will be reported 5 basis point lower than the October's level.
"The monetary policy will have a key task to stabilize economic growth while preventing systemic financial risks," said Yan.
The PBOC has cut the banks' reserve requirement ratio (RRR) seven times since early 2018 to free up more funds to lend, with another such move widely expected by yearend.