Experts: China's economic growth is a positive for global economy
Share - WeChat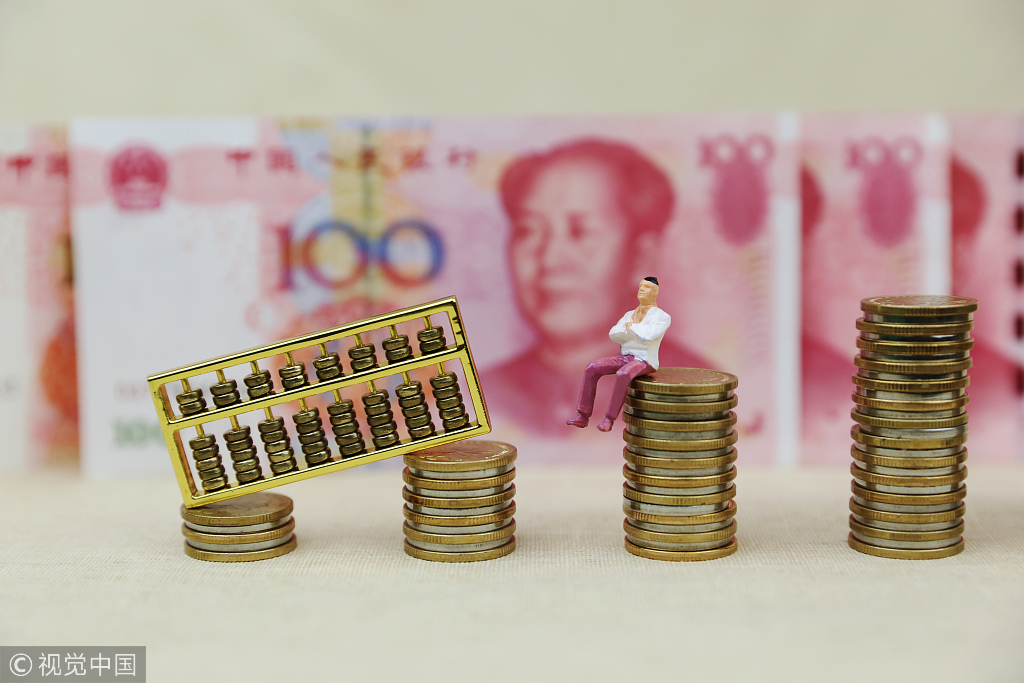 Amid concerns of a further global slowdown, experts expect a stable Chinese economy to contribute to the world's economic growth.
Having recently returned from China, Craig Allen, president of the US-China Business Council, said he was impressed that the Chinese economy was "quite healthy and quite strong".
"I would anticipate no major problems within the Chinese economy and that makes me very happy, because the world needs Chinese growth," Allen told China Daily. "Without Chinese growth, commodity prices will have problems, and American exporters want to export to China.
"So we want Chinese growth to remain strong and stable into the future for the good of the global economy," Allen said. "China and the United States are the two engines of global growth, and both engines have to be doing well for the global economy to be strong, and so it is in our interest to see a strong and stable Chinese economy."
Allen said he expects China's economy to remain in the 5 percent to 6 percent growth range despite weaknesses in some areas.
Last month, China released economic data for the first three quarters of this year, which showed that the economy grew 6.4 percent in the first quarter, 6.2 percent in the second and 6 percent in the third.
Joel Ruet, an expert on emerging economies, said "part of the slowdown is good".
"It translates the fact that there is an intrinsic structuring for transformation, which is good for the future because it involves not only the large cities and top industries, but all the provinces and all the industries," said Ruet, chairman of the Paris-based think tank BridgeTank.
"Many provinces in China are investing in modernization, which means you have new technologies that deliver growth in the coming years. It also means that you restructure your capacity," he explained. "Growth might look less, because it takes time for the investment to pay off and the growth to come into full bloom."
China's domestic consumption will be one of its biggest pillars of growth for years to come and contributes to the global economy, said Saruhan Hatipoglu, CEO of the US consultancy Business Environment Risk Intelligence.
"I'm very bullish on the Chinese market and overall Chinese consumer," said Hatipoglu. "Once China's economy is driven and the real GDP starts growing, it just contributes by continuing to purchase from other countries."
He explained that as consumers move from the middle level to a higher level, their tastes will evolve. "They will be happier in looking around and finding luxury goods that may not be found in China, so they will likely import that. So Chinese consumption growth is inevitably going to help (the global economy)," said Hatipoglu.
"Consumer demand of the 1.4 billion population is changing, and the Chinese people need more imported goods to meet their demands, which means a huge potential for growth," said Victor Gao, vice-president of the Center for China and Globalization.
He offered Tesla's factory in Shanghai as an example. "China has the largest fleet of motor vehicles in the world, which means a huge demand for electric vehicles in the country. Great changes will take place in China's auto industry," he said.
Gao said China has advantages in other industries as well, such as agriculture, which is in need of industrialization and modernization, and healthcare, which will undergo market reform sooner or later.
"The evolution and revolution will disrupt the existing industries and bring new growth opportunities," said Gao. "For instance, China's mobile payment is at the forefront in the world. It will drive many other industries and lead the world."
China also is leading the world in "scaling up" technologies, said Ruet. "We always talk about innovation, but forget that innovation is not just about research and prototypes. It's also about scaling up, because if there's no adoption for an innovation, then it remains on the shelf."
"China is good at scaling up the innovation that will have global impact. Whenever there's a new technology or a new industry, China is a good place to scale it up," he said.
He said China's Belt and Road Initiative (BRI) also plays a role, because it helps "spreading those innovations" and "leveraging on investment" in other countries.
"The BRI will not only transform the economy in remote, landlocked provinces. When the BRI projects cross the border, they generate some economic activities cross border (that) flow through those provinces," he said.
The inland provinces on BRI's route, such as Shaanxi, Yunnan and Guizhou, have more economic potential than before, said Ruet. "The less developed provinces are now modernizing and they will tomorrow contribute to more sustainable growth for China," he said.