CIIE: Global platform for economic and cultural exchanges
Share - WeChat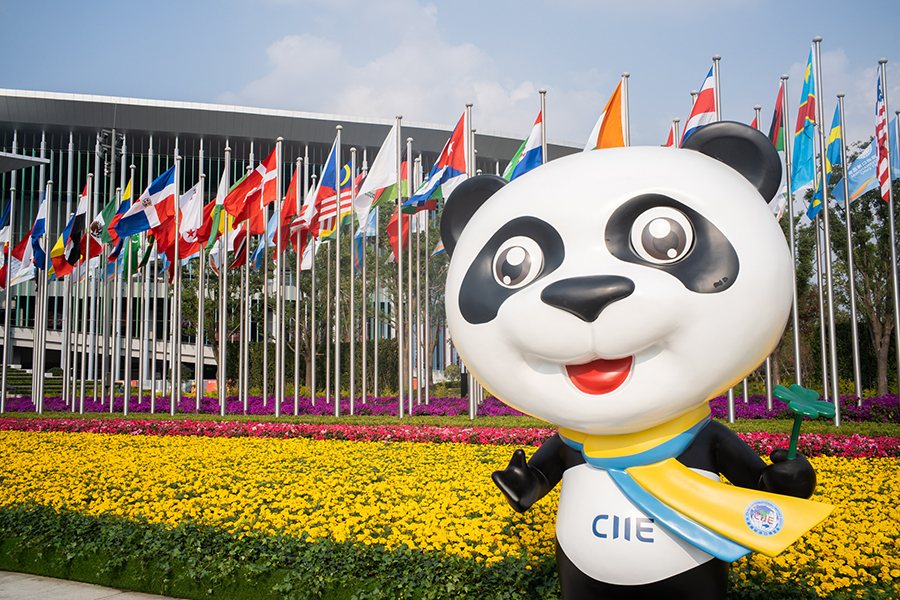 The second China International Import Expo (CIIE), currently underway in Shanghai, carries much weight in supporting trade liberalization and economic globalization and opening the market to the world. It will help the countries around the globe to strengthen commercial and economic exchanges and promote international trade.
In his keynote speech in the opening ceremony of the CIIE, President Xi Jinping reiterated multilateral trading system, reduction of trade barrier, openness of global economy and cooperation, and expanding import of high-quality products and services. In other words, Xi said China would adopt five measures for further opening-up, namely expanding market opening-up, optimizing the frame of opening-up, improving business environment, deepening multilateral cooperation, and jointly building the Belt and Road.
The CIIE, the largest annual international trade event in China, will facilitate enterprises worldwide to explore the Chinese market and have more exchanges with Chinese business leaders and entrepreneurs. It will also create the potential for increased imports and broaden market access to foreign traders. The CIIE will also create a competitive atmosphere for global enterprises and motivate them to put more efforts on their productions.
The CIIE, therefore, will serve as a platform to showcase imported products and services to an estimated 150,000 invited customers from across China and will be conducive for exhibitors to feature their local customs and technological innovation through their products. A total of 650,000 domestic and foreign visitors registered online for this mega event.
Meanwhile, the host city Shanghai –an international hub with convenient access to roughly 300 cities across the globe – will unfold its charm and magnificence to visitors and show a fusion between Western and traditional Chinese culture as well as modern skyscrapers and hutong". This metropolis remains a highly stable and safe destination for global manufacturers and business leaders to invest there and share the benefits of China's opening-up.
As the most populous country in the world, if China expands its imports, it will contribute much to the global economy. In addition to promoting exports, China has constantly sought to improve the level of imports through different ways, including the CIIE initiative.
It is also believed that the CIIE will also provide a platform for cultural exchanges and intellectual contacts. In the first CIIE, performers from different countries showcased their local dances and music that attracted the attention of visitors and familiarized them with their cultural charms. Meanwhile, a large number of individuals participated in the expo in their local costumes. Such heart-to-heart exchanges convey the message of friendship.
The CIIE highlights that China is concerned about global economy and is seeking to establish an open stage for the entire world and add to the size of the cake so that all nations could have an equal share. To this end, China has taken practical steps and reiterated bilateral and multilateral trades for having further exchanges. Thus, only-my-backyard mindset has no room in China's culture.
China, which has changed from "world factory" to "world manufacturer" and from "a big country" to "a great nation", is playing an instrumental role in contributing to global economy through hosting international expos, summits, and conferences. If all states play their role responsibly similar to that of China, a prosperous society will emerge soon.
The expo indicates the strong commitment of Chinese government to openness and inclusiveness, which was emphasized by President Xi.
This expo is of high significance for nations in general and for business leaders in particular for being open and inclusive and smoothing the path for trade and cultural exchanges.
The author is an Afghan journalist and freelance writer.
The opinions expressed here are those of the writer and do not represent the views of China Daily and China Daily website.
Most Viewed in 24 Hours
China Views