AstraZeneca to upgrade Shanghai R&D platform to global center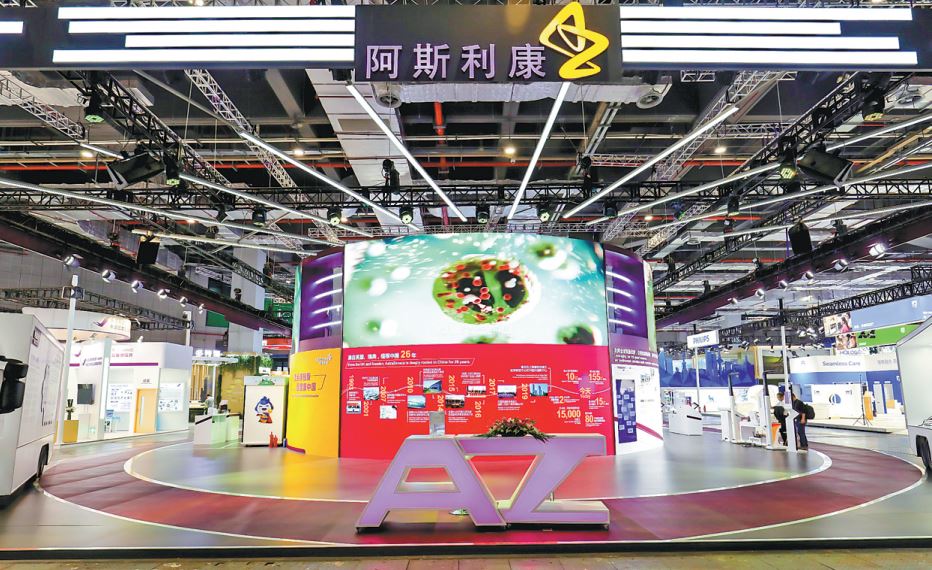 British-Swedish pharmaceutical multinational AstraZeneca announced the expansion of its strategic partnership with Shanghai municipal government to upgrade its Shanghai research and development platform to a global R&D center on Wednesday.
It also announced it will establish an artificial intelligence innovation center based in the city's Jing'an district to focus on areas such as new drug development, AI-powered healthcare and big-data-integrated services to ultimately further promote the development of local healthcare innovation.
The announcements were made during the ongoing second China International Import Expo (CIIE).
The upgraded global R&D center will focus on therapy areas with the most urgent patients' needs and establish new capacities, including AI, big data, bio-analysis and translational medicine to further strengthen China's role in the company's global network for new drug R&D. It also will promote the incubation of more global and local new drugs in China for the world, according to the company.
The AI innovation center will utilize the latest AI technologies to empower new healthcare services covering the whole process from R&D, manufacture, operation to commercialization. Specialized working teams also will be set up at the AI Innovation Center to focus on collaborations between technology companies and local startups for the development of innovative solutions to benefit more patients, it said.
"As China rapidly emerges as a global scientific powerhouse and China's position in our global R&D network continuously improves, we aim to develop more local and global innovative drugs in China, and Shanghai is the home to an increasing number of hi-tech industries," said Pascal Soriot, chief executive officer of AstraZeneca.
"The global R&D center will ensure that we are at the forefront of scientific research in China and, more importantly, accelerate the delivery of innovative drugs from China to patients worldwide," he said.
The Wuxi International Life Science Innovation Campus, jointly built by AstraZeneca, Wuxi city government and Wuxi National Hi-tech District, made its debut at the company's exhibition booth at the CIIE, and reached multiple agreements with cross-border partners.
At CIIE 2019, AstraZeneca's cardiovascular and oncology departments also signed partnership agreements with enterprises from India and the United Kingdom, among the first batch of resident companies to develop comprehensive concrete collaborations regarding electrocardiogram diagnosis and ovarian cancer screening.
"Wuxi International Life Science Innovation Campus is a platform developed to gather global healthcare wisdom and innovative forces. We hope to leverage CIIE to showcase overseas innovation, to introduce global innovation into China, to accelerate collaboration across the border, and to co-build a life science innovation ecosystem, so that we can benefit patients in China and around the world," said Leon Wang, executive vice-president, international and China president of AstraZeneca.