China's development is an economic miracle
Share - WeChat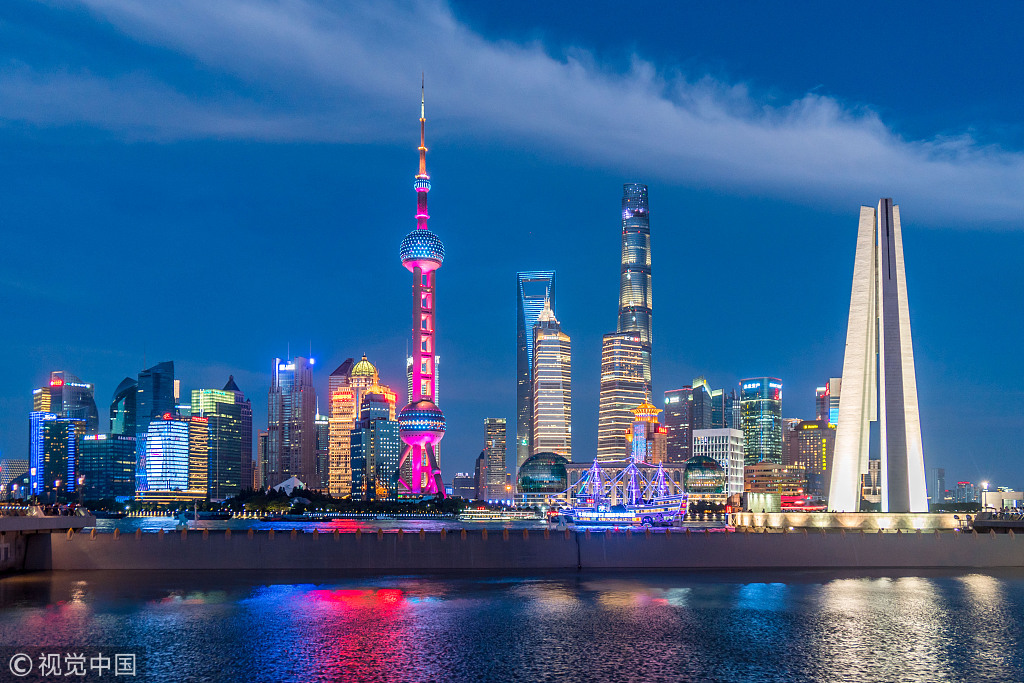 The economic miracle of China's progress since the People's Republic of China was established in 1949 is one that will surely be hard to repeat in another nation. When I was teaching "China's Economic Development since 1978" to American students at a university in Beijing earlier this decade, I had to set the scene with a survey of the state of the country at the start of "Reform and Opening up". At that time there were hardly any financial institutions in China, just one bank and no insurance companies. Foreign exchange reserves only amounted to just over $1.5 billion compared to over 21 trillion yuan equivalent value last month. China's heavy industries were not well located along the economically advantageous East Coast, but historically far in the interior areas.
It is hard to believe that China would transform from that condition to become the world's leading producer of concrete, steel, ships and textiles, the manufacturing workshop of the world for electronics goods, as well as the largest automobile market, and in Shanghai, the world's busiest container port by cargo, alongside several other leading Chinese ports. Shanghai has developed as an important mainland financial center, with Lujiazu feeling like a second Manhattan.
Who would have thought that China would be home to the headquarters of two important development/investment banks – the Shanghai-based BRICS Development Bank and the Beijing-headquartered Asian Infrastructure Investment Bank, working closely with the Belt and Road Initiative. The yuan, from being a rarely traded currency, has risen in importance to be included in the IMF Special Drawings Rights mix since October 2016 (the first developing country to be included) and is surely destined to become an important alternative trading currency to the US dollar. Thanks to the work of Tencent's WeChat Pay and rival Alipay, China is leading the world in the development of a cashless society and efficient, convenient payment systems.
Deng Xiaoping led a campaign from 1978 to encourage foreign companies to invest in China, attracted by low labor costs and incentives, especially in Special Economic Zones, to help China transform. In 2019, for the first time by ownership, China has more Fortune 500 companies (at 129 including 10 in Taiwan) than the USA has at 121. This year, China continues to be home to the largest number of US dollar billionaires (819) in the world, according to the Hurun Rich List, and Beijing is the billionaire capital of the world with 132. At the same time, according to the World Bank, China has lifted over 700 million of its citizens out of poverty since the 1978 reforms.
Visible evidence of these miracles abound. I would pick a few here – High speed trains just have to be included. When I first enjoyed a train ride in China in 2003 from Shanghai to Nanjing, I recall station porters needed to carry heavy bags up challenging steps and to a traveler's carriage. The journey in a K train took 4.5 hours. Today the fastest G trains need only 1 hour. There is little need for porters thanks to efficient elevators and escalators in ultra-modern stations. This represents a totally transformed experience and technology that China is now exporting to the rest of the world. My next choice has everything to do with public transport, especially in Beijing, Shanghai and other major cities. The rapid expansion of subway lines at a pace not seen in the rest of the world, the modern, efficient, often electric-powered buses and, despite the initial over-supply to the market, the shared bike phenomenon. People do not need their own car in big Chinese cities and public transport is encouraged for the environment.
China aims to take the lead in green energy vehicles, especially the research and development in the industry in Shanghai, including the new Tesla factory. These activities will run parallel and be integrated into developments in AI, especially in autonomous driving vehicles. The world can thank China for the competition introduced in the smart-phone industry with state of the art, full function phones available at much more affordable prices, thanks to Huawei, Oppo, Xiaomi and others.
Today China has ranked as the second-largest economy for some years, but with a population roughly four times that of the USA at No 1, its income per head is still that of a developing country. Last full year, according to World Bank data, China's GDP per capita was over $9,000 compared to the GDP per capita of the USA at just over $62,000 at current exchange rates. It is highly likely that China's continued economic development will see GDP per capita eventually hit $20,000 – still a long way below that in the USA. But with four times the population, by then that would already have taken China to the world's largest economy. The development of China is unstoppable.
Colin Speakman is at economist and director of programs in Shanghai for CAPA The Global Education Network, a US-based International Education Organization that cooperates with East China Normal University in Shanghai.
The opinions expressed here are those of the writer and do not represent the views of China Daily and China Daily website.
Most Viewed in 24 Hours
China Views