Keeping the 'miracle' alive and thriving
Share - WeChat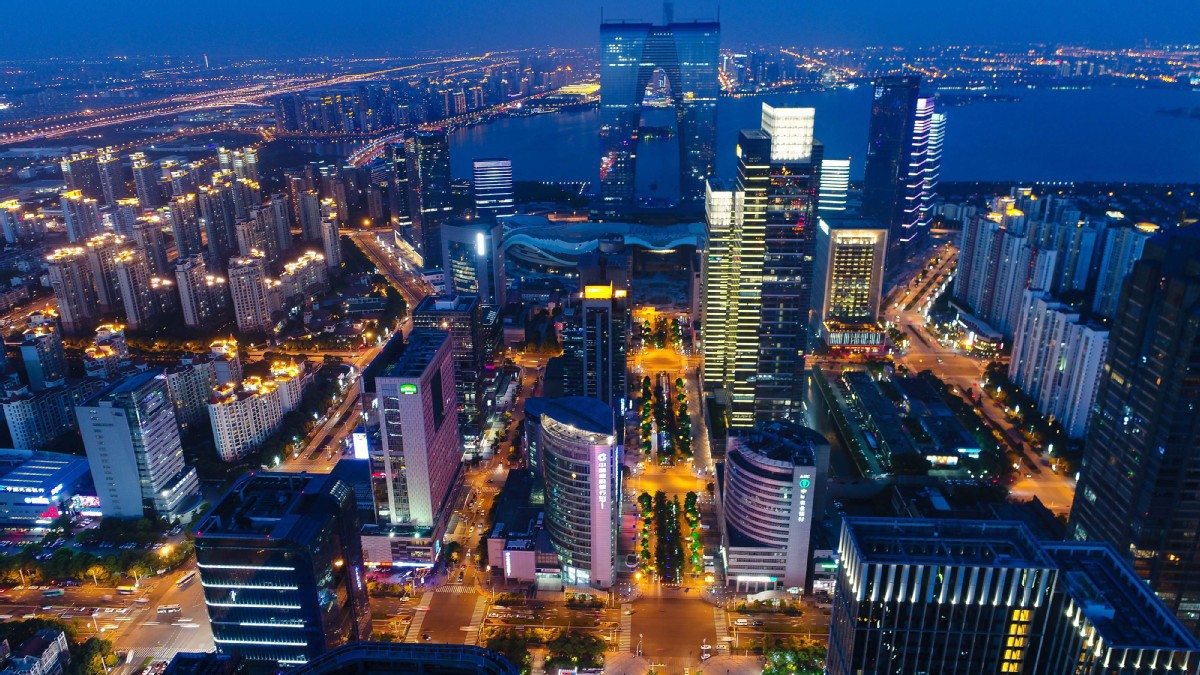 Suzhou Party secretary: City to open up further to achieve high-quality growth
Suzhou, a historic city in Jiangsu province, has long been known for its vibrant cultural scene, picturesque gardens and sophistication.
In recent decades, however, the city has built itself a reputation for being more than just a place where people can learn about Chinese traditional art and stroll through gorgeous classical gardens - it is currently ranked as the seventh economically most powerful city in the country, after four province-level municipalities including Shanghai, Beijing, Chongqing and Tianjin, as well as Guangzhou and Shenzhen in the south.
Last year, the city boasted a GDP of 1.86 trillion yuan ($263.6 billion).Its wealth even outranks many countries, ranking 42nd in the world in terms of GDP.
Lan Shaomin, Party secretary of Suzhou who was appointed in September, described the city's economy as a "miracle", one that was made possible by its focus on opening-up.
Since taking over the helm, Lan has sought to continue this miracle, commissioning research projects and visiting local districts, villages and institutes to gain a deeper understanding of the city so as to find a more efficient way to drive growth in the future.
An ancient city with nearly 2,500 years of history, Suzhou's efforts to open up to the outside world started as early as the Ming Dynasty (1368-1644) when the famous Chinese navigator and explorer Zheng He started his voyage around the world in 1405 from a place called Liu Jia Gang port, which is presently located in Suzhou's Taicang city.
According to Lan, Zheng's voyage could be said to be the first official opening-up measure of the country's own initiative in Chinese history, and it played a pivotal role in fostering the development of the Maritime Silk Road and international trade.
Forty years after the official opening-up of China in the late 1970s, Suzhou, which only accounts for 0.09 percent of the country's land area, currently produces 7.7 percent of the country's total foreign trade volume.
"Suzhou should be proud of this miracle that it has achieved in the past four decades. The city will definitely deepen its opening-up in the future, especially given the current state of international trade and the Sino-US trade conflicts," said Lan, who has frequently mentioned the word of opening-up during his public speeches.
"For a higher level of development, insisting on opening-up and restarting our voyage is the obvious choice," he said.
Lan envisions opening-up measures to be centered on a combination of technological innovation, a restructuring of industries, attracting high-quality investment as well as bolstering its business environment and city functions.
"These five factors will be a driving force in our goal to open up," he said. "First, we should merge ourselves into the global network to attract more high-end international innovation resources and turn the city into an internationalized innovation highland."
Suzhou, which was traditionally known for its textile and steel industries, has already implemented measures to reshape its industrial structure to upgrade and optimize itself.
One of the first measures was cutting its low value-added segments that came with hidden risks. For example, since 2017, Suzhou has closed about 32,000 enterprises that posed risks to environmental protection or were known to have safety issues.
"But reshaping and upgrading are not simply about cutting. More importantly, it is about how to add something new that is of high quality," Lan said.
According to Suzhou's upgrading plans, the city will channel its focus on new emerging industry sectors, including biochemical, artificial intelligence, nanometer technology, new information technology as well as the manufacturing of high-end equipment and advanced displays.
The China International Import Expo, which is being held in the neighboring city of Shanghai, has provided the city with a golden opportunity to introduce related projects to strengthen the chain and fill the gaps, if any, said Lan.
During the first edition of the expo last year, Suzhou's purchasing team concluded several major deals with chemical, automotive and logistics companies from Japan, Britain and Germany.
For the second edition of the CIIE, which is being held from Nov 5 to 10 in Shanghai, nearly 6,000 enterprises and more than 26,000 professional visitors from Suzhou will attend the fair.
"Suzhou needs to take advantage of international and domestic markets, select quality resources and be infused into the global industrial chain so as to elevate our industrial structure to a higher level through high-quality opening up. This would in turn attract foreign investment, enterprises and talents," he said.
Currently, Suzhou is home to more than 17,000 foreign companies and 40,000 foreign residents. Meanwhile, 153 Fortune 500 companies from overseas have invested in Suzhou, whose cumulative actual utilization of foreign capital has reached over $130 billion, the second highest in the country.