Sino-Russian forum hails ties between young people
Share - WeChat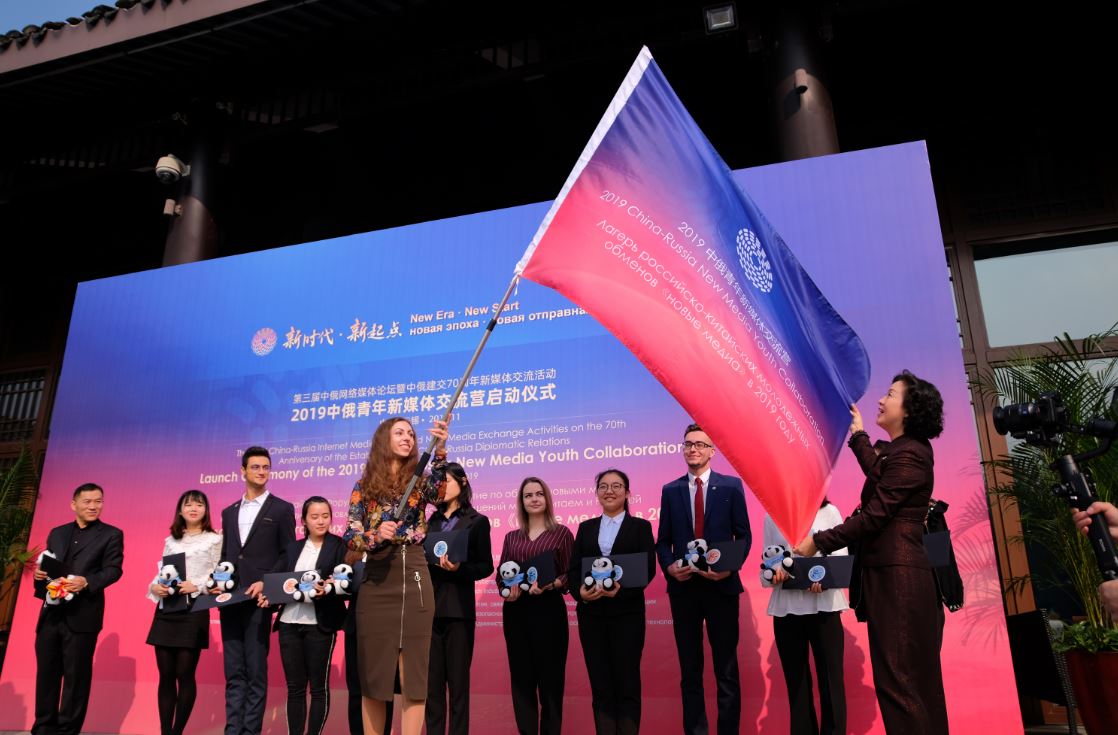 Sun Shangwu, deputy editor-in-chief of China Daily, emphasized the role that teenagers will play in future diplomatic efforts.
"We must place our hopes on teenagers, as they will shape the future of China-Russia relations," he said. "They should spread positive energy and help improve relations between the peoples of China and Russia."
He also expressed hope that these teenagers would learn from each other and build stronger friendships during the event.
Maria Vladimirovna Romanenko, a teacher who is part of the Russian delegation from Don State Technical University, said she was glad to have attended the program with her students.
"The teenage exchange program has become a Chinese and Russian tradition," she said. "I believe the event this year will further strengthen cooperation between Don State Technical University and Chinese universities."
The Russian teacher also said that she hoped to forge new lifetime friendships at the event and that she would tell her friends and family members back home about her memorable experience in China.
Supervised by the Cyberspace Administration of China and the Ministry of Digital Development, Communications and Mass Media of the Russian Federation, the event was hosted by China Daily, the China Internet Development Foundation and the Office of Jiangsu Cyberspace Affairs Commission and co-hosted by China Daily website, the Wuxi National High-tech Industrial Development Zone Administrative Committee and the Office of Wuxi Cyberspace Affairs Commission.