Hyundai to grow with China's expanded opening up: executive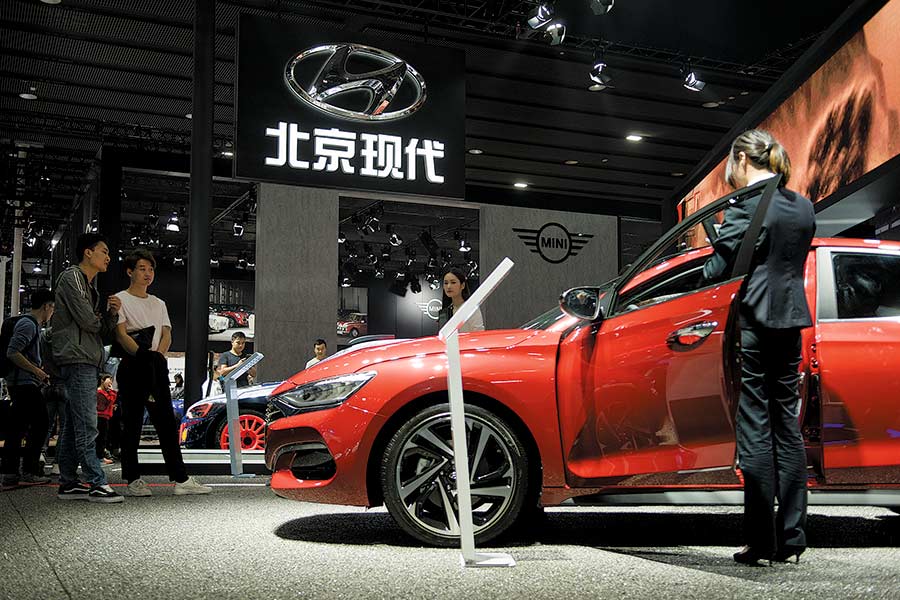 SEOUL - Hyundai Motor Group, South Korea's automotive behemoth, aimed to continue guaranteeing its future growth in tandem with China's reform and opening-up, a Hyundai executive said.
"Since entering the Chinese market in 2002, Hyundai Motor and (its affiliate) Kia Motors have been a part of China's rapidly expanding automotive sector that was enabled by the reform and opening-up," Kim Sae Hoon, vice-president and head of fuel cell center at Hyundai, said in an interview with Xinhua recently.
Kim said China's reform and opening-up "tremendously" benefited not only China but also global economic growth, expecting China to continue great contributions to the world economy using its entrepreneurial enthusiasm and its competitiveness in the future industries such as Big Data-based artificial intelligence (AI), financial technology and so on.
Side by side with China's reform and opening-up, Hyundai and Kia were anticipated to achieve a "greater growth" in addition to its hydrogen and electric vehicle vision scheduled to be on display in the upcoming China International Import Expo (CIIE), Kim noted.
The second CIIE, to be held in Shanghai from Nov 5 to 10, will bring together more than 3,000 companies from about 150 countries and regions.
For the second CIIE, Hyundai prepared contents showcasing hydrogen fuel-cell electric vehicle, fuel-cell technologies, electric vehicle concept car, and future mobility, Kim noted.
The Hyundai executive said China paid much attention to hydrogen-powered electric vehicles, forecasting that China would lead the fuel-cell electric vehicle market if the global standard of relevant regulations is set up.
Kim noted that Hyundai will more closely cooperate with Chinese companies for the mass-production of hydrogen-powered vehicles, which will eventually reduce production costs.
"We aim to lead China's increasingly advancing automotive market, using our world-class ecofriendly technologies and investments in clean mobility areas, encompassing electric, fuel-cell electric and other vehicles," Kim said.