Consumption upgrade drives smart choices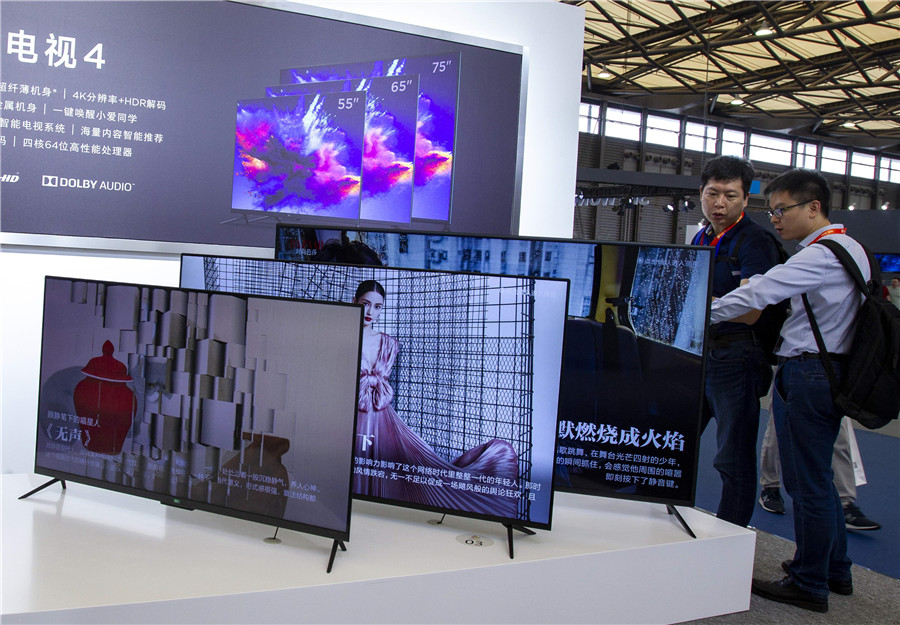 Manufacturers are stepping up efforts to meet demand for high-quality, intelligent, personalized home appliances
Refrigerators that can connect to devices like ovens and ventilators and monitor the freshness of foods using QR codes are now a reality in our daily lives. Smart refrigerators can also recommend healthy recipes for family members by studying and analyzing user data.
People can control almost every home appliance in every room through voice commands and remotely using mobile devices.
With the ongoing consumption upgrade in China, consumers are showing a preference for high-quality, intelligent and personalized products. Intelligent home appliances are poised to enter a period of rapid expansion.
According to market consulting company Statista, China's smart home appliances market is expected to reach 162.7 billion yuan ($23 billion) in 2022, with an annual compound growth rate reaching 45.3 percent.
Traditional home appliance manufacturers are stepping up efforts to launch smart home appliances, such as televisions, air conditioners, refrigerators and washing machines, by applying the most sophisticated artificial intelligence and internet of things technologies to innovate products.
Haier Smart Home Co Ltd, a subsidiary of Haier Group, China's largest home appliance manufacturer, has been gearing up to accelerate its smart home ecosystem strategy.
Haier's smart home solutions cover all key spaces in the home-living room, kitchen, bathroom, bedroom and balcony-to meet users' needs. Through its proprietary U+ platform, Haier connects the entire household into one system, and provides a user-centered IoT ecosystem.
"The core of Haier Smart Home is people. We understand the importance of user value, as the smart home is not only to connect products, but also connect people with life," said Li Huagang, vice-president and chief experience officer of Haier Group.
"In the era of 5G and IoT, what users need are not homogeneous products, but customized solutions to meet personalized lives. We are willing to introduce tailor-made services to families and enable more life inspirations," Li said.
When consumers put clothes in a Haier smart washing machine, it reads the tag of each piece of clothing, identifies the brand, material, color and style. Then by identifying the laundry detergent type, the machine uses the precise amount of detergent that's perfect for the load.
So far, Haier has developed three platforms, namely, the cloud-based platform U+ Smart Life, which offers customers integrated smart home solutions, the smart manufacturing platform COSMOPlat, which enables customized mass production, and the online platform Shunguang, which facilitates the integration of Haier's online, offline and micro-store businesses and supports user interaction to further optimize user experience.
In addition, Haier, China Mobile, and Huawei jointly launched the world's first AI+5G interconnected factory in July. The three parties will continue to deepen their cooperation to upgrade the industrial internet ecosystem, and effectively support smart manufacturing.
China's home appliance sector saw steady growth in the first half of 2019, with total revenue reaching 429.7 billion yuan, according to a report released by the China Center for Information Industry Development under the Ministry of Industry and Information Technology.